2019 Breakthrough Inspiration Awards: "Human rights start with you"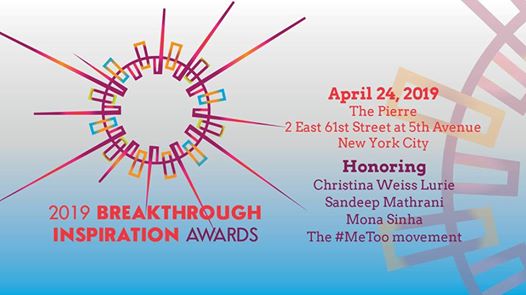 By Gilbert de Castro and John Arlander
Breakthrough presented the annual Inspiration Awards at the Pierre, in New York City, April 24. The Breakthrough Inspiration Awards recognize leaders who stand for equality, humanity, and the power of culture change. The April 24 gala of the human rights organization brought together eminent corporate leaders, global media partners, philanthropists, and human rights change-makers—to connect with one voice and purpose.
"This annual event enables Breakthrough to amplify its mission: ending gender violence and uplifting our shared humanity. We draw energy for our next challenges from celebrating our shared successes," Breakthrough leaders say.
"Human rights start with you." – these words belong to Breakthrough founder Mallika Dutt. "I have come to understand that my personal happiness and freedom is connected with the well-being of all communities, all species and indeed, all of Earth. It is from this place of interconnectedness that I seek to align purpose, people and planet," says Mallika Dutt.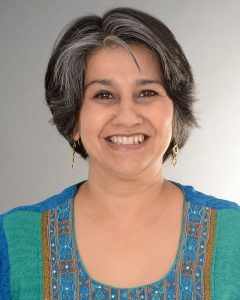 Breakthrough has been working since 2000, its centers are based in the US and India. Breakthrough seeks to drive the culture change to make gender-based discrimination and violence unacceptable. It uses a potent mix of media, arts, and tech to dismantle cultural norms that lead to violence and discrimination. Breakthrough tries to reach people where they are and inspire them to take bold action to challenge the status quo. It envisions a world in which everyone lives with dignity, equality, respect, and justice. Breakthrough firmly believes that promoting equality for all genders is a pathway to promoting the human rights, and the humanity of all people.
The organization collaborates with artists, cultural workers, students, organizers, and community leaders to uplift creative and transformative efforts towards radical change.
Its multimedia, multidisciplinary, multi-objective lens honors the complex ways in which intersecting marginal identities — race, ethnicity, gender, income levels, geography, immigration status, health, and ability — differently shape the life experiences of people.
"Where, after all, do human rights begin? In small places, close to home." – Eleanor Roosevelt said.
"We all consume culture. We also create it, criticize it, and cause it to (needfully) evolve. This is where Breakthrough sees—and seizes—the opportunity for change. We reject cultural norms, practices, and products that perpetuate violence and discrimination. And in their place, we produce and uplift media, arts, and technology that promote the core human rights values of dignity, equality, and respect," Breakthrough declares.
Breakthrough strategies are Multimedia + Pop Culture. "Through film, animation, video games, storytelling, social media, and more, we make human rights issues real, relevant, urgent, and actionable."
Community mobilization: "We embolden young and emerging leaders to use their talents for social change, through digital campaigns and on the ground events."
Strategic partnerships: "Our deep, game-changing partnerships with communities, governments, businesses, and entertainment leaders achieve maximum scale and lasting impact."
The 2019 Breakthrough Inspiration Awards Honorees:
CHRISTINA WEISS LURIE, Minority Owner, Philadelphia Eagles; President, Eagles Charitable Foundation and Eagles Social Responsibility; Film Producer
Culture Change Inspiration Award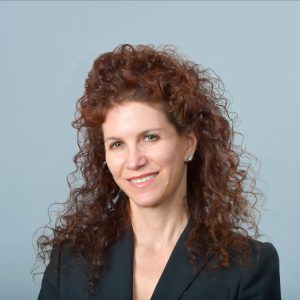 SANDEEP MATHRANI, Chief Executive Officer, Brookfield Properties Retail; Vice Chairman, Brookfield Property Group
Corporate Inspiration Award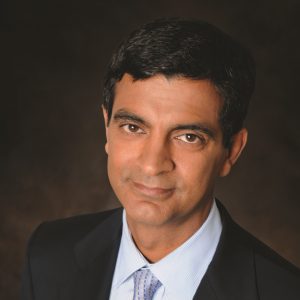 MONA SINHA, Chair, Women Moving Millions; Founder, Asian Women's Leadership Project and Raising Change
Lifetime Inspiration Award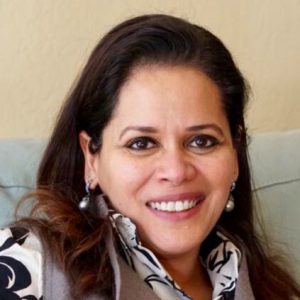 The #MeToo movement: #MeToo, Times Up, #MuteRKelly, #LoveWITHAccountability, #IamNegra and Tell Somebody
Activist Impact Award
The #MeToo movement activists:
Kenyette Tisha Barnes & Oronike Odeleye – #MuteRKelly Campaign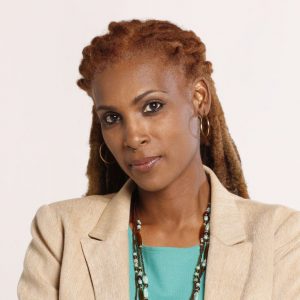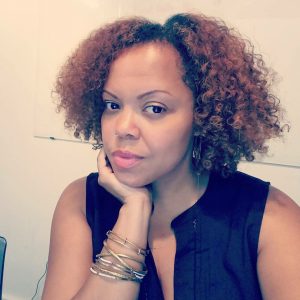 Aishah Shahidah Simmons – Director of NO! The Rape Documentary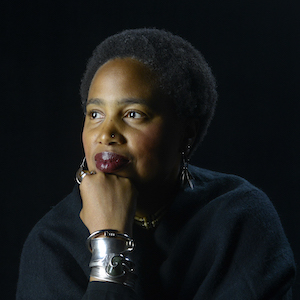 Kalimah Johnson – SASHA Center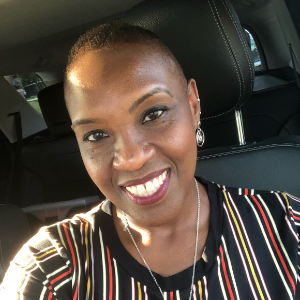 Aleesha Barlow – Tell Somebody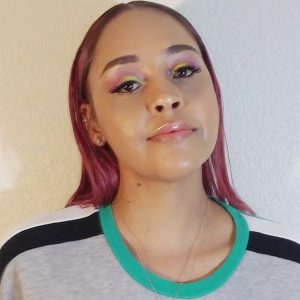 Luz Marquez Benbow – Black Latinidad: Building in Siblinghood to end Child Sexual Abuse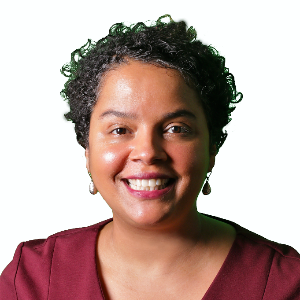 For more information visit: https://one.bidpal.net/breakthrough19/welcome