The 17th Annual American Business Awards: Grand Stevie Award Winners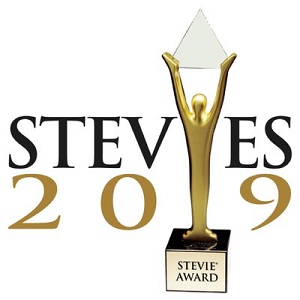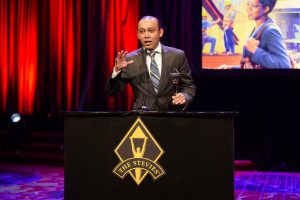 The Stevie® Awards, organizers of the world's premier business awards programs, announced the Gold, Silver, and Bronze Stevie winners in The 17th Annual American Business Awards®.
The 2019 Stevie winners were celebrated and presented their awards during a gala event on June 11 at the Marriott Marquis Hotel in New York City.
Grand Stevie Award Winners
The Best of the ABA Awards are five best-of-competition prizes that are awarded to the organizations that submit the best body of work to the competition, in their own name or in the names of one or more clients.  The winners of these prizes are awarded the Grand Stevie® Award trophy.
Best of the ABA winners are also awarded the exclusive right to use a unique Grand Stevie Award winner logo.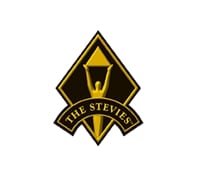 The 2019 Grand Stevie Award winners: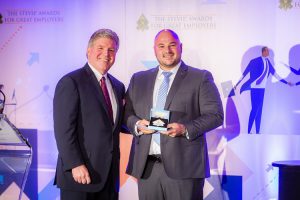 Organization of the Year:
Melissa Sones Consulting, a New York-based communications consultancy focused on researching and writing awards nominations for clients, is the most honored organization in the 2019 ABAs, with 37 award points earned for Gold, Silver, and Bronze Stevie Award wins on behalf of clients including CBK Partners, Momentum Design Lab, Sleepm Global, and the West Point Association of Graduates, among others.
Most Honored Interactive Agency:
The XD Agency, a strategic communications agency focused on experience design, with offices in Atlanta, New York, and San Francisco, is recognized with 23 awards points earned for work for clients including the Aircraft Owners and Pilots Association, Cisco, the Experimental Aircraft Association, Mercedes-Benz, Porsche, and TradeRev.
Most Honored Marketing Partner:
Publicis Sapient, the digital business transformation hub of Publicis Groupe, earned 30 award points with Stevie wins on behalf of clients Bridgestone, Fiat Chrysler, MGM, the Ontario Energy Board, and Samsung.
Most Honored Public Relations Agency:
Method Communications, with offices in Salt Lake City and San Francisco, earned 28 award points with Stevie-winning nominations on behalf of clients Age of Learning, Aptive Environmental, O.C. Tanner, PagerDuty, Podium, and Valimail.
Top 10:
The following 12 organization also received Grand Stevie Award trophies for being among the most recognized organizations in the 2019 ABAs.
        Jeunesse Global, Orlando, FL
        PAN Communications,
        Reltio, Redwood Shores, CA
        SW Public Relations,
(tie) George P Johnson Experiential Marketing, Auburn Hills,
                  John Hancock Financial Services, Boston, MA
        Finn Partners,
(tie) Comcast Business, Philadelphia, PA
                  Cisco, San Jose, CA
(tie) Lycored, Orange, NJ
                  Bhava Communications, on behalf of multiple clients
                  ADP, Roseland, NJ
"The nominations submitted for The 2019 American Business Awards were outstanding. The judges found the competition to be intense, and those recognized as Stevie Award winners should be immensely proud of this accomplishment," said Michael Gallagher, president and founder of the Stevie Awards.