Euro zone business growth solid in July – PMI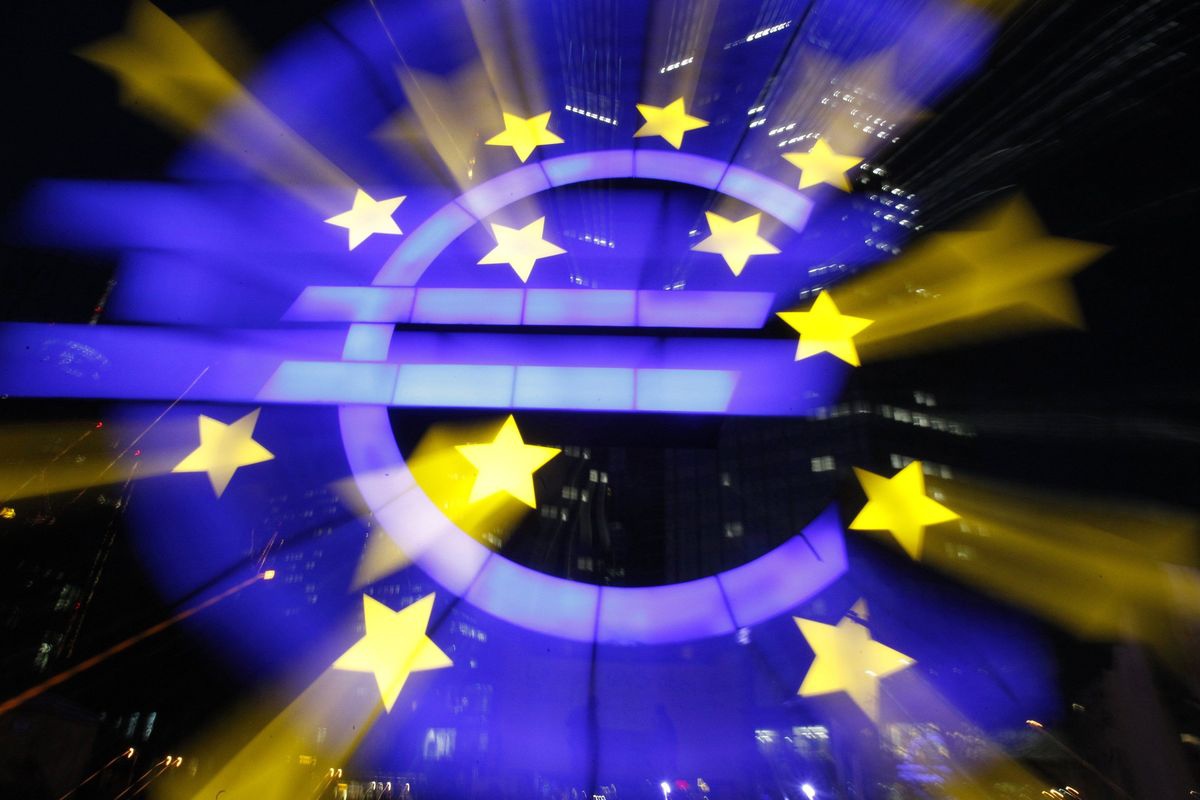 Euro zone businesses started the second half of 2017 with solid growth, though declining inflation pressures could put paid to expectations of a stimulus clawback by the ECB later this year, a survey found today.
Years of ultra-easy policy may be bolstering growth, but inflation is still nowhere near the European Central Bank's 2% target ceiling and shallower price rises this month will provide disappointing reading for policymakers.
IHS Markit's euro zone Flash Composite Purchasing Managers' Index for July, seen as a good guide to economic growth, fell to 55.8 from June's 56.3, still comfortably above the 50 level that separates growth from contraction.
That was below median expectation in a Reuters poll for a modest dip to 56.2. "It still looks like a robust, broad-based sustainable upturn, it's just losing a bit of momentum and it's too early toget too worried about this," said Chris Williamson, chief business economist at IHS Markit.
Williamson said the PMI, if maintained, pointed to third quarter GDP growth of 0.6%, better than the 0.4% predicted in a Reuters poll earlier this month.
Growth in the last quarter was forecast at 0.5%.
But the output price index fell for a second month, dipping to 51.7 from 51.8, its lowest since January.
Prices in the bloc rose just 1.3% in June on a year earlier, data showed earlier this month.
"It's not going to make the ECB rush into any policy decisions. It will certainly cause some people to think the ECB will hold off longer before making any announcements," Mr Williamson said.
ECB policymakers see October as the most likely date to decide whether to ease, four sources with direct knowledge of discussions said on Friday, a day after the bank left policy unchanged and did not even discuss easing stimulus.
Activity at firms in the bloc's dominant service industry maintained June's pace, with their PMI holding steady at 55.4.
A Reuters poll had predicted a small uptick to 55.5. New business also remained strong, albeit a little weaker than in June.
That sub-index dipped to 54.9 from 55.1.
The manufacturing PMI sank to 56.8 from June's 57.4, missing expectations for 57.2, while an output index which feeds into the composite PMI dropped to 56.9 from 58.7.
However, suggesting factories should remain busy, they built up a substantial backlog of work. The sub-index held at June's 56.1, which was the highest in over seven years