"Lady Bird" – a love letter of a difficult teen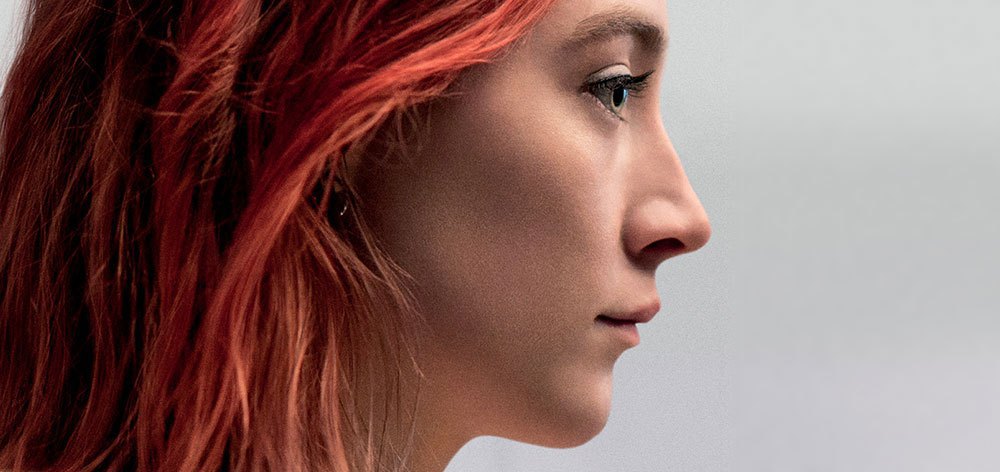 Greta Gerwig's feature debut as a writer-director is a gloriously funny and wistfully autobiographical coming-of-age comedy. It is a love letter, of sorts, to her hometown of Sacramento, California; to her passionate and controlling mother; and to her dorky teenage self, who dreamed of getting away to a smart liberal arts college in New York and finding a promised land of grownup sophistication.
Saoirse Ronan is tremendous as Christine "Lady Bird" McPherson, a difficult teen at a Catholic high school. Lady Bird is artistically inclined, with an explosive mix of sensitivity, alienation and martyred self-importance. Her nickname is part of her insistence on self-identifying in ways other than those imposed on her by family and school. To her mother's intense irritation, she will no longer answer to Christine, only to Lady Bird. Where she got that idea, nobody knows.
She has a best friend, Julie (Beanie Feldstein), who has weight issues and is much better than she at maths. When they try out for the school play – a spirited production of Merrily We Roll Along – Julie turns out to be better at acting too and Lady Bird is mortifyingly given a non-speaking part in the chorus. But it is here that she will fall in love with the school's musical-theatre star Danny (Lucas Hedges). She will also fall for supercool Kyle (TimothéeChalamet), who shows himself to be unsatisfactory in his own way. And all the time, her formidable mother, Marion, is trying to keep the family's show on the road – a wonderful performance. Marion has to work double shifts as a nurse, because Lady Bird's dad (Tracy Letts) has just been laid off. She is angry and possessing and controlling around Lady Bird, in ways she can't explain.
Lady Bird's life and that of Greta Gerwigmatch up: both were born in Sacramento, both with a mother who was a nurse. But as with all autobiographical fiction, there is a subtle pleasure in wondering which bits are taken straight from life and which have been sneakily altered. In this film, Lady Bird is hilariously and ironically second-rate at acting, and flakes out of appearing in The Tempest because she is only offered the insultingly made-up silent role of "Tempest". Perhaps, Greta Gerwig was much better, more successful and more committed to her school's drama scene than this.
But those school drama production scenes are just so good. There is a staggering moment in which the director, Father Leviatch (Stephen Henderson), insists in rehearsal that they play an improv game in which they sit in a circle and the first person to cry wins. It was absolutely authentic.
Lady Bird has echoes of other films. The moments of rebellion have something of Alexander Payne's Election, and there are reminders of the 90s TV classic My So-Called Life.And it is possible that Gerwig took some inspiration from Patricia Arquette's angry farewell speech in Richard Linklater's Boyhood.
But the film's emotional centre is the relationship between mother and daughter. In a way, it is about how impossible it is for teenagers to imagine the emotional lives of their parents, or to acknowledge those stricken elders' devastating sense of abandonment and uselessness when the child leaves home and they have to suppress the symptoms of anger, competitive rage and loss. As for Marion, perhaps she is discovering a great, unacknowledged truth: having children makes you realise that it isn't all about you any more, but you don't really realise it until that child grows up and leaves home. Saying goodbye under these circumstances takes a gesture of self-sacrifice, or even self-immolation. Maybe Marion is not yet ready to make that gesture. There are such lovely performances here from Metcalf and Ronan, who are very moving as a mother-daughter pairing of anguish and love.