'We help them flourish and bloom': using naturetoimprove physical and mental healthof teens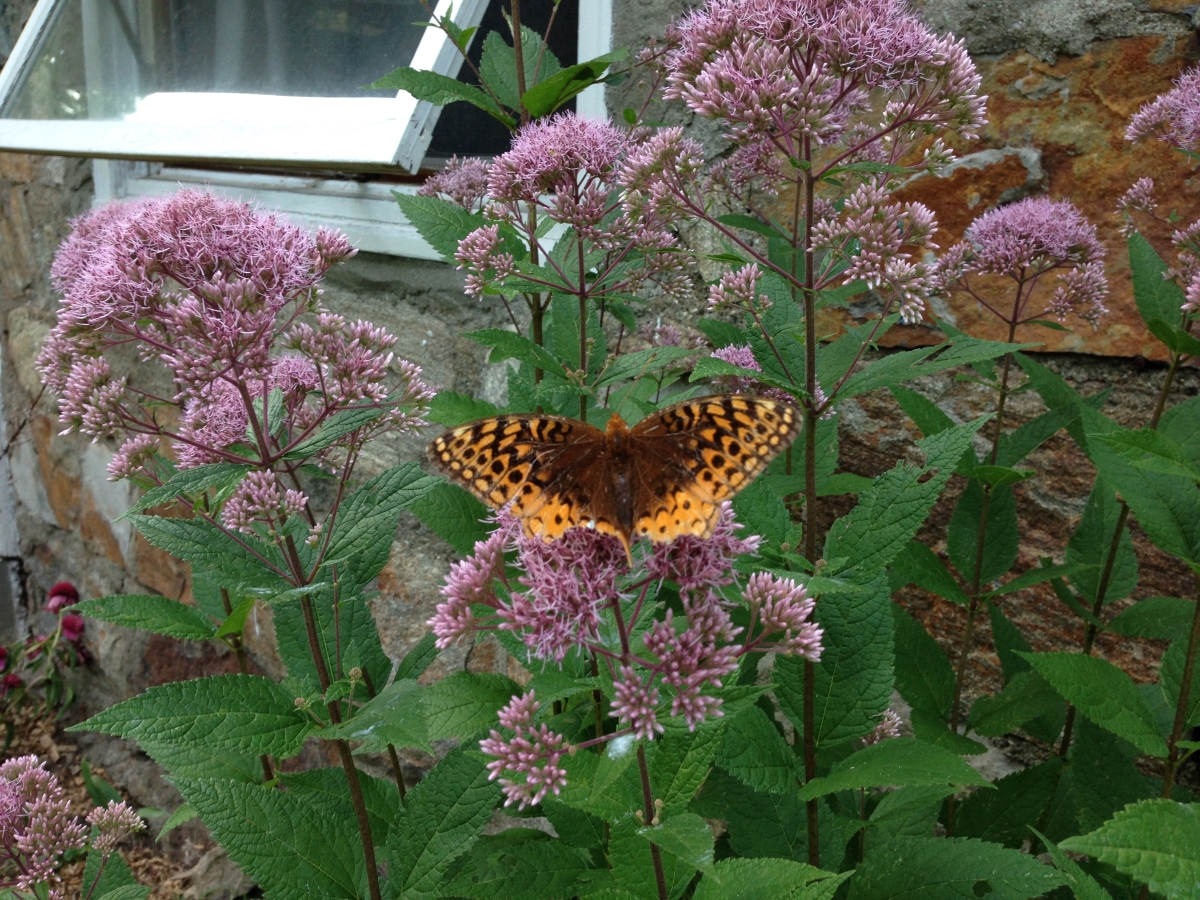 In a corner of south London, a group of young people are taking it in turns to smell the leaves of a rose geranium plant in the gardens of Roots and Shoots, an environmental education centre and biodiverse wildlife park. The charity is tucked away, just off a street that you could easily walk past without noticing.
Young people who come here have never really been properly outdoors. They relax. They become more community minded.
Linda Phillips, Roots and Shoots founder says:
The exercise is part of a training programme for students from Lambeth and Southwark who have difficulty coping in the mainstream educational system. The trainees are all working towards a level one City and Guilds qualification, specialising in retail, floristry or horticulture. They will also study functional skills, employability and personal development.
Among them is Shabaz Samuel, who used to get in trouble with the police and was one of the UK's 790,000 young people aged 16 to 24 not in education, employment or training (a Neet).
He's now in his final year of the programme, with plans to pursue a career in horticulture, but admits he didn't originally want to get involved. "Doing gardening put me off," he says. "I didn't realise I would like it so much. It's nice to see something you planted and think, 'I grew that'."
Although he and the 30 other students, some of whom have learning disabilities, spend time in the classroom, they are more likely to be found outside on the 1.5-acre site, which includes beehives, a pond, a large greenhouse, raised beds and a barn.
It's a far cry from Samuel's previous experience of college, where he says there were a lot of drugs: "I wouldn't say this place has changed me, more that I had to change myself to be here. I've had to do a lot of growing up."
The programme boasts an impressive 85% retainment rate, and while the majority haven't stuck with education in the past almost all (90%) will go on to further education or apprenticeships. Operations manager Matthew Brownlee explains: "We retain so many students despite their tricky backgrounds because they like it here – they get a lot out of it."
The trainees are referred to Roots and Shoots by a variety of organisations, including the Prince's Trust. Local schools are also asked to choose students who are struggling and may benefit from a day a week spent on horticulture and environmental projects. Some of these pupils will go on to become full-time trainees.
Linda Phillips, who set up the charity in 1982 – originally as a three-year project for 18 young people – and is still the director, says everyone needs to become more connected to "the real world", a phrase she uses to describe nature and the outdoors.
She says: "The young people who come here often come from schools where the classroom situation wasn't very good for them, and they have never really been properly outdoors. They relax here. They become more community minded."
She adds: "All the staff here are totally committed to helping kids who have often had terrible lives and help them have a more positive experience. Getting them out in the green environment … improves their learning ability and we have been praised by Ofsted for that."
There is evidence to back this idea up. In 2015, Mind's report Feel Better Outside, Feel Better Inside (pdf) found that activities such as gardening boosted self-esteem, improved physical health and benefited those at risk of developing mental health problems.
The government's food growing in schools taskforce (pdf) notes that growing food helps students to build life- and employment-related skills, while Growing Schools (pdf) reports that special educational needs students particularly benefit from outdoor education because it offers sensory experiences, chances for informal conversations, and the freedom of being in open spaces. This can be a novelty – an earlier study found that students with learning disabilities "still have particularly poor access (pdf) to learning outside the classroom".
In the centre's library, Angela Barrado, the education manager, says educating students with complex needs mainly outdoors is not without its challenges and staff often work closely with families and social workers. "Many of the students come from deprived backgrounds, some have been in care, others have parents who have learning disabilities, or who live in homes without many rules," she says.
While one of the main goals is to make the young people more employable, Barrado says teaching them personal hygiene or coping strategies to manage their feelings are also important priorities. "When you have so many barriers to learning, you have to break those before you can even get into the achievements. At the end of the day, it's great to have certificates but being able to socialise, make friends and not feel bullied is often more important. Our strength is helping them flourish and bloom."
One example of this is catering assistant Carlene Johnson. She began the programme straight from secondary school in 2007 and has been employed by the centre since 2010. Johnson, who has learning disabilities, says she initially found the training difficult: "I was excited to experience something different but I found it challenging when we went out to places on visits with the teacher, and also talking to people. I was so shy and nervous."
When both the meeting rooms and the larger space are busy, she can be responsible for catering for up to 100 people at a time. But now, she says, the best bit of the job is the friendly people she meets every day. "It can get very busy," she says. "But I'm confident now – that's because of Roots and Shoots."