Owning a Dog Could Be Key to Keeping Older People Healthy and Active, Study Finds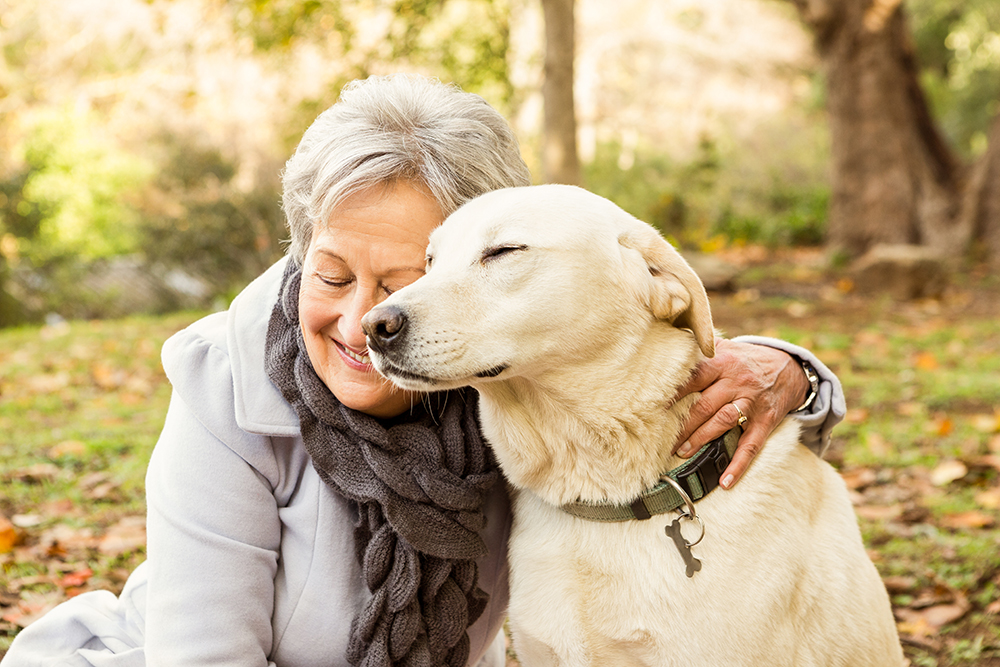 Man's best friends make us less stressed, more active and more content at work, owners believe.
Dog walking could be key to keeping older people more active, a new study has confirmed.
Older dog owners spend less time in the day being sedentary, researchers found.
They discovered that regularly walking a dog boosts levels of physical activity in older people, especially during the winter.
The research, published in the Journal of Epidemiology and Community Health, analysed data from a long-term study which is tracking the health and well-being of thousands of people living in Norfolk.
Researchers from the University of East Anglia (UEA) and the University of Cambridge found that owning or walking a dog was one of the most effective ways to beat the usual decline in later-life activity.
Of the 3,123 people taking part in the study with an average age of 69.5, 18 per cent reported having a dog in their households.
Two-thirds of dog owners walked their pets at least once a day.
The researchers found that regular dog walkers were more active and less sedentary on days with the poorest conditions than non-dog owners were on the days with the best conditions.
In the worst weather, those who walked their dogs had 20 per cent higher activity levels than non-dog owners and were more active for 30 minutes each day.
The authors say their findings suggest that dog walking "may have considerable potential to support the maintenance of physical activity in older adults and could form part of exercise on prescription schemes".
They acknowledge that dog ownership is not possible for some older adults but added: "Dog walking opportunities for older adults who do not own a dog could be organised by local community organisations or charities, and dog walking groups may provide wider well-being benefits associated with increased social contact."
BorrowMyDoggy, a nationwide UK network, which provides regular group dog walks for people who are not dog owners, might be one such option, they suggest.
"We know that physical activity levels decline as we age, but we're less sure about the most effective things we can do to help people maintain their activity as they get older," said study lead author Dr Yu-Tzu Wu, from the University of Cambridge.
"We found that dog walkers were much more physically active and spent less time sitting overall.
"We expected this, but when we looked at how the amount of physical activity participants undertook each day varied by weather conditions, we were really surprised at the size of the differences between those who walked dogs and the rest of the study participants."
Project lead Professor Andy Jones, from UEA, said: "We were amazed to find that dog walkers were on average more physically active and spent less time sitting on the coldest, wettest and darkest days than non-dog owners were on long, sunny, and warm summer days.
"The size of the difference we observed between these groups was much larger than we typically find for interventions such as group physical activity sessions that are often used to help people remain active."