California Life Sciences announced 19th annual Pantheon Award Winners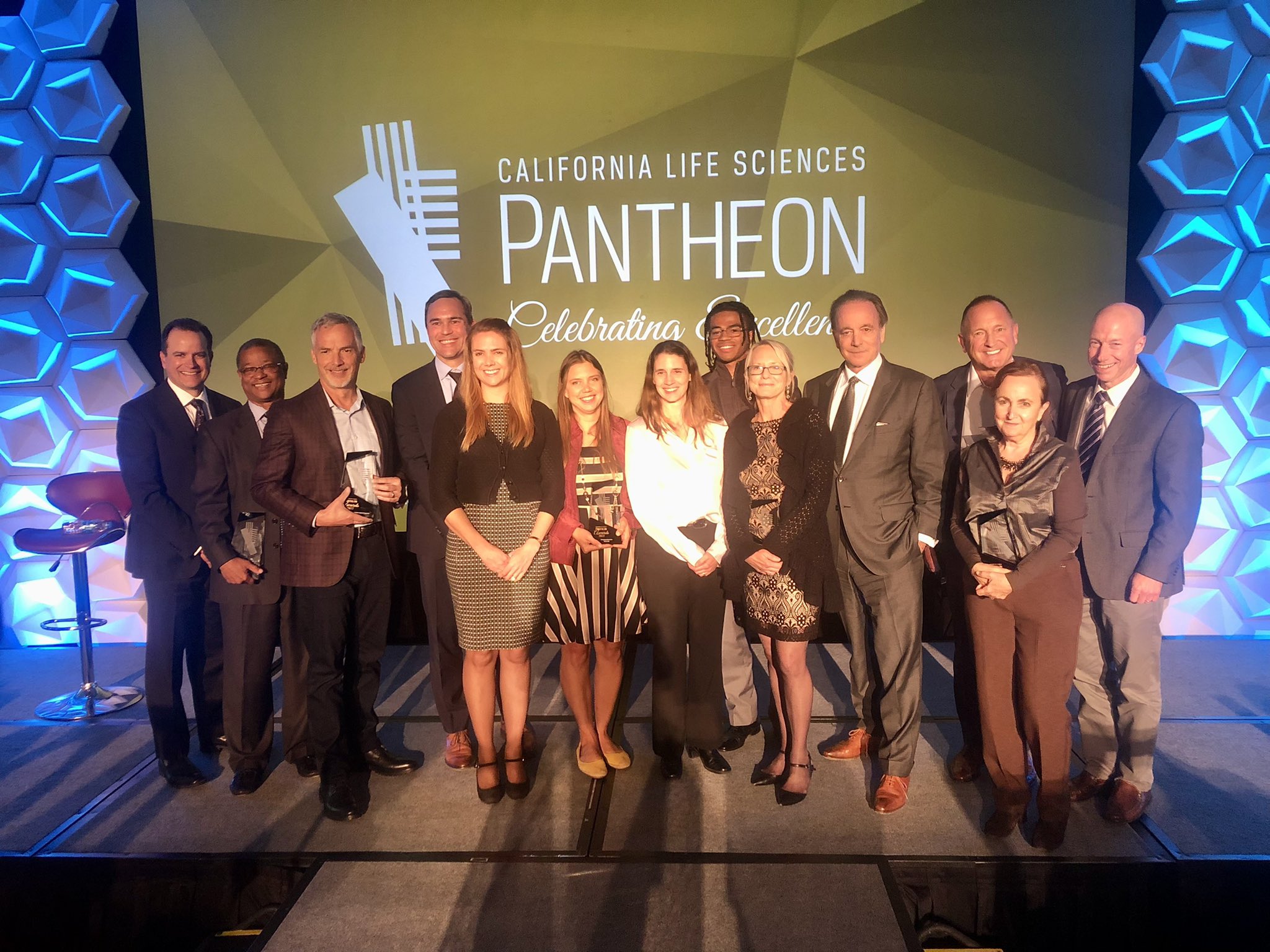 On November 3, 2022, California Life Sciences (CLS), the state's most impactful life sciences trade association, announced the winners of its 19th annual Pantheon Awards.
CLS is a member of the Council of State Bioscience Associations (CSBA), a confederation of state-based, non-profit trade organizations representing America's life sciences industry.
In its 19-year existence, the CLS has recognized distinction in a number of fields, including leadership, education, business deal-making, product creation, and other endeavors vital to the growth of the world's life sciences ecosystem.
Leading figures from the field were joined together for an evening of celebration at the annual Pantheon event, which recognized the accomplishments of California's life sciences in the state and around the globe.
Pantheon is a long-standing awards celebration that brings together more than 500 industry pioneers to recognize the contributions of leading life sciences innovators in the state.
After the open nomination period, finalists were chosen by the 2022 Pantheon Advisory Committee, and winners were selected through a public voting campaign which received more than 2,000 votes.
"Pantheon Awards winners—the leaders, the companies, and the products—are at the forefront of innovation," said Mike Guerra, CLS president and CEO.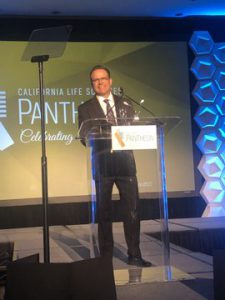 "This year's winners show how diverse and far-reaching California's life sciences sector truly is, and we applaud their commitment to delivering innovative solutions for healthier lives," he said.
The Award ceremony was emceed by Melissa Muganzo Murphy, CEO of Muganzo Entertainment.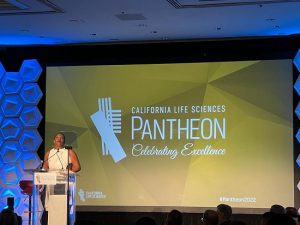 The 2022 Pantheon Award winners are:
SPARK at Stanford Translational Research Program – Academia, Non-Profit, & Research Award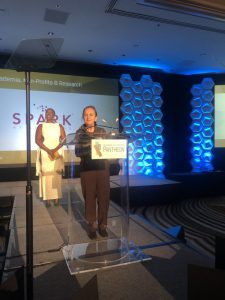 The Stanford SPARK program supports the discovery and development of novel therapeutics and diagnostics that address unmet medical needs. Much of the mentorship and education is provided by volunteer advisors from the local biotechnology ecosystem.
Coherus Biosciences – Biopharma Award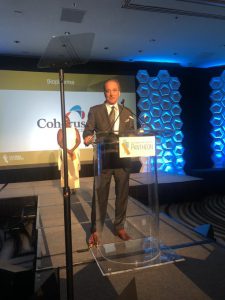 Coherus is a leading global biosimilar company committed to improving the lives of patients by expanding access to life-changing biologics, to high-value, high-quality therapeutics.
RefleXion – Convergent Technologies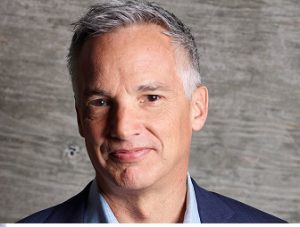 RefleXion Medical is a developer of biologically-guided radiotherapy systems for patients with cancer.
RefleXion is bringing together medical physics, nuclear medicine and radiotherapy in new ways to shift the paradigm of cancer care.
Fauna Bio – Emerging Innovation Award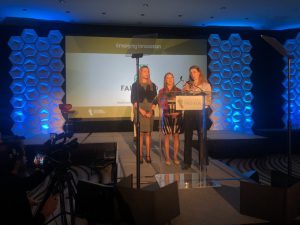 Fauna Bio is a genomics research company that has developed new technology to help researchers identify genes in animals that might unlock new discoveries leading to therapeutic drugs to address common human diseases such as heart disease, Alzheimer's disease, and obesity.
The CLS Leadership Award is presented to an individual or people who use cutting-edge business models and innovative practices in support of their team and the life sciences.
Paul Hastings, CEO of Nkarta Therapeutics, and Dr. Ted Love, CEO of Global Blood Therapeutics were jointly awarded the Pantheon Award for Leadership.
Paul Hastings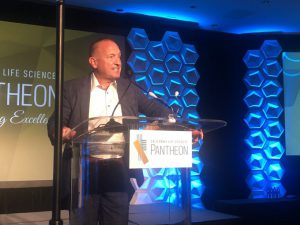 Ted Love, M.D.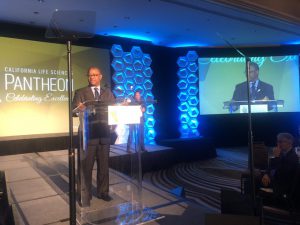 Dr. Ted Love said that he accepted his Pantheon2022 Award on behalf of sickle cell patients and their families. He said that this disease has been ignored for too long. But Global Blood Therapeutics is making progress today.
Lori Lindburg – Pantheon Award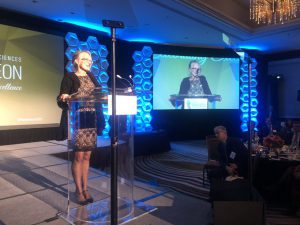 "We're recognizing Lori for years of significant contributions to our mission. She's helped build the CLS Racial & Social Equity movement and transform our work in STEM, workforce development and entrepreneurship," was noted at the award ceremony.
Ahmed Muhammad – Elizabeth Schar Inspiring Future Leaders Award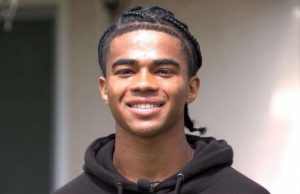 This award is in honor of Elizabeth Schar and her legacy addressing inequities in science education. The 2022 winner is Ahmed Muhammad, Stanford University student and founder of Kits Cubed!
Twist Bioscience – Synthetic & Ag Bio Award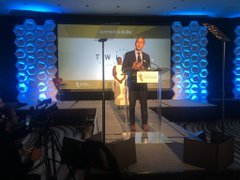 Twist Bioscience Corporation, a synthetic biology company, manufactures and sells synthetic DNA-based products. The company's DNA synthesis platform enables the manufacturing of synthetic DNA by writing DNA on a silicon chip.
Twist Bioscience got recognition for its high-quality synthetic DNA.
CONGRATULATIONS to all Pantheon2022 Award winners!
By Alex Arlander, Gilbert Castro | ENC News