2019 World Business Forum in New York City on 20-21 November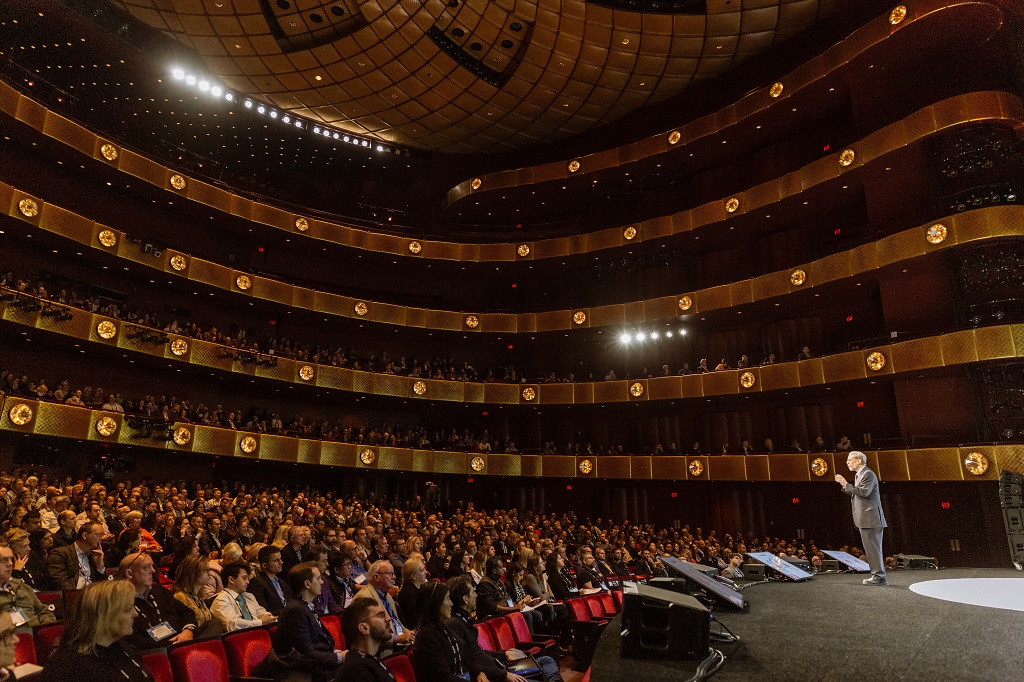 The 2019 World Business Forum in NYC was held at David H Koch Theater, New York on November 20-21. Organized and curated by WOBI each year in cities across the Americas, Europe, and Asia, World Business Forum is a two-day event that brings together thousands of restless minds united by their passion for business.
This year's Forum brought together over 2,000 senior executives representing more than 500 companies from more than 40 countries to network, get inspired, and learn from an unparalleled lineup of  business thought leaders and practitioners.
The 2019 speaker program featured some of the world's best known and most iconic business thinkers including Jim Collins and Gary Hamel; individuals with unique experiences and influence such as Janet Yellen; and powerful new voices such as Simon Sinek, Marcus Buckingham, Randi Zuckerberg and Zoë Chance, among others.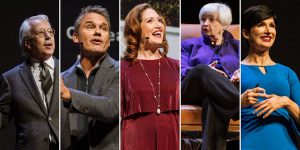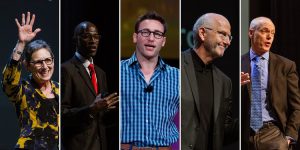 Jim Collins, Author, consultant. Thinkers50 Ranked Thinker. Ranked #41 in 2019.
Advisor to leaders, he focuses on what makes a business great, and not just good; introduces five levels of leadership, and the flywheel effect.
His speech at WBFNYC was practical guidance for becoming a great leader, setting a compelling vision, articulating an effective strategy, and achieving consistent tactical excellence. He spoke on the good-to- great concepts which may be successfully used both in business and far beyond —in government, nonprofits, schools, and just about everywhere else, where success is not measured in economic terms.
Sharing his ideas on Level 5 leaders or the good-to-great executives, Jim Collins said they are all cut from the same cloth. It doesn't matter whether the company is consumer or industrial, in crisis or steady state, offers services or products. It doesn't matter how big the company is.
The common feature of such leaders is that despite their remarkable results, almost no one ever remarks about them! They never aspire to be put on a pedestal or become unreachable icons. They are seemingly ordinary people quietly producing extraordinary results. …It is very important to grasp, he said, that Level 5 leadership is not just about humility and modesty. It is equally about ferocious resolve, an almost stoic determination to do whatever needs to be done to make the company great.
His hypothesis is that there are two categories of people: those who do not have the seed of Level 5 and those who do. … The second category of people—and he suspects the larger group—consists of those who have the potential to evolve to Level 5. The capability resides within them, perhaps buried or ignored, but there nonetheless. And under the right circumstances—self-reflection, conscious personal development, a mentor, a great teacher, loving parents, a significant life experience, a Level 5 boss, or any number of other factors—they begin to develop.
Jim Collins shared the main concepts of effective management that can help good companies become great. They are developed in his books Good to Great, Built to Last, Great by Choice, How the Mighty Fall.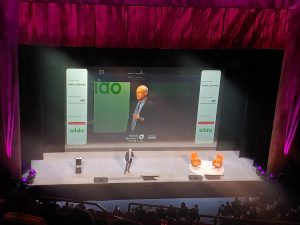 First Who, Then What—get the right people on the bus. Those who build great organizations make sure they have the right people on the bus and the right people in the key seats before they figure out where to drive the bus. They always think first about who and then about what. Great vision without great people is irrelevant.
The Hedgehog Concept flows from deep understanding about the intersection of three circles: 1) what you are deeply passionate about, 2) what you can be the best in the world at, and 3) what best drives your economic or resource engine.
BHAG (pronounced "Bee Hag,") short for "Big Hairy Audacious Goal" is another powerful way to stimulate progress.
The Flywheel effect. No matter how dramatic the end result, good-to-great transformations never happen in one fell swoop. In building a great company or social sector enterprise, there is no single defining action, no grand program, no one killer innovation, no solitary lucky break, no miracle moment. Rather, the process resembles relentlessly pushing a giant, heavy flywheel, turn upon turn, building momentum until a point of breakthrough, and beyond.
The 20 Mile March. Enterprises that prevail in turbulence self-impose a rigorous performance mark to hit with great consistency—like hiking across the United States by marching at least 20 miles a day, every day. The march imposes order amidst disorder, discipline amidst chaos, and consistency amidst uncertainty.
Preserve the Core/Stimulate Progress. Enduring great organizations exhibit a dynamic duality. On the one hand, they have a set of timeless core values and purpose that remain constant over time. On the other hand, they have a relentless drive for progress—change, improvement, innovation, and renewal.
Genius of the AND: Builders of greatness reject the "Tyranny of the OR" and embrace the "Genius of the AND." They embrace both extremes across a number of dimensions at the same time—purpose AND profit, continuity AND change, freedom AND responsibility, discipline AND creativity, empirical analysis AND decisive action, etc.
Culture of Discipline: Disciplined people who engage in disciplined thought and who take disciplined action—operating with freedom within a framework of responsibilities—this is the cornerstone of a culture that creates greatness. In a culture of discipline, people do not have jobs; they have responsibilities. When you blend a culture of discipline with an ethic of entrepreneurship, you get a wonderful strategy resulting in superior performance.
Return on Luck: The critical question is not "Will you get luck?" but "What will you do with the luck that you get?"
Five Stages of Decline: Every institution is vulnerable to decline, no matter how great. They often fall in five stages: 1) Hubris Born of Success, 2) Undisciplined Pursuit of More, 3) Denial of Risk and Peril, 4) Grasping for Salvation, and 5) Capitulation to Irrelevance or Death.
Jim Collins also presents the well-founded hope that leaders can learn how to stave off decline and, if they find themselves falling, reverse their course.
Prof Ian O. Williamson, Pro Vice-Chancellor and Dean of Commerce Wellington School of Business and Government
Prof Williamson is a globally recognized expert in the area of human resource management. His research examines the impact of "talent pipelines" on organizational and community outcomes. In particular, his research focuses on how human and social capital influences firm operational and financial outcomes, talent management in the context of new ventures and growth-oriented firms, the role of human resource practices in driving firm innovation and the impact of social issues on firm outcomes.
The keynote of Ian Williamson's speech at WBFNYC was "Leadership is having clarity of vision." He touched, in particular, on the problem of leading organizations through the complexity of changes.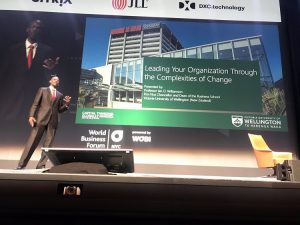 Prof Williamson talked about it on the example of Netflix. Inc. Netflix's strategic goals are: To become an international streaming company; No longer market DVD business, Develop original content. The desired employee behaviors to reach the goals are: Ambitious, High level of trust, Risk taking, Creative, Open to innovation. The Netflix People Management Practices in the new conditions include: Unlimited vacation and sick days, No formal travel or expense policy, Generous severance packages, Above average compensation, Choice of equity compensation.
He said the company has been successfully changing the workforce environment in line with the global reorientation of their business. They have been selecting personnel capable of fulfilling the intended goals on the basis of the new criteria, have worked out an effective system of employee incentives. Netflix managed to effectively link together goals and the ways of their achievement.
Ian Williamson touched on the question of the key factors shaping innovation. The data is based on the University of Melbourne "Leadership at Work" study. He said that employee-level factors show more consistent effects on incremental innovation. And managerial and leadership variables have a more pronounced impact on radical innovation.
Kory Kogon, FranklinCovey's Global Productivity Practice Leader
As Practice Leader she focuses on building extraordinary productivity in individuals, and on a culture of productivity in teams and organizations. She is a co-author of the #1 Wall Street Journal bestseller The 5 Choices: The Path to Extraordinary Productivity.
Kory Kogon's focus is also on insuring passholder delight through passholder access to FranklinCovey's world-renowned, organizational performance improvement content and integrated solutions. The pass provides clients with greater value, availability, and flexibility in how they develop effective individuals and great leaders and organize around specific strategic initiatives to achieve the outcomes of a winning culture and desired results.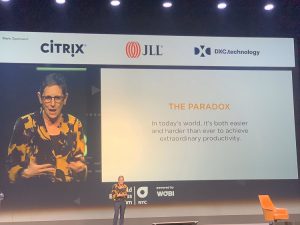 At the WBF, Kory Kogon shared much helpful information on how leaders can increase productivity of their work. She presented a matrix on how to determine what's important vs. what's urgent, of discerning the differences.
Q 1 Necessity (Important, urgent): Crisis, Emergency meetings, Last-minute deadlines, Pressing problems, Unforeseen events.
Q 2 Extraordinary productivity (Important, not urgent): Proactive work, High-impact goals, Creative thinking, Planning, Prevention, Relationship building, Learning and Renewal.
Q 3 Distraction (Not important, urgent): Needless interruption, Unnecessary reports, Irrelevant meetings, Other people's minor issues, Unimportant emails, tasks, phone calls, etc.
Q 4 Waste (Not important, not urgent): Trivial work, Avoidance activities, Excessive relaxation, television, gaming, Internet, Time-waisters, Gossip.
"The paradox is: In today's world, it's both easier and harder than ever to achieve extraordinary productivity." – said Kory Kogon.
Hal Gregersen, Thinkers50 Ranked Thinker. Ranked #16 in 2019. Executive director of the MIT Leadership Center
Catalytic questioner and global innovator, he explores how asking the right questions builds leadership and innovation and drives purposeful change. He works with a diverse set of companies to help them master the challenges of innovation and change, from Chanel to IBM to the World Economic Forum.
Inspired by Peter Drucker's insights into the power of questions, Gregersen's work on innovative leadership focuses on how leaders can ask the right questions – the catalytic questions, the questions that change the world. He explores how senior leaders can ask better questions to unlock what they don't know they don't know – before it's too late.
"The important and difficult job is never to find the right answers, it is to find the right question. For there are few things as useless, if not dangerous, as the right answer to the wrong question."- He quoted Peter Drucker at the WBFNYC.
"The questions are answers", he says. He believes that at the core of an innovative and capable leader is the ability to ask catalytic questions that uncover false assumptions and lead them down productive, new paths. By employing the unique Question Burst™ methodology – an alternative to traditional brainstorming – individuals and leaders can drive purposeful change in their lives, workplaces, homes and communities.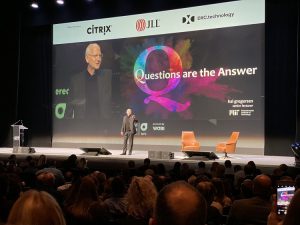 Three main stages of the Question Burst™ are:
"Set the Stage – Select a challenge you care deeply about. Invite a few people to help you consider that challenge from fresh angles. In two minutes or less, share your problem with your partners."
"Brainstorm the questions" – Set a timer and spend the next four minutes collectively generating as many questions as possible about the challenge. Follow two key rules: Don't answer any of the questions and don't explain why you're asking the questions. Go for at least 15-20 questions in four fast minutes. Write all the questions down verbatim, word for word as you hear them."
"Identify a quest" – and commit to it – Study the questions and select a few "catalytic" questions from the list, ones that hold the most potential for disrupting the status quo. Commit to pursuing at least one new pathway you've glimpsed – and do something about it as a truth seeker. Get to work and find some better answers."
Gregersen is the creator of a unique executive development experience "leadership and the lens". He is founder of the 4-24 Project, an initiative dedicated to rekindling in adults the provocative power of asking the right questions, so they can pass this crucial creativity skill on to the next generation.
He shared with the attendees how leaders can "create open space where honest questions generate honest insights, where seeing difference is appreciating difference, where living wisely is normal—not exceptional." He taught how we can sustain a world "where we see eye to eye, yet differently, exulting in multi-focal lenses on life." He gave fine pieces of advice on how "to construct purpose-full harbors where uncomfortable, unanswerable questions take liberty. To live in a world of relational transparency where authenticity rules and "we" means more than "me."
Hal Gregersen taught the attendees to question the way we think to unlock game-changing solutions and act to build a better, more creative atmosphere in organizations. And shared how we can instill this in others.
Simon Sinek, Author, motivational speaker and organizational consultant. Thinkers50 Ranked Thinker. Ranked #11 in 2019.
 An unshakable optimist, he believes in a bright future and our ability to build it together. Described as "a visionary thinker with a rare intellect," Simon has devoted his professional life to help advance a vision of the world in which the vast majority of people "wake up every single morning inspired, feel safe at work and return home fulfilled at the end of the day."
 His unconventional and innovative views on business and leadership have attracted international attention. He has shared his ideas at the United Nations, the United States Congress and with the leaders of nearly every industry. Simon Sinek is an adjunct staff member of the RAND Corporation, one of the most highly regarded think tanks in the world.
Sinek's work focuses on leaders and companies with the capacity to inspire. He identifies patterns to how they think, act and communicate, and the environments in which people operate at their best, to transform corporate culture. His concept of "why" is based on inspiring people to do the things that inspire them so that, together, each of us can change the world for better. Sinek has more recently explored the difference between finite and infinite games, and how organizations struggle when their leaders play with a finite mindset in an infinite game.
According to his view, a finite game is a game in which there's a beginning, a middle and an end. The players are known, the rules are agreed upon. The objective is to win the game. When the game is won, when the game comes to a conclusion, the game ends. We all go home. Football, for example.
Then, there's an infinite game. An infinite game has known and unknown players. The rules are changeable and you can play however you want. The objective is to stay in the game as long as possible. If we think about it, we are players in infinite games every day of our lives. There's no such thing as winning in friendship or in marriage. There's no such thing as winning in business. Nobody's declared the winner of business.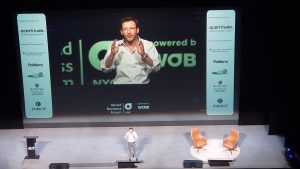 But, if we listen to the words of many leaders, he says, they don't actually know the game they're playing. They talk about being number one, being the best, or beating their competition. The problem is when we play with a finite mindset in a game that has no finish line, there's some very predictable and consistent outcomes. There's the decline of trust, the decline of cooperation and the decline of innovation, and eventually the demise of the organization.
Then he explained what it looks like, as he understands, to run an organization with an infinite mindset. Leaders who have an infinite mindset, instead of showing up to win, show up to advance a Just Cause, something bigger than themselves, a vision of an idealized future so compelling, so just, that people would willingly sacrifice to be there. That could mean turning down a better paying job, or working late hours, or frequent business trips. Though we may not like these things, they feel worth it because I feel a part of something bigger than myself.
Such leaders have trusting teams. These are teams in which people come to work and feel safe to admit mistakes or ask for help. They are sure that people in their team or their boss will rush in to support them. Organizations that don't have trusting teams, people show up every single day hiding mistakes, pretending that they know what they're doing when they don't, refusing to ask for help. Eventually, things start to crack and even break.
Infinite-minded organizations also have changed their mindset away from having competitors to having worthy rivals. A competitor is someone we want to beat. Whereas a worthy rival is another player in the game who's worthy of comparison. Their strengths reveal to us our weaknesses. These infinite-minded organizations are obsessed with who's actually better than they are, so they can learn more about themselves.
They also have a capacity for something called existential flexibility, which means the willingness to make a profound strategic shift in order to advance the cause, even if it might mean short-term loss or short-term frustration.
Sinek admits that of course all of the things he's talking about are really very difficult. It's so much easier to just hire and fire people and not focus on culture and building trust. It takes so much work to be a good leader and create an environment in which people want to work at their natural best.
At the end of the day, it's the infinite-minded organizations and it's the infinite-minded leaders who will do what's right rather than what's expedient. The future belongs to the infinite-minded leaders and organization.
Gary Hamel, one of the world's most influential business thinkers, Director of the Management Innovation eXchange.
Hamel has been ranked by The Wall Street Journal as the world's most influential business thinker. He is a fellow of the Strategic Management Society and of the World Economic Forum.
Fortune magazine describes Hamel as "the world's leading expert on business strategy," and the Financial Times calls him a "management innovator without peer." Hamel's groundbreaking concepts such as "strategic intent," "core competence," "industry revolution," and "management innovation," have changed the language and practice of management in organizations around the world.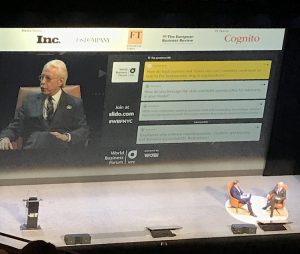 In his bestselling books The Future of Management, What Matters Now, Humanocracy: Rethinking the Principles of Management, Hamel presents an impassioned plea for reinventing management and lays out a practical blueprint for building organizations that are "fit for the future."  
He has helped numerous companies design and build innovation-friendly management practices, and develop innovation tools and platforms. Has led transformational efforts in some of the world's most notable companies helping to create billions of dollars in shareholder value.
He shared with the attendees of WBFNYC his knowledge and practice of rethinking the principles of management. Gave pieces of sound advice on how to:
change as fast as change itself,
become a truly adaptable company capable of capturing more than the share of tomorrow's opportunities,
make practical steps to retool the organization's innovation strategy,
create organizations that are fully human and free from the shackles of bureaucracy. "A noble purpose inspires sacrifice, stimulates innovation, encourages perseverance," he says.
Hamel disputes the idea that humans oppose to change. People are naturally creative and open to innovation. He says employees should be free to exercise their 'gifts/talent'. Of course, this requires management to think outside of the box. "The organization is the instrument. People join because they want to do something amazing with their life and we're going to help them do that."
Marcus Buckingham, Founder and CEO of The Marcus Buckingham Company. Thinkers50 Ranked Thinker. Ranked # 38 in 2019.
Best-selling author and acknowledged researcher Marcus Buckingham, is widely recognized as one of the world's leading experts on Talent. He is a renowned thought leader on unlocking strengths, increasing performance and pioneering the future of how people work.
Buckingham posits that people should focus on their strengths – the areas of talent where they can contribute the most and maximize value creation – rather than worry about their weaknesses. A keen researcher into people and performance and the power of hidden teams, he demonstrates the correlation between cultivating employee strengths and company success. His most recent research looks at how human beings really work, and he unpacks how job appraisals impact performance, finding that managers often give unconsciously biased and unhelpful feedback.
Challenging entrenched preconceptions about achievement to get to the core of what drives success, Marcus suggests his strengths-based approach, a win/win scenario. He appeals to freethinking leaders to recognize the power and beauty of individual uniqueness of each of us.
The attendees listened with interest to his explanation of 9 faulty assumptions, 9 lies in his terminology about work that misguide leaders. These assumptions are thoroughly analyzed in the book Nine Lies About Work: A Freethinking Leader's Guide to the Real World, by Marcus Buckingham and Ashley Goodall. The authors examined there the practices that organizations do to exert control and impose uniformity: practices that have become common wisdom but that have failed to result in improved productivity and employee motivation. In reality, these practices cause mostly dysfunction and frustration, Buckingham says.
These nine lies and their opposites, real core truths are:
People care which company they work for: No. They care which team they are on.
The best plan wins: Wrong. The reality is that most plans, especially those created in large organizations, are overly generalized, quickly obsolete and frustrating to those asked to execute them. It's better to coordinate your team's efforts in real time, relying on the informed, detailed intelligence of each unique team member.
The best companies cascade goals: No. The best companies cascade meaning.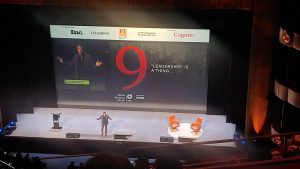 The best people are well-rounded: Wrong. Each high performer is unique and distinct and excels because that person has understood his or her uniqueness and cultivated it intelligently.
People need feedback: The truth is that people need helpful attention. Pay attention to what's working for your people now and build on it.
People can reliably rate other people: Wrong. Talent reviews. Performance ratings. We all know that managers and their teams hate them. Everyone displays their own rating pattern. The rating you get tells you more about the rating pattern of your manager than about your performance.
People have potential: To say you have potential simply means you have the capacity to learn and get better like every other human being. It's not about whether people can grow.
Work-life balance matters most: If there's a phrase that has been used in HR more than most in recent years it's work-life balance. We lose ourselves in work and rediscover ourselves in life. The assumption is that work is bad and life is good. The problem is balance. In the real world, does anyone find balance? We're just striving for it. Love-in-work is what you should strive for. This is not finding work you love, it is the skill of finding love in what you do.
Leadership is a thing: Leadership does not live in the abstract, it lives in the real world. And it is scarce. If leading were easy, there would be more good leaders. Every leader has obvious shortcomings. When you take away the definitions of leadership as a thing and look at people you regard as leaders in the real world, you find exception after exception. The only determinant of whether anyone is leading is whether anyone is following. Leadership isn't a thing, because it cannot be measured reliably. Followership is a thing, because it can.
Zoe Chance, Persuasion Expert and Professor of Persuasion and Influence at the Yale School of Management
Zoe Chance examines persuasion and decision-making through the lens of behavioral economics. She takes a deep look into the inner workings of our minds especially when we're faced with choices and challenges. She believes that for the good influencers of today and tomorrow, the secret lies in understanding "we cannot change people's minds. But we can influence their behavior when we learn how the mind works." She says there are three triggers of the power of influence: attention, motivation and behavior.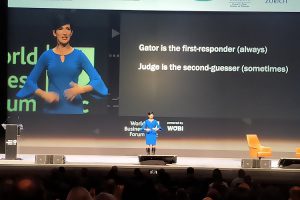 Sharing with the attendees her research-based influence strategies for positive impact, she colorfully described the false types of leaders' behaviors, which frustrate employees and negatively affect performance: "Gator is the first-responder" and "Judge is the second-guesser".
Dr. Janet L. Yellen, Economist and former Chair of the Board of Governors of the Federal Reserve System
Dr. Janet L. Yellen in her speech at WBFNYC drew on her experience in the Federal Reserve System. She shared her vision of the most likely perspectives of the global economy development. She analyzed the current state of the financial markets and how it might influence businesses in the near future.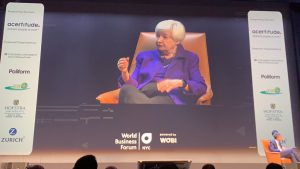 Dr. Yellen summarized what it means for interest rates to be permanently low (as she expects them to be): Companies benefit from low cost of capital and high valuations, while people trying to save for retirement are miserable.
Randi Zuckerberg, Founder and CEO of Zuckerberg Media, author and innovator.
In her speech, Randi Zuckerberg touched on the issues of 2020 leadership trends: diversity and inclusion as determinants of competitive advantage; emotionally agile leaders training; peer mentorship and managing via screen; raising the ethics of leaders.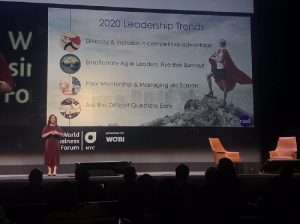 She invited the attendees to a conversation on how to make digital technology work for people, instead of the other way around.
Randi Zuckerberg spoke on how women may be lifted up into positions of leadership, strengthening diversity in the workplace and creating a culture of cooperation and success.
2019 World Business Forum was a great event full of inspiration, learning, exploring innovative technologies, networking and conversation.