People who work really hard and achieve things inspire me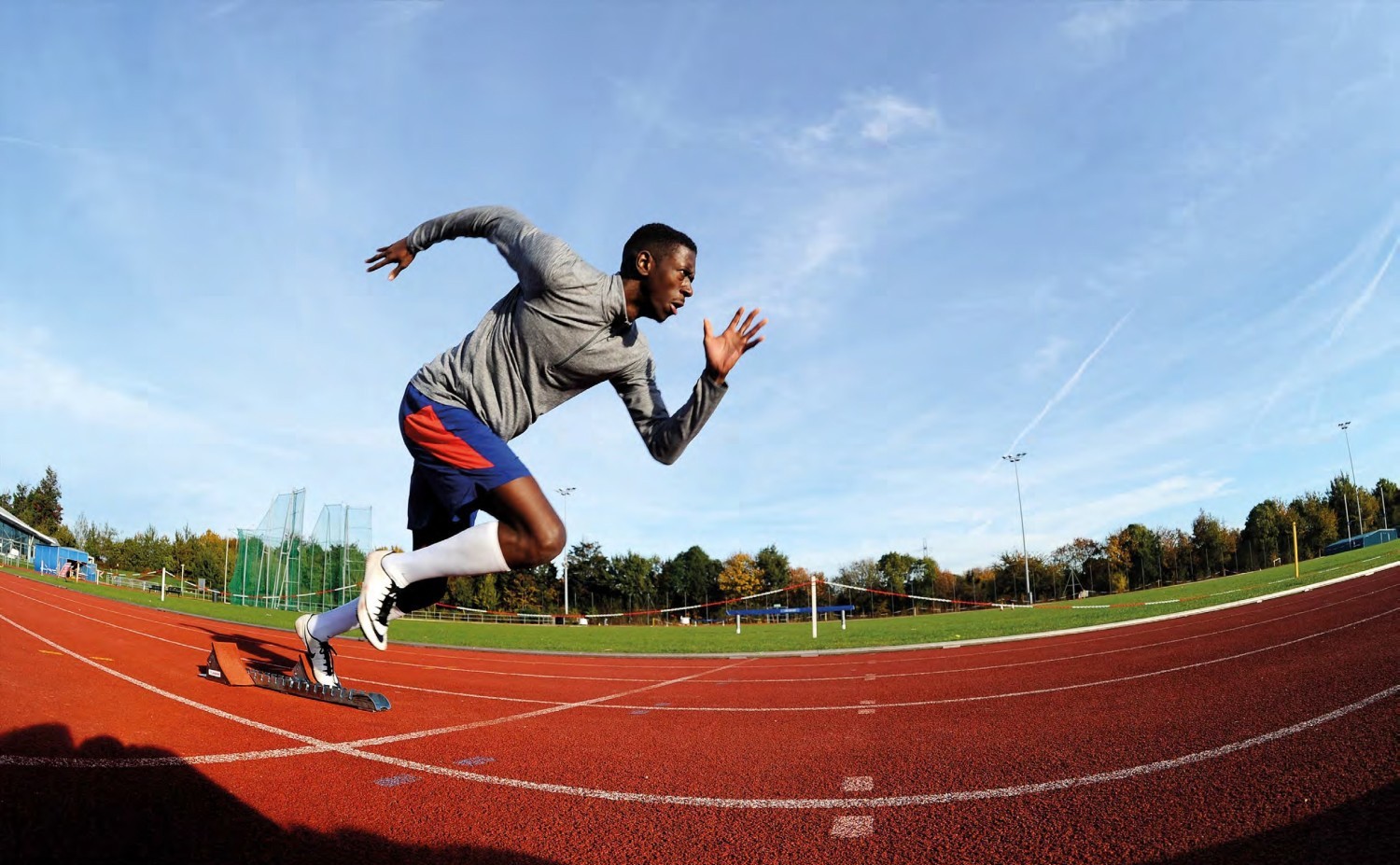 Reece Prescod, the UK's top sprinter, speaks about how he was inspired to get into the sport, his first race, his motivation and his favourite sportsmen. Gives some training tips.
What have you been up to recently?
Prescod: I've been in Berlin doing some photo stuff with Nike for its new shoe, the Pegasus Turbo. Then just seeing my mates in London quite a bit, watching the World Cup football, having social with the lads … That's about it. I've been pretty busy competing and travelling so I haven't had much down time.
Where's your favourite place to run?
Prescod: I'm not really fussed where I train – as long as I've got good facilities, I'm quite adaptable. So long as I've got all the stuff that I need, I don't really mind. My favourite place to race is anywhere with Mondo – a good, old hard track that's quite fast.
Do you remember your first race?
Prescod: It was 2010, maybe. I remember my grandad passed away, I was quite young, and it was a big thing. At the funeral they said something about if you've always wanted to do something, go for it, because you don't know when life will end. I remember thinking, well, I want to do athletics. I went to an open meet and I just ran. And I really enjoyed it, so I started, and that was it. It was my first race, so I didn't really know what I was doing. I ran a personal best because it was my first race, of course.
When people ask you for a training tip, what do you tell them?
Prescod: It depends on what kind of training. For most everyday people I'd say it's quite hard to train like a sprinter as it's quite intense. I'd say go to the gym, pick a few exercises and do them well.
Do you ever struggle with motivation?
Prescod: Sometimes you get a slump. In winter, it can be a really hard session and you are on the track and you are just like … one more rep, one more rep. Or you've got a 300m rep session and it's the last one, you can feel like you are full of lactic and you just want to die, but you've got to keep going and keep running. Sometimes you get demotivated, but after the session is done, and you are all showered and home with your friends and family, and you're chilling, it's all good.
Do you listen to music when you run or train?
Prescod: I like R&B, Drake, that kind of stuff. I can listen to anything. It depends on my mood – if I'm in a hyped mood, hype music, but if I'm in a chilled mood it could be Adele. It depends what's going on.
What's the worst thing about running?
Prescod: I don't think there's anything bad about it. It's tiring, but it is what it is!
What's the best thing?
Prescod: You just feel free!
What's your post-race indulgence?
Prescod: Depends on what's there. If it's room service, then pizza or burger and chips will do me well.
What do you eat for breakfast before your big sessions or a big race?
Prescod: Just something simple. Beans, fried eggs, or maybe smoked salmon. A nice healthy juice and a bottle of water.
Have you ever run barefoot?
Prescod: Not really. Not on the track, it's too hard. Around the house, sure.
Who is your favourite athlete to watch as a spectator?
Prescod: Thomas Röhler. He's a great javelin thrower. He throws things so far and he's so consistent. I like a good javelin competition.
Who is your favourite-ever runner?
Prescod: Probably Usain Bolt. That's obviously who I grew up looking at, so I have to say him. Anyone who works really hard and achieves things, whether it's in sport or business, that's what I look for and find inspiring. They are all inspiring.