Emporia HOTT (KS) is building a bridge of kindness and mutual understanding between people of different nationalities, cultures and ages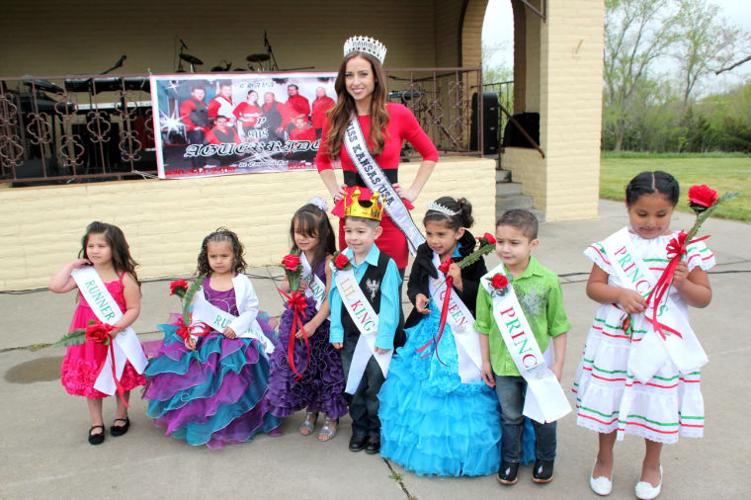 If you hear the word HOTT while talking with the residents of Emporia (KS), don't think it has anything to do with temperature.
HOTT is an acronym for Hispanics Of Today and Tomorrow, a non-profit Emporia organization.
HOTT was established in 1998. Its "mission is to preserve the Hispanic Heritage for future generations, strengthen the bridges of communication and understanding among all diverse cultures, ensure Hispanics participation in the mainstream, and bridge the community and work together to help the Hispanic community." As follows from the charter of HOTT.
HOTT has been successfully working to promote higher education opportunities for Hispanic students in the Emporia area.
Rebeca Herrera and Patricia Saenz-Reyes of Emporia are active in Hispanics Of Today and Tomorrow.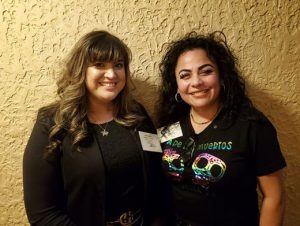 Rebeca is of Spanish and Mexican descent and grew up in Atlanta.
"Moving from a large metropolitan city in the east to the great plains of the Midwest was a culture shock," she said. "I have now been in Emporia for four years. This wonderful community has welcomed me with open arms."
She is now membership director at the Emporia Area Chamber of Commerce.
Saenz-Reyes is a self-described "border baby," born in El Paso. Her mother is an American citizen and her father is Mexican. Patricia went to school in Juarez, Mexico until the 9th grade when she transferred to El Paso to continue her education.
Her career took her to west Texas where she was an insurance executive before coming to Emporia. Now she is the migrant community resource coordinator and student and family resource specialist with the Emporia school district.
"HOTT started in 1998 with just six members," Saenz-Reyes said. "People saw there was a need for more support for Hispanic students to continue into higher education."
Emporia, at the crossroads of Interstates 35 and 335, has long been a major location for significant employers.

"Actually, it goes back to the 1930s when the Santa Fe railroad was needing workers," Saenz-Reyes said. The 1960s saw large beef packing operations and other manufacturers come to Emporia. Job opportunities attracted a diverse workforce.
According to data from the Emporia school district, in 1992 Hispanics made up 11.3% of its student population. By 2022, that number was 47.5%.
HOTT members sought to enhance scholarship opportunities for Hispanic youth. They developed two big festivals to raise funds for scholarships. One is Cinco de Mayo in the spring and the other is Dia de los Muertos, or Day of the Dead, in the fall.
Both events involve lots of food and fun.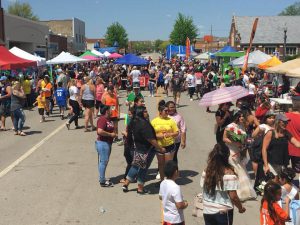 "All of the proceeds from our fried taco sales go to the scholarships," Herrera said. "It's super nice to see our community embracing our culture."
Cinco de Mayo is, of course, held on the fifth of May. It commemorates Mexican history and culture.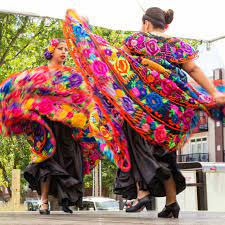 Day of the Dead occurs in late October, but is not a Halloween event. "It is more of a spiritual day to celebrate those who have passed," Saenz-Reyes said. "We bring out shrines, light candles, and prepare favorite foods of our departed loved ones."
In Emporia, Day of the Dead is a day-long festival, featuring Latino artists, games, prizes and a downtown parade. As many as 3,000 people attend this event.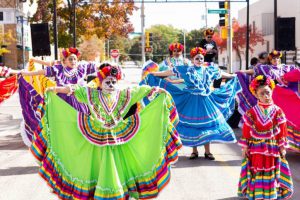 Not only are these events unifying for Emporia, they also bring together diverse groups within the Hispanic community itself. "People may assume that all Hispanics are from Mexico, but we have people here from Central and South America, Cuba and Puerto Rico," Saenz-Reyes said. "There are also international students at Emporia State University."
Emporia State University (Emporia State or ESU) has a rich history stretching back over 150 years. It is a public university in Emporia, Kansas. Established in March 1863 as the Kansas State Normal School, Emporia State is the third-oldest public university in the state of Kansas. With an enrollment of 6,000 students, ESU is the 7th largest university in Kansas.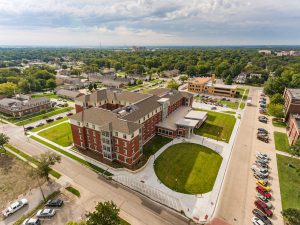 The university offers degrees in more than 80 courses of study through four colleges and schools: the School of Business, College of Liberal Arts and Sciences, School of Library and Information Management, and The Teachers College.
The events held by HOTT have raised $100,000 for scholarships. What's more, Emporia State University and Flint Hills Technical College will match them.
That's remarkable in a rural community like Emporia with the population of 24,139 people.
"I love the diversity of Latinos in Emporia and how much this small rural town has to offer," Rebeca Herrera said.
By Alex Arlander | ENC News