Hear Berlin Philharmonic musicians play – for free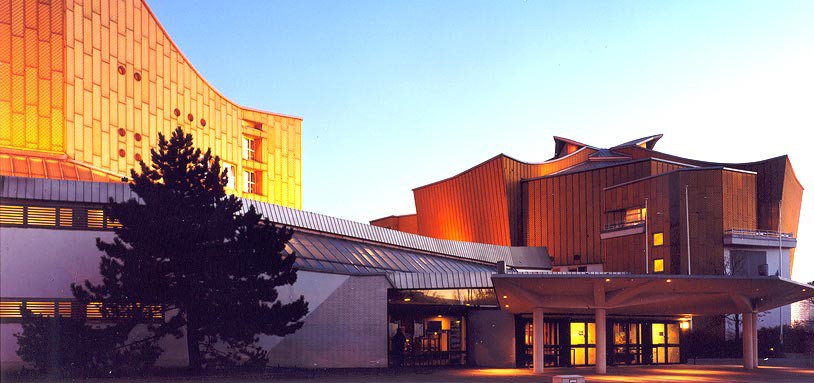 On the edge of Berlin Tiergarten, the pentagon-shaped, gold-crowned roof of the Berlin Philharmonie sits comfortably within the city Culturforum (now the cultural centre of the German capital), along with the Berlin State Library and the New National Gallery.
The orchestra itself is, of course, world famous, with a pedigree that boasts guest performance by Richard Strauss and Johannes Brahms. Since 2002, the pit has been presided over by British conductor Simon Rattle, boosting its global reputation. As a result, concert tickets usually cost between ₤20 and ₤65, with prices known to go upwards of ₤250 for a front row seat. But on certain afternoons, they are totally free.
Every Tuesday since 2007, members of the orchestra, as well as scholars of the Orchestral Academy and instrumentalists from other local orchestras, gather in the foyer at 1pm to perform a Lunchkonzert. The sculpted lobby has great acoustics, and with no dress code enforced, people simply stroll in off the street.
Performances last for no more than an hour. If you want to grab a chair, or find your favourite patch of carpet, it's recommended to arrive at least half an hour early.
The new season of lunchtime concerts starts on 5 September and runs until 19 June 2018.