The 38th Annual West Hollywood Creative Business Awards 2022, California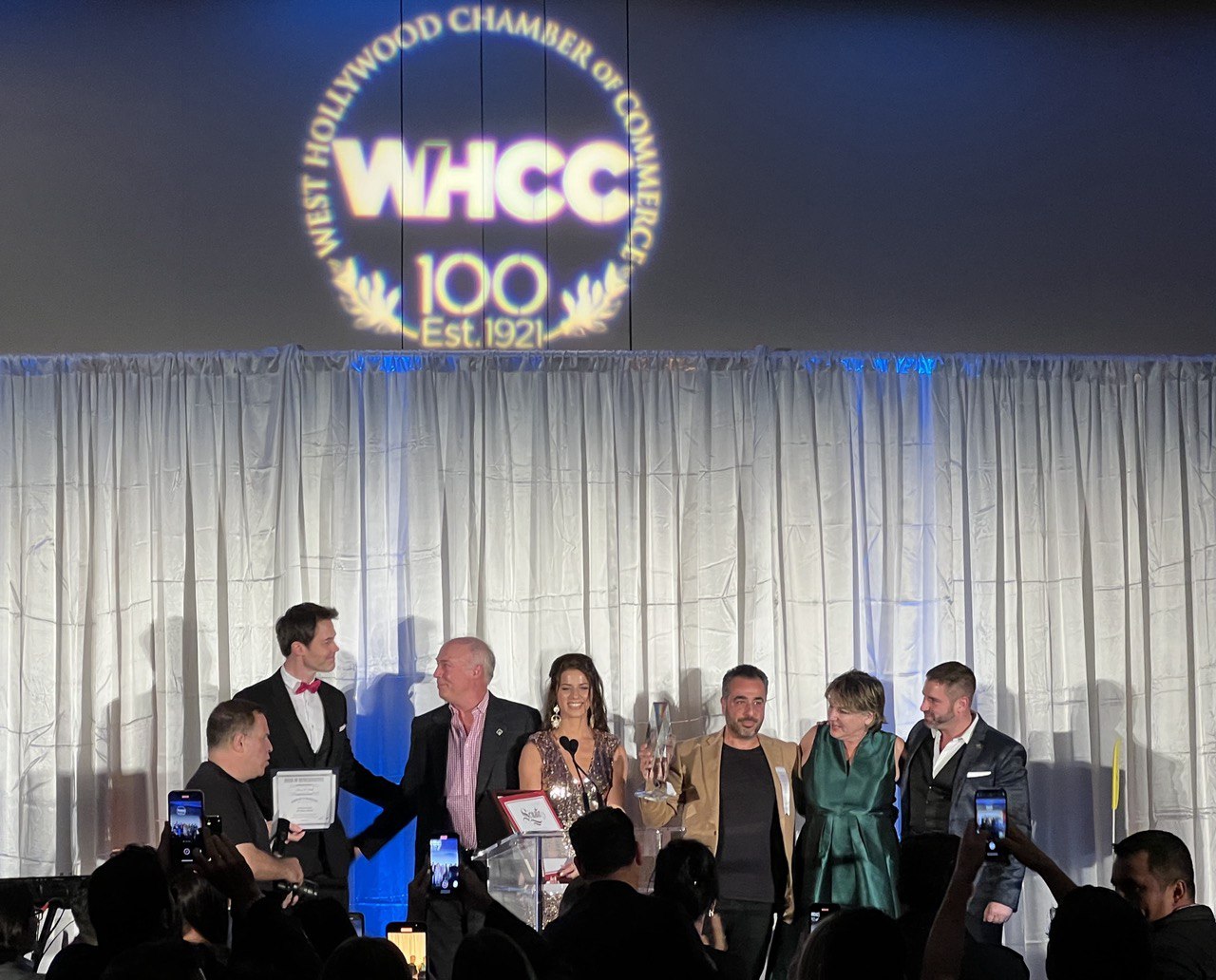 On November 10, 2022, the 38th Annual West Hollywood Creative Business Awards 2022 (CBA) celebrated businesses that have shown innovation and creativity in their business models. The organizer of the event was the West Hollywood Chamber of Commerce (WHCC), a 501 С(6) non-profit organization. The event served as a fundraiser. 
The nominees were selected by their peers in the community, and the winners were chosen by the WHCC Membership. 
At the awards ceremony, 21 nominees in 7 categories were awarded for their innovative approach to business and creative achievements in products and services.
The 2022 CBA Nominees by category are:
Creative Concept Award:
A business that is an innovator of a cool new concept, product, or service
-Beaches Weho
-The Rink at Summer on Sunset by The Sunset Strip Business Improvement District.
The roller rink was part of the Sunset Business Improvement District's Summer on Sunset 2022 program in partnership with Visit West Hollywood.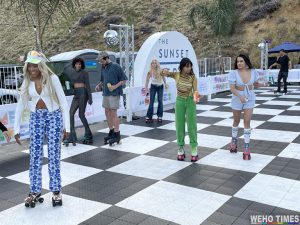 The Sunset Strip Business Improvement District promotes a popular and safe nightlife district for the assessed businesses and neighborhood residential stakeholders on Sunset Strip. The Sunset Strip BID is primarily focused on promoting the Strip as a destination. The Sunset Strip is famous for its luxury hotels, retail, and fine restaurants. It struggles to remain the premiere destination of concert venues and nightclubs.
-The Woods WeHo
Corporate Innovation Award:
A business that has shown creative innovation in their corporate business model
-Hotel Ziggy by Springboard Hospitality Group
-MARCELL VON BERLIN
-Serve Robotics
Serve Robotics is a company that features driverless technology and they are now using their robots to bring delivery throughout Hollywood and West Hollywood, with plans to expand in more neighborhoods worldwide.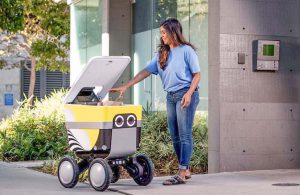 Serve Robotics and Uber Eats have partnered to bring cutting-edge robots to the streets of Southern California.
John Chase Art & Design Award:
A business that falls into the categories of art, film, performance art, fashion, design, architecture, or any other creative arts realm.
-Atacama Home
Atacama Home is a home decor studio co-creating unique handmade pieces with artisan partners throughout Latin America. All the products they carry are made by hand and heart, using generations old craftsmanship yet designed for the modern home.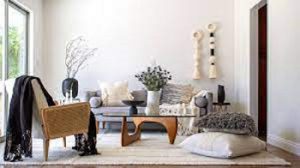 "Beauty can change the world, and beauty expressed in behavior is called kindness, so create, absorb it, share it, experience it, feel it, live it… and let's change the world together," Atacama Home calls everyone.
-Kimia Arya, Corp.
-Welcome to the Brightside
Creative Communications Award:
Awarded to a business within public relations, marketing, outdoor media, branding, televisual arts, copyrighting, technology, social media, graphic design, writing, etc.
-Chapter 2
-Orange Barrel Media
"We create the advertising that people talk about."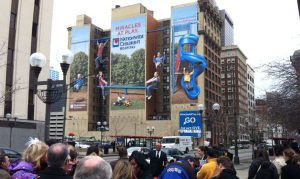 "We create landmark advertising. Orange Barrel Media creates value for our clients and the public by designing and creating outdoor advertising displays that add to the character of urban places. We work closely with municipal governments to permit and then create advertising properties that the public finds attractive and exciting. Integral to our success is the high value we place on the aesthetic quality of our work", say Orange Barrel Media people. 
-The Sax Agency
WeHo Attraction Award:
Awarded to a business that attracts people to the West Hollywood area, or caters to the visitor and tourism market
-Dialog Cafe
-Mystery Pier Books, Inc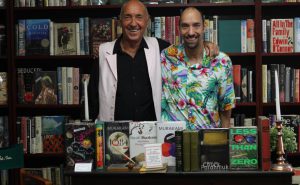 Mystery Pier Books Inc. is considered one of the Most Important First Edition Bookshops in the U.S. MPB sells First Edition literature, from Dickens, Wilde, Twain, etc., most signed, through the most important contemporary authors. Film scripts are signed by the stars and directors.
There's an 1876 copy of "Leaves of Grass" signed by Walt Whitman, F. Scott Fitzgerald's Princeton yearbook, and a copy of "Hell House" autographed by "Twilight Zone" writer and MPB's former customer Richard Matheson. MPB is regularly patronized by many of the world's prominent celebrities with a taste for the finest in the antique.
-Tail 'o the Pup
Innovative Sustainability Award
Awarded to a business that seeks to innovate green, sustainable products/services and is environmentally friendly, while striving to forward global social progress
-1 Hotel West Hollywood
-DUXIANA
-Faring
Faring is a progressive real estate firm. Faring believes in engaging with the community at the outset of a project. They work to understand the local context, the pain points for neighbors and determine how their projects can help address those issues. 
 An example on how community engagement shaped a Faring project is Robertson Lane in West Hollywood.
"Robertson Lane is a great project. The neighborhood lacked parking and the length of Robertson Boulevard had no pedestrian connection to the surrounding Melrose Triangle district. We conceptualized Robertson Lane around a walkable, neighborhood lane; filled with community-serving boutiques, restaurants and green spaces. This new pedestrian hub covers a large underground garage which provides plenty of space for neighborhood workers, residents and visitors", says Jason Illoulian, CEO of Faring. 
Creative Community Service
Awarded to a business or individual who has shown exemplary service to the community philanthropically, or as a volunteer, an ambassador, a non-profit, or a representative of government
-Ascencia
-Tom Sopit, Employees Only
-Trans Can Work, Inc.
Creative Business Legacy Award 2022 
The award honors the continuing West Hollywood retail triumph Pink Dot and its owner Sol Yamini. 
With a powerful name respected globally for convenience, customer service and selection, Pink Dot's success story is every bit as colorful as the trademarked rose-hued vintage Volkswagen Bugs that for early decades were their delivery cars that could be seen across the city.
In 2004, Los Angeles native and entrepreneur Sol Yamini, at only 23 years old, led a group of investors to become the majority owner of the store chain. In an effort to refocus their resources, the new owner closed all but the original flagship store on Sunset Blvd. By building brand equity back into the company's busiest location, the chain was moved into the delivery business model early which soon steered the store back to record high sales.
For more event information visit: https://www.wehochamber.com/CBA2022
By Alex Arlander, Gilbert Castro | ENC News