The 2023 Colorado Titan 100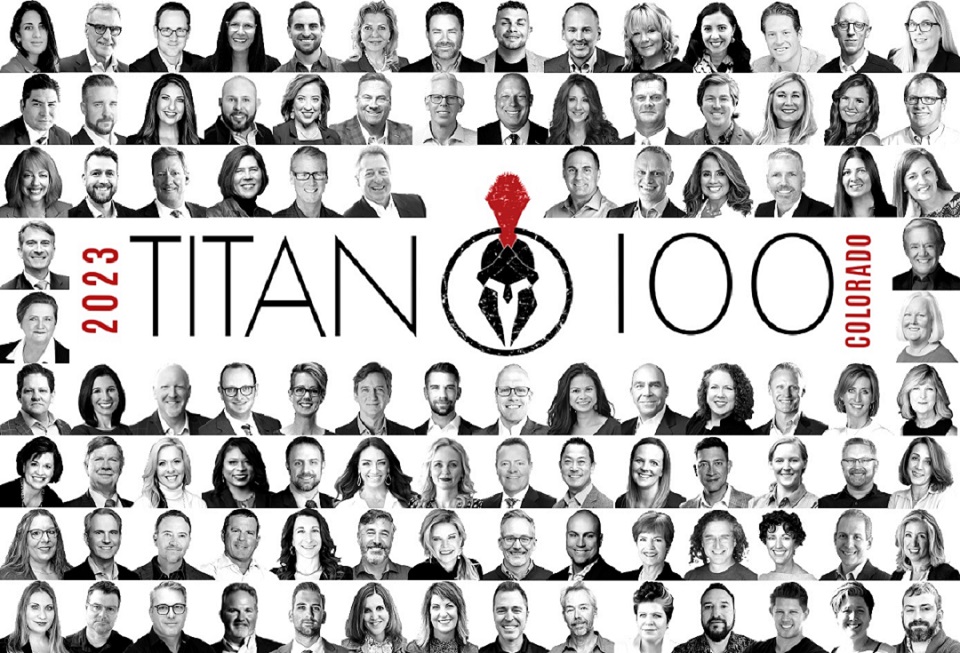 The annual Titan 100 awards celebration was held on June 1st, 2023, in Denver, Colorado.
The Titan 100 program recognizes Colorado's Top 100 CEO's & C-level executives. They are the area's most accomplished business leaders in their industry using criteria that include demonstrating exceptional leadership, vision, and passion. Collectively the 2023 Colorado Titan 100 and their companies employ upwards of 50,000 individuals and generate over $37 billion dollars in annual revenues.
The 2023 Titan 100 embody the true diversity of Colorado's business landscape. Representing healthcare, construction/real estate, technology, software, banking/finance, professional services, hospitality, transportation, and non-profit organizations among others.
This year's honorees will be published in a limited-edition Titan 100 book and profiled exclusively online.
"The Titan 100 are changing the way that business is done in Colorado. These preeminent leaders have built a distinguished reputation that is unrivaled and preeminent in their field. We proudly recognize the Titan 100 for their efforts to shape the future of the Colorado business community. Their achievements create a profound impact that makes an extraordinary difference for their clients and employees across the nation." says Jaime Zawmon, President of Titan CEO.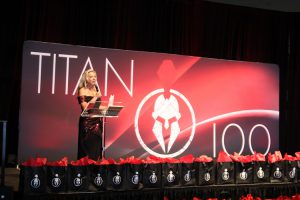 The 2023 Titan 100 awards celebration was held at Wings Over the Rockies Air & Space Museum in Denver, CO. This unique cocktail-style awards event gathered 100 Titans of Industry.
In addition to celebrating 100 Titans of Industry, Titan CEO and Wipfli recognized the Titan 100 Hall of Fame. This prestigious honor was awarded to twelve Titan 100 honorees as part of this special commemoration.
The Titan 100 Hall of Fame are a class of elite entrepreneurs that have consistently shown over the past three years their ability to demonstrate the characteristics of a Titan who is a pillar of the Colorado business community.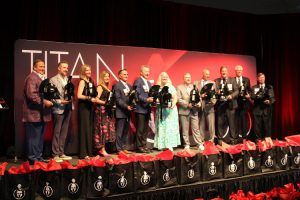 The 2023 Colorado Titan 100 included:
(The Hall of Fame recipients are noted in bold and with an asterisk (*)
– Jeffrey Abel, Abel Design Group
-Michael Aden, Colorado Home Realty
–* Tom Atchison, National Corporate Housing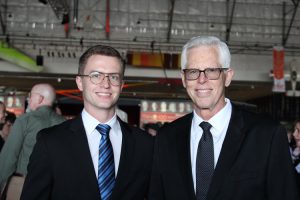 -*John Barry, Wings Over the Rockies Air & Space Museum
-Tammy Bellofatto, Bayaud Enterprises
-Jason Cherveny, Sanity Solutions
-Elycia Cook, Big Brothers Big Sisters of Colorado
-*Darden Coors, Salad Collective, LLC
-Diane Ferraro, Save the Storks
-*Butch Fiore, Fiore & Sons, Inc.
-Liz Geisleman, Rocky Mountain Reagents, Inc.
-*Bill Graebel, Graebel Companies, Inc.
-Jennifer Gremmert, Energy Outreach Colorado
-Casey Guber, Rose Medical Center and Rose Women's Hospital
 –*Shawn Hansson, Logic Integration
-Melinda Higgs, Colorado Nonprofit Development Center
-*Don Hindman, Johnson Storage & Moving Co., LLC.
– Dana Jacoby, Vector Medical Group, Inc.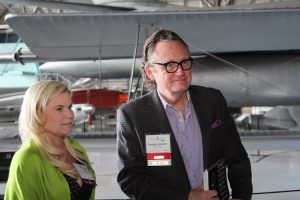 -Brandon Kaufer, Social Good Club
-*April Lambatos, Footers Catering, Social Capitol Events, and Mibe
-Sean Leary, Sports Thread
-*Robert Lindley, Canyon Title
-*Traci Lounsbury, Elements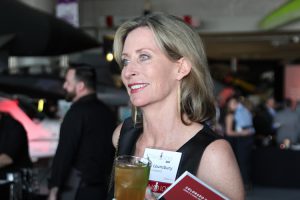 -Tom Luersen, CoralTree Hospitality Group
-Bradley Nattrass, urban-gro, Inc.
–Jason Nimmo, Element13 Facades, LLC.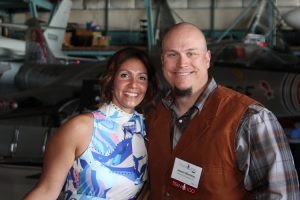 -Kathleen Quinn Votaw, TalenTrust
-*Stuart Smith, Buehler Companies
-Katie Wafer Gillberg, Hydrate IV Bar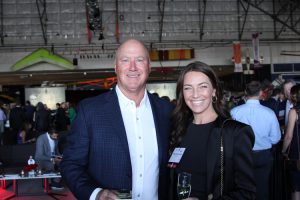 -*Scott Wiley, Growcentia, Inc.
–Elena Wuchner, EON Office
-Becky Zimmermann, Design Workshop
and others.
On behalf of the partners and associates at Wipfli, Pete Aden, Partner at Wipfli, congratulated the Titan 100 honorees. He said, "From the first-year Titans to our new Hall of Fame honorees, we appreciate the lasting impact each leader has made and continues to make, in building organizations of significance both here in Colorado and abroad. Your ingenuity and creativity have set you apart, and the honor of being seen as a Titan is richly deserved."
For more information and a complete list of Titans, please visit: https://www.titan100.biz/2023-colorado-titan-100
By Alex Arlander, Cilbert Castro | ENC News