Why do many young Americans think they are worse off than their parents at the same age?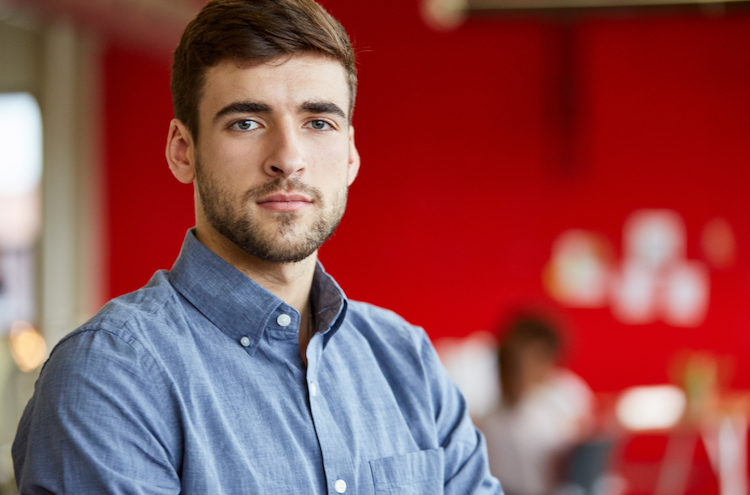 David Lee, 29, a marketing manager, talks today about the problems he is most concerned about.
David, on paper, it looks like you're doing better than your father was at the same age.
David Lee: Well, may be, but only on paper. I'm 29, have a college degree and earn more money than my dad at my age, but I don't feel I'm moving up in the world.
You're rather pessimistic. Why?
Lee: You see, when my father was 29, he was already married and owned a home in Payson. He had two of five children. Father worked as a mechanical engineer, earning about $20,000 a year at the time, or about $50,500 in today's dollars, even though he hadn't finished college. My mom was a stay-at-home mom.
You've said you're a marketing manager for a health and beauty company. You must be making good money, right?
Lee: Yes, I make pretty good money. I earn around $60,000 annually. And it's 20% more than my dad did at the same age. But I live with my parents, because I don't feel I can afford to buy a place of my own thanks to soaring housing prices.
So your father could purchase a house when he was even younger than you. And you don't have such an opportunity?
Lee: That's it. Dad could buy a house for a little over twice his annual salary. And I'd have to spend more than five times my yearly paycheck.
How do you feel about having to live with your parents?
Lee: Well, living at home is horrible for my social life, frankly speaking, but is a financially sound idea. But the prospect of taking care of a family or buying a normal, decent home seem like far-off dreams that I'll have to reconsider in another five years. Besides, circumstances may change any moment. I mean they may not be as favorable for me as they are now.
We see your point. However, we wish you good luck.
Lee: Thank you.
By Gilbert Castro | ENC News