Havana: the city of sincerity and kindness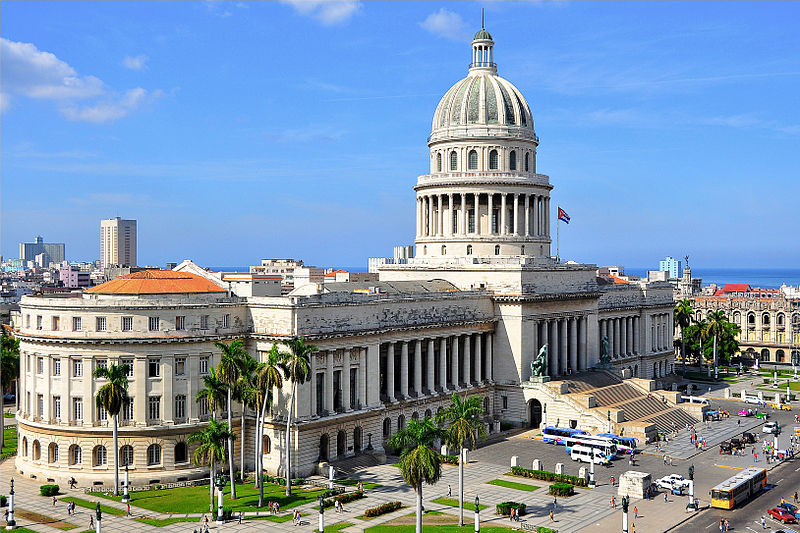 Cuba's capital is changing and a lot of sights, of the cutting-edge art, of new wave cafes are in characterful districts away from the much-visited old city
Calzada de Cerro, Havana.
Havana will be 500 years old next year.
Those who visited Havana at least once say it had an outsized impact on their life. They fell hopelessly in love on the spot – hooked by its openhearted people and weathered beauty. No one looks you more in the eyes than the Habaneros. It is the city of stares, of sincerity and of kindness. Come here to be mesmerised by the eclectic architecture, with a surprise around every corner; to sway to the Cuban rhythms in surround sound as you stroll; to be inspired by cutting-edge contemporary art; and to taste the creative cuisine of the next gastronomic capital of the world. And whatever you do, explore beyond the borders of beautiful Habana Vieja (Old Havana), to discover the city's distinct neighbourhoods.
El Bosque de La Habana
El Bosque (the forest), between the neighbourhoods of Vedado and Miramar, is often called the lungs of Havana, where 300-year-old banyan, carob and jagüey trees are draped in vines that make them look like green monsters. It was laid out in the 1930s by French landscape architect Jean-Claude Nicolas Forestier (designer of the Eiffel Tower's Champs-de-Mars gardens) as a "fusion of nature, architecture and city". In the 60s, it was expanded to include Parque Almendares, with its playground, pony rides, mini-golf, lake and amphitheatre for marionette shows. This is where a new generation of Habaneros come for bike rides along the Almendares river or to barbecue and party.
Fábrica de Arte Cubano
In a former cooking oil plant near the banks of the Almendares, Fábrica de Arte Cubano (FAC) is still the hippest place in Havana. There's always a queue around the block to get into this extraordinary venue. Imagine Bauhaus mixed with a hot avant-garde Caribbean vibe in a number of galleries and performance spaces. It's so big you can get lost in its multimedia labyrinth: lounge, chill, think, meet people, dance, catch a film or concert or enjoy ever-changing art exhibitions.
Best views
The best panoramic views of the Capitolio, Gran Teatro, Parque Central, Museo de Bellas Artes and the Bacardi building open at the rooftop of the Havana's Gran Hotel.
Climate
June is the hottest month, with average highs of 31C. August-October is hurricane season. Winter months are still hot and sunny by European standards.