Car-free zones in cities are a step towards realizing the 'People-First' principle of urban development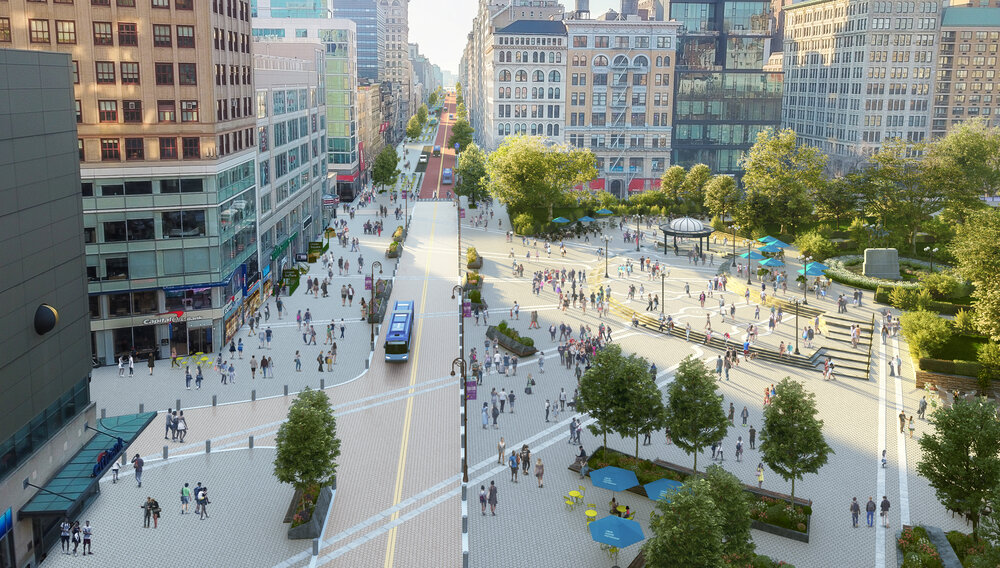 American urbanist writer Jane Jacobs, author of the book The Death and Life of Great American Cities predicted that if cars (and the highways and streets they run on) were left unchecked, the nature of the city would be gradually stripped away. She warned that sprawl would make streets unwalkable, detaching neighborhoods and public spaces from one another. It sounded all doom and gloom unless cities could impede that growth by limiting cars and reduce their influence on the streets.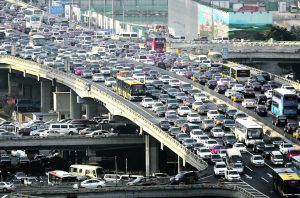 The problem isn't cars themselves, she argued, but the cumulative effect of an urban planning system that prioritizes cars over other modes of transportation. "The point of cities is multiplicity of choice," Jacobs wrote. "It is impossible to take advantage of multiplicity of choice without being able to get around easily."
The "attrition of automobiles".
Cities across the US and the world are experimenting with the "attrition of automobiles" by closing certain streets and areas to cars.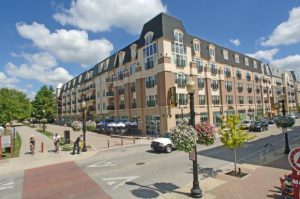 San Francisco recently approved a $600-million plan to remove private vehicles from its busy Market Street, which will be renovated into space for street cars, buses, cyclists, and pedestrians. Taxis will share the curbside lane with buses and commercial delivery vehicles, but Uber and Lyft cars are not allowed on the street.
Cities should have multiplicity of choice regarding modes of transportation
New York City turned a one-mile stretch of 14th Street into a busway, banning all cars except some trucks and emergency vehicles.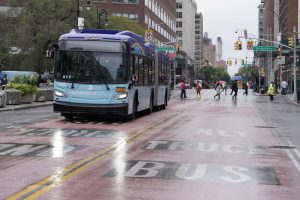 European cities like Barcelona, Madrid, and Oslo have established car-free zones in downtown centers, and these initiatives can prompt backlash but are often strongly supported by residents.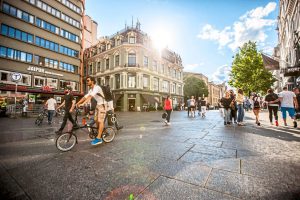 Citizens enjoy having a variety of options to fulfill their transportation needs, and cities are realizing that. In the past, before vehicles like electric scooters or city bikes were widely available, people were limited to cars, buses, or the subway. With more diverse transit options, cities are forced to plan for improved safety and access, to build streets that accommodate all types of transportation.
The micro-mobility revolution and the city
The idea of a car-reduced city isn't entirely new. Cities have looked to close streets to vehicular traffic and create pedestrian corridors for decades. But what is new is the surge in micro-mobility options afforded to people, which have pushed cities to reassess how to organize their streets. The impending threat of climate change has also added pressure on local officials to cut back on carbon emissions. (Transportation is one of the top producers of carbon emissions for the US.)
In recent years, small, often electric vehicles — shareable bicycles, scooters, and mopeds —appeared in large numbers on city streets.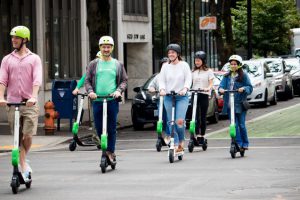 Residents find these vehicles convenient, and they influence how people travel short distances — closing the gap left by cars, buses, and trains as a more direct means of transportation. Certain areas in cities, particularly low-income communities, are located far from transit hubs or lack direct bus or subway routes. Micro-mobility is a cheap, accessible option that could benefit communities previously overlooked by urban planners.
San Francisco's project
San Francisco's project aims to turn one of its busiest, most chaotic streets into a multi-use space for all residents — no matter how they choose to commute.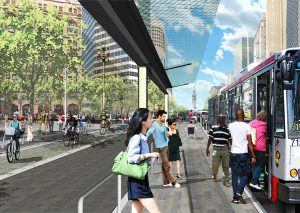 Market Street's infrastructure hasn't been rebuilt in 45 years, but one in 10 San Francisco transit riders are on the street every day, alongside thousands of bicycle commuters and drivers.
The city plans to shrink the street in favor of a widened sidewalk and eight-feet-wide bike lane, which will be shared by bikes and electric scooters. Streetcars and a few bus lines will still run through its center, while buses, taxis, and commercial delivery vehicles will operate on both sides of the smaller road.
Future cities won't be without cars.
 Future cities won't be without cars. But most likely there won't be as many of them as now.
The plan for cities like San Francisco or New York isn't to get rid of cars. but to wean the focus from them towards more inclusive spaces. "The car is not the enemy of urban life," Robert Moses said. "We have to think about having multiple ways of moving people."
 The experiment of creating car-free zones seems promising
 In Barcelona, portions of the city are configured into walkable, mixed-use public spaces called "superblocks." There's a plan to expand superblocks to most of the city. it's similar to what Jane Jacobs envisioned, which is reducing the prevalence of cars, the amount of space they occupy, and demand for their services.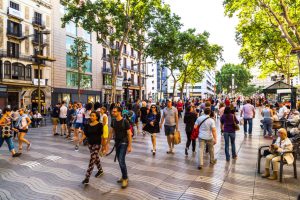 While no American cities have such a sweeping transportation reform plan in place as Barcelona's, car-free streets are a start. And as new micro-mobility options become available in more metropolitan areas, that encourages cities to push the envelope of what they're comfortable experimenting with.
Still, the longer cities wait to act, the longer citizens will be stuck in a cycle of seemingly endless traffic congestion.
Most people understand that if we are to have sustainable communities, we must turn cities into places where people can live comfortably. The experiments to create car-free zones in cities seem promising.