Timeless elegance of Davies-Gaetano's interior designs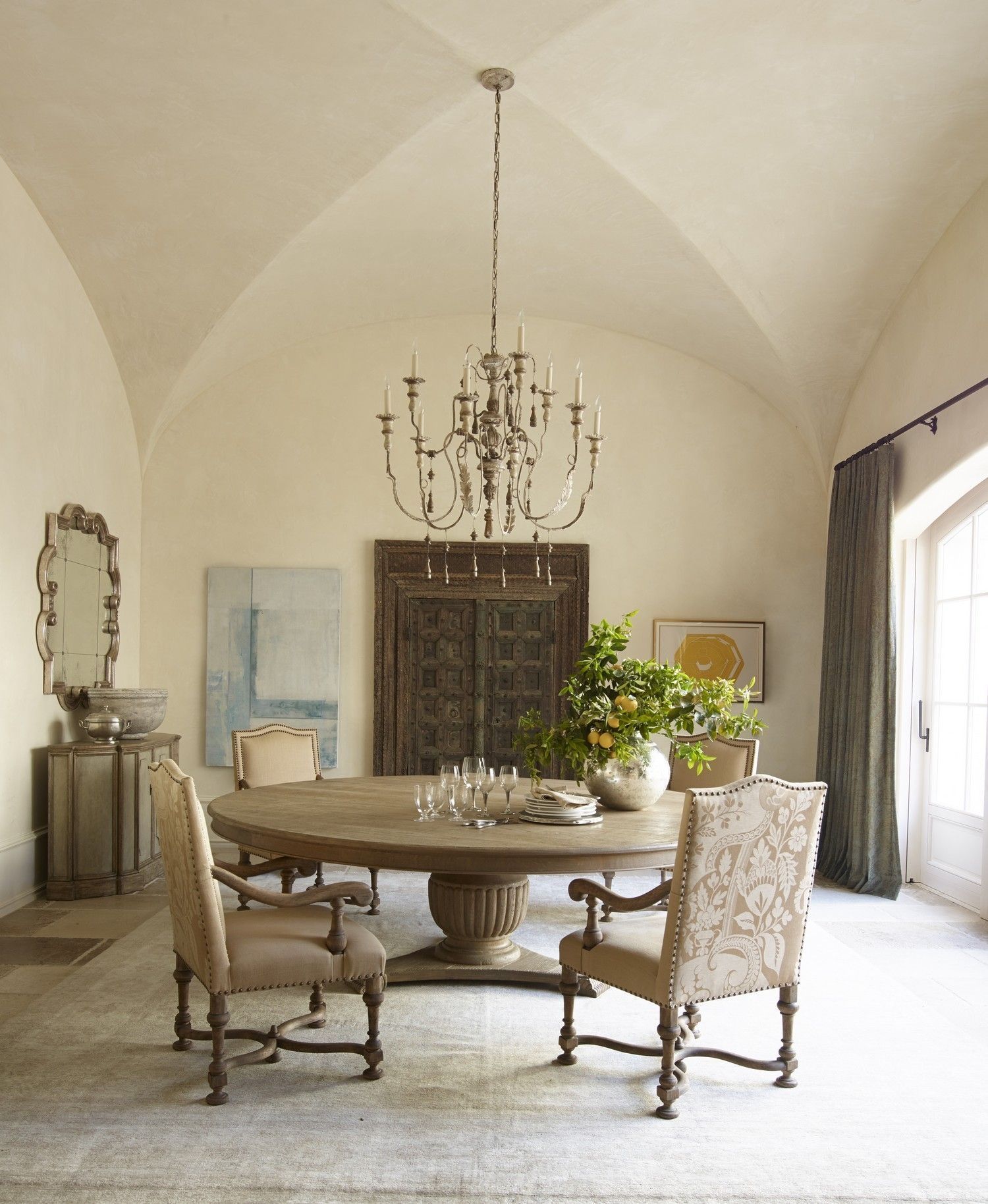 California-based interior designer Ohara Davies-Gaetano has been named Andrew Martin International Interior Designer of the Year at the prestigious annual awards dubbed 'the Oscars of the interior design world'.
Davies-Gaetano describes her design philosophy as "expressive and curated interiors that meld genres of style from modern to classical".
She impressed a panel of celebrity judges, who this year included actress Elizabeth Hurley and designer Matthew Williamson, with her ability to make luxury residential spaces feel "intimate with a reserved sense of occasion".
The quintessential, fresh LA aesthetic dominates her portfolio, but that delicate style is given depth and character by the influence of European design. Her heavy use of natural materials and favouring of raw finishes results in beautiful rooms that feel refreshingly uncontrived.
Davies-Gaetano grew up within a family of artists in New York City and began studying design at a young age. Now living in Laguna Beach, she strengthens her passion by travelling widely and absorbing everything around her.
Her recent projects include a 22,000sq ft estate with ocean views in Southern California and the full renovations of a holiday home in Sun Valley, Idaho, and a seafront home on the Caribbean island of Anguilla.
Davies-Gaetano was chosen as the winner from a selection of 100 global designers listed in the Interior Design Review catalogue, 'the bible of interior design' updated yearly with over 1,000 colour photos to reflect the social and political movements and cultural lifestyles of the last two decades.
"When I found out that I won, I was in utter disbelief," she said. "My design favourites are among the list of past recipients of the Andrew Martin Design Award, so to now be included among such incredible talent is an absolute dream come true."
Hurley described Davies-Gaetano's interiors as "timeless and elegant".
"I could absolutely live in one of the homes she has designed," she said. "She is the clear winner and instantly my favourite."
Williamson found a sense of "poetry" in Davies-Gaetano's projects and praised her for "going beyond the basic steps of interior design".
"Her interiors create an emotive response with a rustic aged quality and pared back refined poetry to them," he said. "I loved every image, every corner. In my opinion, she was the hands-down winner."