"Mary Poppins Returns": Disney's miraculous present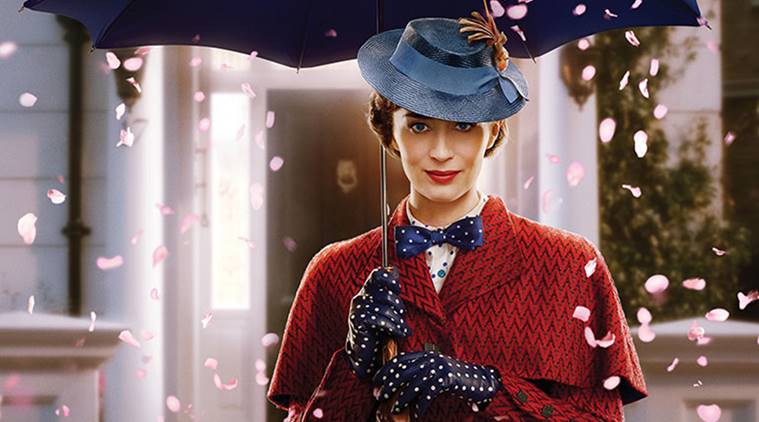 "There's nowhere to go but up." Those are the words Angela Lansbury and the cast of "Mary Poppins Returns" said at the end of Rob Marshall's sequel to the beloved 54-year-old Disney classic, and they do a good job of illustrating why the film is, perhaps unexpectedly, a bona fide best picture Oscar player this year.
There was applause throughout a Producers Guild screening at its premiere. A lengthy standing ovation greeted the film's director and cast at an all-guild screening. Members of the Academy of Motion Picture Arts and Sciences got a look and erupted when 91-year-old Dick Van Dyke hit the screen. They also met the film's talent with a standing ovation.
"Does that not feel like the right movie at the right time," moderator David Friendly said at the start of the PGA's Q&A session.
"It's a very complicated time we're living in," Marc Platt, one of the film's producers, said. "It's so valuable to export this to the world at this moment in time, when we wish for more optimism and hope, which we all had as kids."
The original "Mary Poppins" was the first film Marshall saw as a child and it always stayed with him. If a sequel based on author P.L. Travers' other novels was ever going to be made, he wanted to be the one to do it. "I wanted to protect the original film," he said.
The books were written in the 1930s and you can feel the Great Depression flowing through them. Marshall and company were keen to utilize that setting, and given that Walt Disney set the original "Mary Poppins" in 1910, there was an opportunity to catch up with the Banks children, Michael (Ben Whishaw) and Jane (Emily Mortimer), 25 years on.
Emily Blunt had a daunting task of following Julie Andrews' iconic (and Oscar-winning) performance. She told the all-guild audience, which was packed with Screen Actors Guild members, that she was terrified shooting music-and-dance sequences that incorporated animation that, obviously, wasn't fully contextualized for her on set. But that's where the two-month rehearsal process came into play. Marshall wanted Blunt and the other actors to do it over and over again "until it's in your body," Blunt said.
Marshall met with Lin-Manuel Miranda in New York to entice him with the role of Jack, the lamp-lighter who joins Poppins and the new Banks children on their many adventures. Miranda was eager to participate in the film.
Meryl Streep and Colin Firth, meanwhile, saw the potential inherent in the material at this moment in history. "They wanted to be part of sending the message of this film out into the world right now," Marshall said.
Production was a bear. Not only was Marshall conjuring a story almost from whole cloth, but also, of course, he was working with writers on new songs that would have their own sizable shoes to fill. He was also insistent that hand-drawn animation be part of the film, drawing on the nostalgia of the original. Marshall and his team met with animators from Walt Disney Animation and Pixar Animation Studios on making those elements.
One sequence in particular, which takes place on the surface of a cracked ceramic bowl, brings all of this together beautifully. It blends the hand-drawn work with contemporary elements like three-dimensional backgrounds and computer-generated imagery, all interacting with live action actors and original compositions with choreography on top of it all. It's a jaw-dropping sequence.
Indeed, the craft on the whole is stunning. Costume designer Sandy Powell may well win her fourth Oscar for this film. The production design and photography, courtesy of Marshall regulars John Myhre and Dion Beebe, respectively, really grows the whole enterprise on the screen, and naturally the film editing is crucial on a musical like this. Wyatt Smith's work within the various numbers and in pushing the entire story forward is wonderful. Marc Shaiman's original score soars, and Disney will be submitting two songs to the Academy for consideration: the lively "Trip a Little Light Fantastic" and the lower-key "The Place Where Lost Things Go."
And in the marketplace? Movie-goers are flocking to "Mary Poppins Returns". Audiences want a movie like this right now. Critics also want a movie like this right now. Surely, Oscar voters want a movie like this right now.