San Diego Art Gallery invites lovers of contemporary art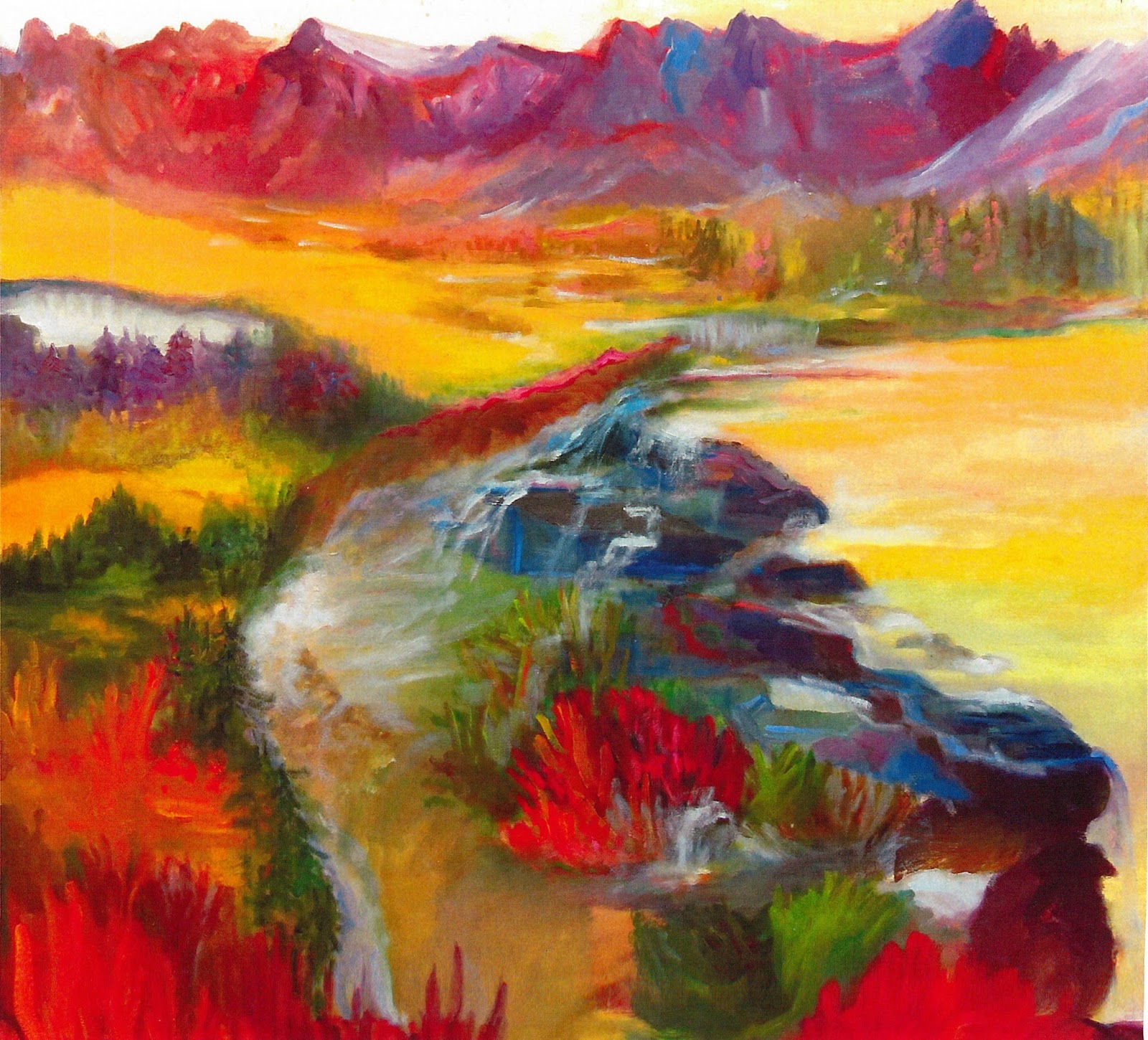 In October 18 – 21, the San Diego Art Gallery opens its doors to accept the lovers of contemporary art. The show will be located in beautiful Wyland Center at the Del Mar Fairgrounds.
The Gallery features a selection of the world-class art showcased during the show. Visitors will find there innovative works shown by galleries, art dealers, and artists from across the country and around the world.
HELEN USTAL
Vancouver Island based artist Helen Ustal paints with acrylics, oils and cold wax interpreting Natures exuberant and vital spirit onto canvas. Striving for energy, and light in each painting, Helen celebrates colour, showing a natural world that is expressive and emotive.
'My paintings are impressions of how I feel in the woods, or by the water; resonating with pleasure when the sunlight shines through the trees and exhilaration near the pounding surf of the ocean', says the painter.
Early influences shaping her own approach to painting were artists using energetic mark-making and dynamic gestures (Tom Thomson, Karl Appel). Bold colours of the Fauvists and emotion of the Expressionists also informed her creative awareness.
Helen feels a spiritual connectedness to Nature. 'Walking through the forest I find myself looking up, feeling lifted and joyful. The forest is a magical place full of life and beauty. I want to bring that feeling indoors, into peoples' homes so they will be reminded of the Earths gift to us'.
LINDA WASHBURN ROBERTS
Linda is a landscape, nature and fine art photographer based in Helena, Montana. She was born and raised in Southeastern Missouri, in the foothills of the Ozark Mountains, and has had a camera in hand since childhood.
Linda's photography reflects her love of nature. She holds a deep appreciation for the endless circle of nature and life, from the smallest insect and plant to the largest of trees and animals, including humans. Whatever the subject matter of her photography, she attempts to tell a story or evoke an emotion with her work.
"When a viewer looks at my work and senses that emotion or hears that story I feel I have succeeded as a photographer and artist."
"A Tempestuous Soul"
This image was taken near sunset during a thunderstorm in Yellowstone National Park. The dramatic skies and sunbeams in this one exposure event create an image with the spirit of a tempestuous soul.
JEN DURAN
Jen Duran's style is undoubtedly interesting. Her work is made to bring up emotions and lead the viewer to reflect on him or herself. Heavily focusing on the eyes the majority of the time, she seeks to have the viewer make a true emotional connection as if they are experiencing the same moment in time.
​ ELISA GRION
Elisa Grion exhibits throughout Europe and South America.
Her reflective oil paintings depict the spectrum of human interaction, from solitude to intimacy. Grion paints people going through their daily routines, almost always in public spaces – not the kind of circumstances usually conducive to great expressions of emotion. But the pictures capture micro-movement, body language, and unspoken words: the way two heads lean towards each other on a sidewalk, the way eyes avoid each other in a morning bus shelter.
To spark a narrative, Grion paints the invisible. She finds a way to show the inner life of every normal commuter populating an anonymous metropolis. Her style is a relaxed sort of realism inspired in part by Impressionism and informed by a graphic designer's sense of balance. Compositions draw the eye in and resolve in refined, atypical ways. Colors are airy and light, suggesting a larger world just out of frame. Though not every detail is included, enough appear to give these characters a realness to which we can relate.