Why many new teachers do not plan to stay in teaching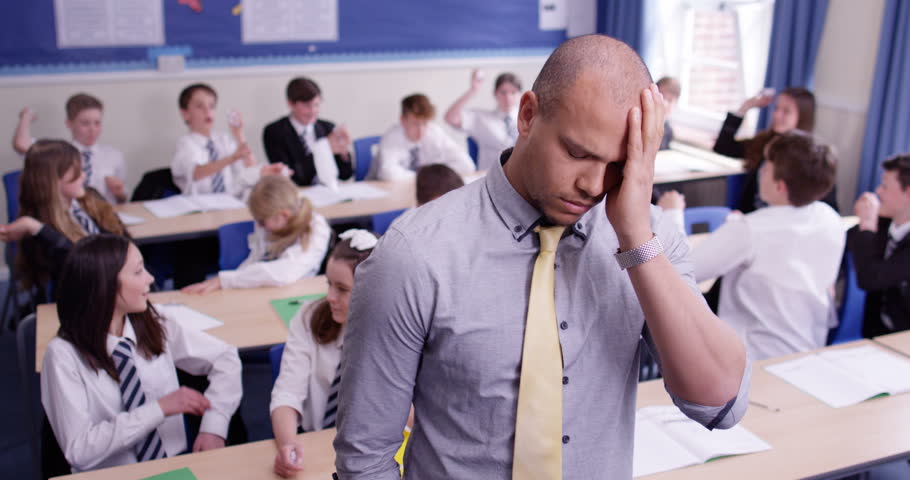 Professor Jonathan Glazzard from Leeds Beckett University, leader of the research at the Carnegie Centre of Excellence for Mental Health in School; Emma Hollis, executive director of the National Association of School-Based Teacher Trainers; Sinéad McBrearty, acting CEO at charity Education Support Partnership; Paul Whiteman, general secretary of school leaders' union NAHT, speak on the problem: why nearly a third of newly qualified teachers do not plan to stay in teaching.
What causes this problem?                                                           
Glazzard: Our research found that nearly three in five teachers in only their first year in the profession are already not convinced that they will stay in teaching. There are several reasons for that. And rising mental health problems are partly to blame.
Half of newly qualified teachers (NQTs) say their job makes them dissatisfied or anxious. And more than a third say they often feel depressed.
How many teachers were interviewed?
Glazzard: More than 275 teachers in their first year of teaching. Our survey found that only 43 per cent have definite plans to stay in the profession long-term.
But 29 per cent do not plan to stay in the classroom. And 28 per cent were neutral.
What makes new teachers wish to leave the profession?
Glazzard: High workload, existing pressures from senior staff, and new teachers' personal inability to adequately cope with arising problems are the main factors.
It's worrying that they've invested so much money and time into training to be a teacher and they are not staying.
The new teachers must be given more support on how to combat mental health issues.
The society is worried about children's wellbeing. And the problem of teachers' wellbeing proves to be no less urgent.
Hollis: Yes, right. In recent years, the focus has been on improving children's wellbeing. But now, teaching training providers have begun introducing programs to help look after trainees who are struggling with their mental health. The programs include sessions on meditation, mindfulness and yoga.
The rise of trainee teachers experiencing severe mental health problems causes our great concern. We think that cuts to support services over the last decade are likely to have filtered down to these young adults.
Some of the adolescents who fell through the cracks at school are now coming back as adults into the environment where they were first exposed to these feelings of anxiety, mental health issues and exam pressures.
Everything is interconnected.
Hollis:  Yes, that's it. If we are unable to take care of our own mental health, it makes us less able to be responsive to the mental health of the children we work with.
Teacher training providers say a "lowering of the bar" to ease the teacher recruitment crisis has also led to more drop-outs. Some new teachers are less prepared for challenges.
McBrearty: The government recently removed the requirement for applicants to spend some time in a school before starting training.
We're particularly concerned about the mental health of this group.  Many consider leaving the profession, the potential impact on children and young people should not be underestimated.
Does this problem touch experienced teachers?
McBrearty: Well, many teachers experience mental health problems. But those working in education for less than 5 years are much more likely to experience them as compared to their colleagues.
This gap has widened in recent years, alongside symptoms such as panic attacks, insomnia, tearfulness and difficulty concentrating.
Are these findings a surprise?
Keates: Regrettably, these findings come as no surprise.
Newly qualified teachers are the future of the profession. They are a precious resource but all too often are not treated as such by employers.
Too many employers are failing to exercise their duty of care for the health and welfare of their teachers. And that results in mental and physical burnout of their employees.
Whiteman: It's very concerning that so many new teachers appear not to be thinking of a long career in education. The leaky pipeline of recruitment and retention needs to be fixed.