John Hansard Gallery of contemporary art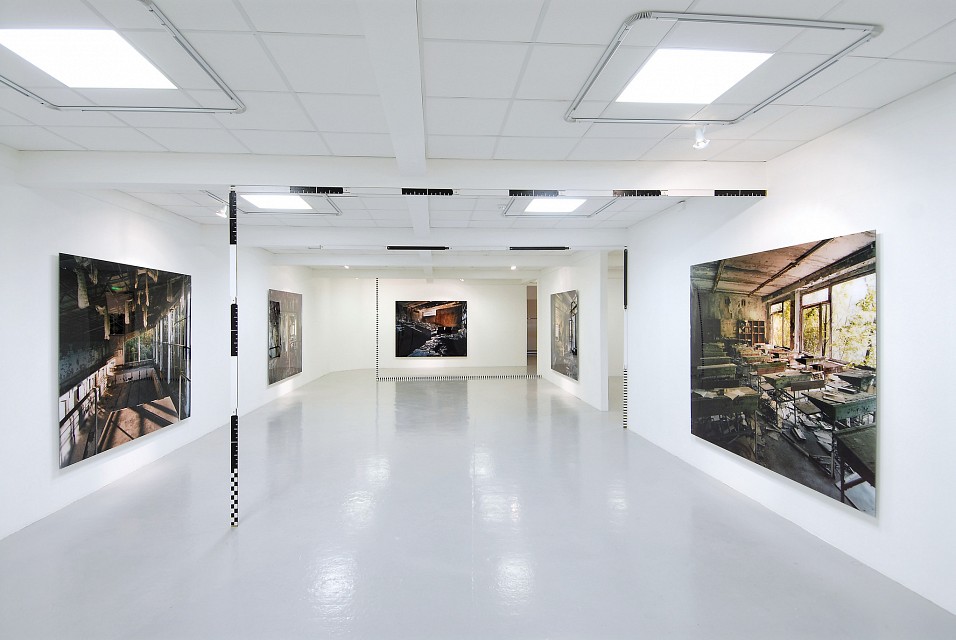 This new gallery's well-designed interior does justice to the German art star – and extends Britain's arty south coast.
A new gallery of contemporary art opens its soaring glass doors this week – or rather, an old one is controversially reborn. The renowned John Hansard Gallery, once out on the verges of Southampton University, to which it belongs, has moved into a specially designed building in the city centre. The exterior and interior are the work of two different architects.
The interior of the new Gallery is as well suited to contemporary art as anything launched in those two decades, from the Turner Contemporary in Margate to the Jerwood in Hastings. Indeed, for art lovers, the south coast is an ever-growing chain of beacons: from Margate, with its exceptional programme, to the Folkestone Triennial and the impressively adventurous De La Warr in Bexhill-on-Sea; from the great Towner Gallery in Eastbourne to Pallant House in Chichester, with its museum-class British art shows; and onward now to Southampton.
Considering that Southampton already has its venerable City Art Gallery, housed in the neoclassical Civic Centre, with a permanent collection running from Turner and Monet to Chris Ofili and currently showing George Shaw's terrific My Back to Nature, you might say the city centre is already rich in art. But unlike practically every other gallery in the world, this one doesn't open on a Sunday. So there is even more scope for the JHG, which is aiming for six times the modest visitor figures of its campus days.
There is underfloor heating for cold weather, a vividly appealing children's suite and panoramic windows in two spaces to lure a curious public in from the main boulevard outside. The decor is standard white cube – polished concrete, glass, steel and selected Scandinavian wood floors – but the configuration of galleries is excellent. Small rooms open into larger galleries and finally into a colossal double-height prism of a space with picture windows the size of a multiplex screen overlooking the wide piazza below. Crowds gather and disperse, children run, skateboarders race across the pale Portland stone to the colonnaded Guildhall opposite. It's like being in a box at some vast public theatre.
For its inaugural show, the curators have chosen the German art star Gerhard Richter (born 1932). With two-dozen works (or 275, if you include all the panels in two major installations) running all the way back to 1977, this is effectively a condensed retrospective. And because Richter is famously questioning of all the usual distinctions in painting – figurative versus abstract, mechanical reproduction versus painterly touch and so on – it's a particularly judicious selection.
His Mirror paintings, in which pigment adheres to glass, are shiningly reflective in outward appearance yet inherently opaque. Look into them, drawn by their greens, greys and blues, and you see yourself doubled, then mistily silhouetted (they are angled in pairs in gallery corners). The colour recedes and so does the clarity of your own visage.
Mustang Squadron shows an array of warplanes flying in formation, in silent black and white. Close by it hangs 14 Feb 45, an aerial image of a cityscape that one cannot quite make out. Are we too high up for visibility, is the photographic print blurred, or are we simply blind to what we see – namely Dresden, bombed on that February day. The analogy between the two images is clear.
There are all-grey paintings, their surfaces so flawless they look like photographs of paintings; and there are black-and-white photographs of coloured paintings that transform individual brushstrokes into lunar landscapes. 4900 Colours fills the double-height gallery from floor to ceiling with its panels of coloured squares in innumerable permutations. A vision of apparent estrangement – they look, and are, entirely random – the installation nevertheless holds the eye completely with its glowing-all-over scintillation.
The lighting is superb, particularly in the room devoted to 48 Portraits, which have never looked so poignant. A gallery of modern heroes – Wilde, Stravinsky, Mann, Planck – these are facsimiles of black-and-white paintings based in turn on formal photographs, so that the sense of remoteness is deep, as if to ask what the painter could ever know of these people. Yet together they are a shrine to the dead, pivoting on the one mask that turns directly to us: the intensely moving face of Franz Kafka.
For such a monastically reserved painter, Richter is extraordinarily prolific. Yet even this relatively small survey carries a full sense of his anxious, doubting intellect. It includes a self-portrait in which Richter is both there and not there, three times over, a photographic ghost haunting his own studio.
Richter will be followed by shows featuring the work of John Latham, Anya Gallaccio and Siobhán Hapaska. Philip Hoare, marvellous writer, curator and film-maker, author of Leviathan, or The Whale, is working on a centennial celebration of Wilfred Owen for the colossal video wall in the foyer. Any gallery that starts as it means to go on, like this, deserves every future success.
Gerhard Richter is at the John Hansard Gallery, Southampton, until 18 August