A leader must inspire or his team will expire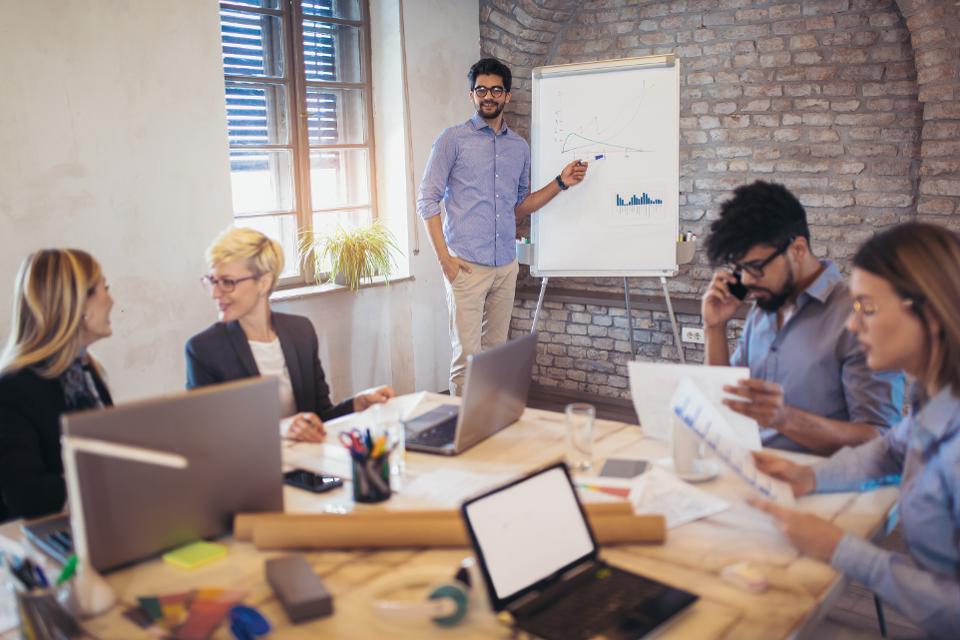 When browsing through headlines this morning, chances are you came across news of at least one merger or acquisition. That is the reality of business today, where new technologies are opening up new income streams, shifting entire business models, and creating moving targets that force companies to adjust their strategies on the fly.
All this change has led to an interesting challenge for today's leaders — how do you continue to motivate and engage employees when the goal posts are constantly moving?
Much as in the wild, the businesses that survive are those that best adapt to their changing environment. But change can be hard for employees. It creates ambiguity, uncertainty and anxiety, and if leaders are not careful it can bring productivity to a standstill.
In the past seven years alone, Brad Cressman, the managing director of Oath Canada has led his team through 10 M&As as they shifted their focus to content brands and ad technology. Now, they're in the midst of their biggest transition yet to create Oath, a leading mobile media technology company that reaches over a billion global users monthly.
To guide his team through such a large-scale reorganization, he says, he relies on several core tenets he's applied throughout his career. The first is communication. In times like these, managers are often reticent to share information until they know something definitive. However, this creates a vacuum that quickly fills with rumours, gossip and conflicting information.
"As a leader, it is my job to make sure employees don't get bogged down in "what ifs." It's human nature for people to fear the worst, so whether it's making myself available for group Q&As or one-on-ones, I try to be completely transparent with my team, even if the answer is "I don't know but I'll try to find out."
"When sitting down with employees, I also try to focus them on the company's overall mission. I want them to know what's happening on a macro-level, so they understand how their specific contributions will help the business achieve its objectives. In these early days of Oath, I told my team, "Look, it was always our goal to be the number one mobile media technology company by 2020, and this combination will only accelerate our path."
This approach works, he thinks, because people are driven by purpose. In order to perform to their potential, employees must feel like they're doing meaningful work. For this reason, he always likes to define success, breaking it down into smaller and smaller chunks. What does success look like for this week, for this month, for the rest of the year? Once a team member reaches those goals, he then makes it a point to recognize their accomplishments. When everything is changing around them, it's imperative that people still know what a win looks like.
Celebrating wins is just one way he tries to inject some fun in the average work day. "During a reshuffling, many employees have a tendency to dig deeper in order to prove their worth, but in my experience this added pressure only hurts company morale. Instead, I always encourage my team to get together for off-site events, and make sure everyone is using their vacation and personal days."
"I try to stay calm and upbeat, using humour to add levity to tense situations. It's important to remember that leadership isn't just how you act and what you say, but how you say it. In times of great change, employees take cues from their leaders, so you need to set the tone with a positive approach. In this latest transition, for instance, I'm focusing on how Yahoo and AOL's strengths complement each other, our added global scale, and the new products, talent and opportunities that only make us stronger. I'm also reminding my team that this is exactly what they signed up for — grit, growth and ambitious goals."
"We're working in fast-paced careers in a dynamic industry that's changing every day. And while that change can be scary, it can also be a lot of fun when we all communicate and work together toward a common goal. Sure, we might not know where the finish line is yet, but that won't stop us from getting there."