On Christmas, fairy tales come true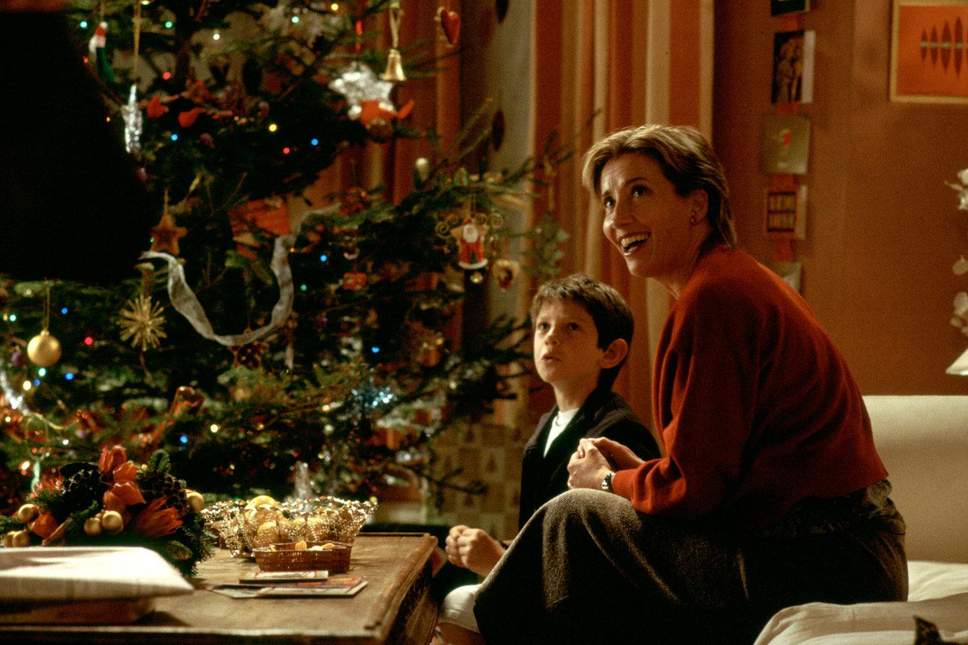 The holiday season is upon us.
There will be presents, warmest greetings and cordial wishes. You'd love to relax watching your favourite Christmas-themed films.
The Christmas chronicles
It's a pleasant family film for the holiday season, heralding from Home Alone and Harry Potter producer Chris Columbus. In it, two children (Darby Camp and Judah Lewis), disillusioned with the holiday, set up a plan to catch Claus on camera, before being whisked off on a grand adventure after sneaking onto Santa's sled.
The Princess Switch
The Prince and the Pauper meets The Parent Trap in a holiday-themed twin-switching movie. The Princess Switch casts High School Musical alum Vanessa Hudgens as both Chicago native Stacy and Margaret, the Duchess of Montenaro.
The Holiday Calendar
It's a romantic comedy that centres entirely around our hero receiving a… magical antique advent calendar that predicts the future.
Outside of the slightly baffling supernatural element, the rest of the film is comfortingly predictable, as Abby (Kat Graham) must choose between best friend Josh (Quincy Brown) or dreamy doctor Ty (Ethan Peck).
The Holiday
Two impossibly glamorous women, Kate Winslet's British journalist Iris and Cameron Diaz's Amanda, who owns an LA movie trailer company, decide to swap homes for the holidays in order to heal from their respective heartbreaks.
Surprise, surprise, both women's international adventures result in passionate romance, after both Jude Law's Graham and Jack Black's Miles enter the picture.
Nativity!
There have been four of the Nativity! films – essentially a series of child actors wishing to restore their parents'. Now you may watch the one with Martin Freeman in it.
Arthur Christmas
A rare computer-animated offering from Aardman Animations, best known for their stop-motion characters Wallace and Gromit, Arthur Christmas has both wit and heart to spare.
It's hardly the first holiday film to peek behind the North Pole's curtain, but Arthur Christmas throws out the idea that pure magic is the reason Santa is able to deliver presents to the world's children on Christmas.
A Christmas Prince
Rose McIver stars as Amber, a journalist dispatched to the generic European country of Aldovia for a press conference covering the country's future king, set to take over after his father's death. After a series of events, Amber and the prince fall in love.
A Christmas Prince: The Royal Wedding
This time around, Amber has to face her fears about whether she's fit to become Aldovia's new queen, while Prince Richard (Ben Lamb) must face a political crisis that could throw into jeopardy the entire future of the kingdom.
Angela's Christmas
Angela's Christmas is a sweet, 30-minute animated short that adapts Frank McCourt's picture book, connected to his Pulitzer Prize-winning memoir Angela's Ashes. The story set in Ireland, on Christmas Eve of 1914, and following six-year-old Angela as she attempts a misguided act of kindness.
Christmas Inheritance
The plot involves an heiress being taught a lesson by her father, ahead of inheriting the company, by being sent to the small town where the business was first established.
Christmas Wedding Planner
Here, wedding planner Kelsey (Jocelyn Hudon) is in the middle of organising her cousin's nuptials, when the sudden arrival of a private investigator, a very handsome man, turns her world upside down.
Once Upon a Holiday
A princess (Briana Evigan) is visiting New York during Christmas, escaping her entourage to explore the city and fall in love.