Follow your heart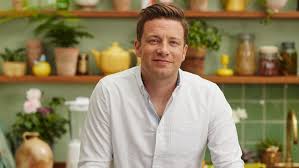 Jamie Oliver, the celebrity chef, 43, speaks here on what helps him be happy.
You are a very busy man. How can you achieve a balance between your home life and work?
Oliver: Oh, the only way to achieve is to stick to a strict schedule. I've got a group of people who manage my time very well and help me protect my kids' school moments and weekends. I work hard but I have good-quality home time, too.
Is it easy to switch off?
Oliver: No, not always, of course. But I unwind by cuddling my kids, spending time with Jools, sitting in the garden listening to birds, picking herbs, cooking. Although I'm passionate about fantastically miserable British indie music, I've also been listening to Smooth FM at nighttimes because it just makes me laugh, which matters a lot at my age.
What are your wishes?
Oliver: Every day I wish I wasn't famous. But I'm lucky enough to work with nice people; getting more people to shop in a healthier way, cooking together and having a laugh is a pretty good job to have, so I'm super grateful.
What is happiness, in your view?
Oliver:  I think being grateful is the secret to happiness.
I think a lot of our attitude is down to history; the industrial revolution hit harder and earlier here, which set the scene for British parents working, needing convenience, juggling to fit everything in. The key is knowledge – that's the currency that can help people, regardless of budget.
What are the beast meals, to your opinion?
Oliver: A fine question. It may seem paradoxical for a celebrity chef to think so. But most of the best meals I've ever had have come from communities that are fairly humble.
Do you stick to some diet to keep fit?
Oliver: No. I like eating healthily and I eat wonderful healthy food most of the time, but I also work in the food industry and that can be problematic. I like to exercise, I keep fit and run around with the kids. While I've never been sporty, I'm strong and bendy, and in pretty good health, touch wood! If I had one piece of advice for my younger self it would be – follow your heart.