Giant Turtle Found on Spanish Beach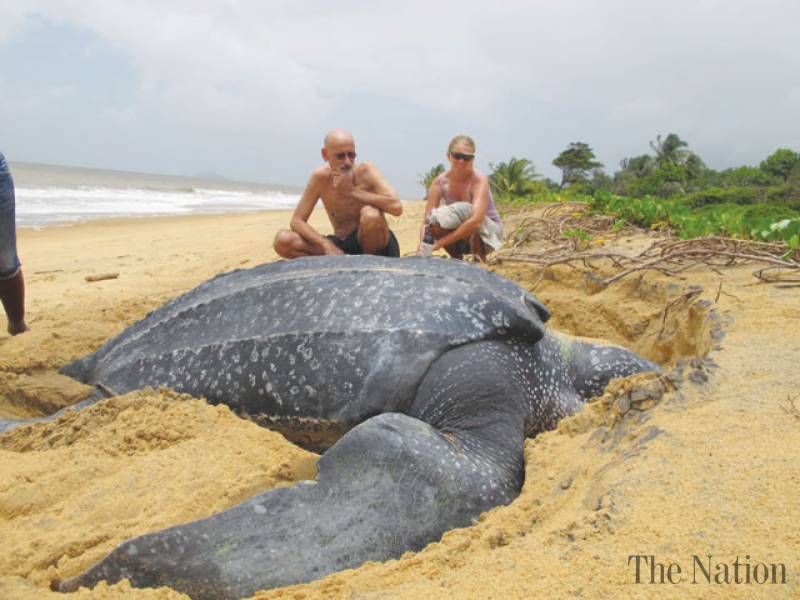 A two-metre-long turtle has reportedly washed onto a beach in Calella, near Barcelona on the northeast coast of Spain.
The apparently dead leatherback turtle, which reportedly weighs 700kg, was filmed being removed from the beach with a crane.
It is reportedly the second leatherback turtle, or Dermochelys Coriacea, to wash ashore on the Spanish coast in the past month, after fisherman in Vilanova i la Geltru found a 300-kilogramme dead at the beginning of September.
Sightings of the giant turtles in the Mediterranean are rare, with only ten being spotted in the last 2,000 years, biologists told La Vanquardia.
The giant turtles prefer tropical and subtropical waters and are usually found in South America, according to the newspaper.
Pere Alzina, a biologist from Arenys de Mar, told the paper "we could have the great surprise of finding a leatherback turtle nest in the Mediterranean".
Dermochelys Coriacea is the largest species of turtle on earth and are one of the deepest-divine marine reptiles.