Yannick Nézet-SéguinWill Lead Met Opera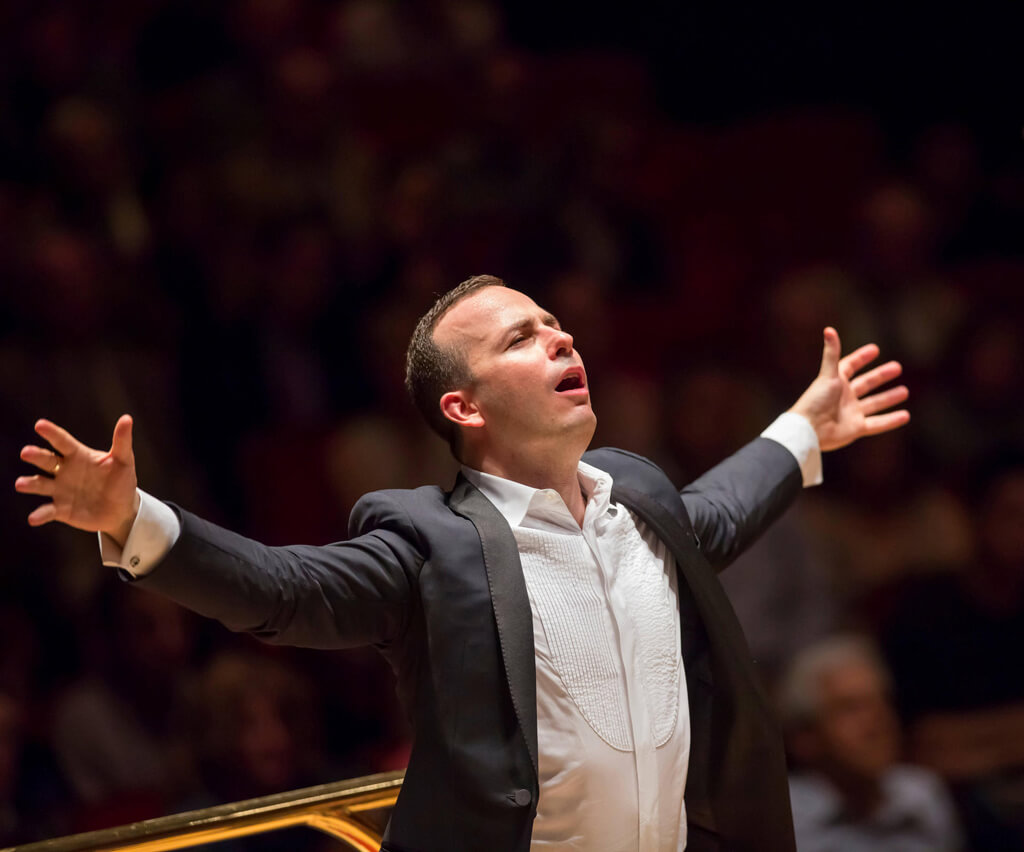 The Metropolitan Opera is passing the baton to Yannick Nézet-Séguin.
The company announced that Yannick Nézet-Séguin would become its new music director next season, two years ahead of schedule. The accelerated ascension will give much-needed musical stability to the Met, the nation's largest performing arts organization, Met officials said.
"The orchestra and the chorus, they need a leader," Mr. Nézet-Séguin, 42, said in an interview, noting that a music director doesn'tjust conduct performances but is also responsible for a host of tasks, such as granting tenure to new musicians and molding the company's overall sound,
The 2018 – 19 season will open on September. 24 with DarkoTresnjak's new staging of Saint-Saëns's "Samson et Dalila," starring Elina Garanca and Roberto Alagna. Michael Mayer will direct both Nico Muhly's Hitchcockian "Marnie" and Verdi's "La Traviata," with Diana Damrau. Anna Netrebko will star in David McVicar's new production of Cilea's "Adriana Lecouvreur."
Mr. Nézet-Séguin, who is also the music director of the Philadelphia Orchestra, will conduct three productions next season ("La Traviata" and revivals of Debussy's "Pelléas et Mélisande" and Poulenc's "Dialogues des Carmélites") as well as two Met Orchestra concerts at Carnegie Hall; beginning in 2020, he will lead at least five operas a year.
Peter Gelb, the Met's general manager, predicted in an interview that Mr. Nézet-Séguin's arrival would cheer the entire company. "The orchestra and the chorus clearly gravitate to him."
Some musicians said that they were ecstatic about the news. Jessica Phillips, a clarinetist and the chairwoman of the Met's orchestra committee, said in an email, "As fellow musicians excited by Yannick's vision for the future, it is our hope that the Met's inspired investment in his brilliance underscores its commitment to the musical artists and artistry that are the lifeblood of the Met Opera."
Next season will feature a number of notable conducting debuts. Mr. Dudamel, the music director of the Los Angeles Philharmonic, will conduct Verdi's "Otello." Robert Spano, of the Atlanta Symphony Orchestra, will conduct "Marnie"; James Gaffigan, "La Bohème"; and Cornelius Meister, "Don Giovanni."
A number of Met favourites will make star turns. Mr. Kaufmann, who has canceled his last three planned appearances at the Met, is set to return in a revival of Puccini's "La Fanciulla del West." Mr. Gelb said that since Mr. Kaufmann had made it clear that he does not wish to leave his home in Germany for long stretches of time, Mr. Gelb had offered to "tailor-make" repertoire for him to sing when he is free.
In addition to the title role of "Adriana Lecouvreur," Ms. Netrebko will sing Verdi's Aida. Sonya Yoncheva will star in Tchaikovsky's "Iolanta" and reprise her Desdemona in "Otello," with Stuart Skelton in the title role. Christine Goerke will bring her acclaimed Brünnhilde to the Met for the first time in the "Ring," Plácido Domingo will sing in Puccini's "Gianni Schicchi" and "La Traviata."
Javier Camarena will star in Bizet's "Les Pêcheurs de Perles"; Juan Diego Flórez will sing Alfredo in "La Traviata"; and Michael Fabiano will star in "La Bohème" and Boito's "Mefistofele." The mezzo-soprano Jamie Barton will sing Fricka in the "Ring."
Anita Rachvelishvili, who scored a major success this season as Azucena in Verdi's "Il Trovatore," will sing Amneris to Ms. Netrebko's Aida and the Princess de Bouillon to her Adriana Lecouvreur, as well as Dalila in some performances. The baritone Quinn Kelsey will get two plum Verdi assignments: Giorgio Germont in "La Traviata" and Aida's father, Amonasro.
Mr. Nézet-Séguin said that he had been happy to rearrange his schedule and cancel a number of appearances in Europe to make the directorship and added performances possible.