Legoland and beyond: a laid-back family break in Denmark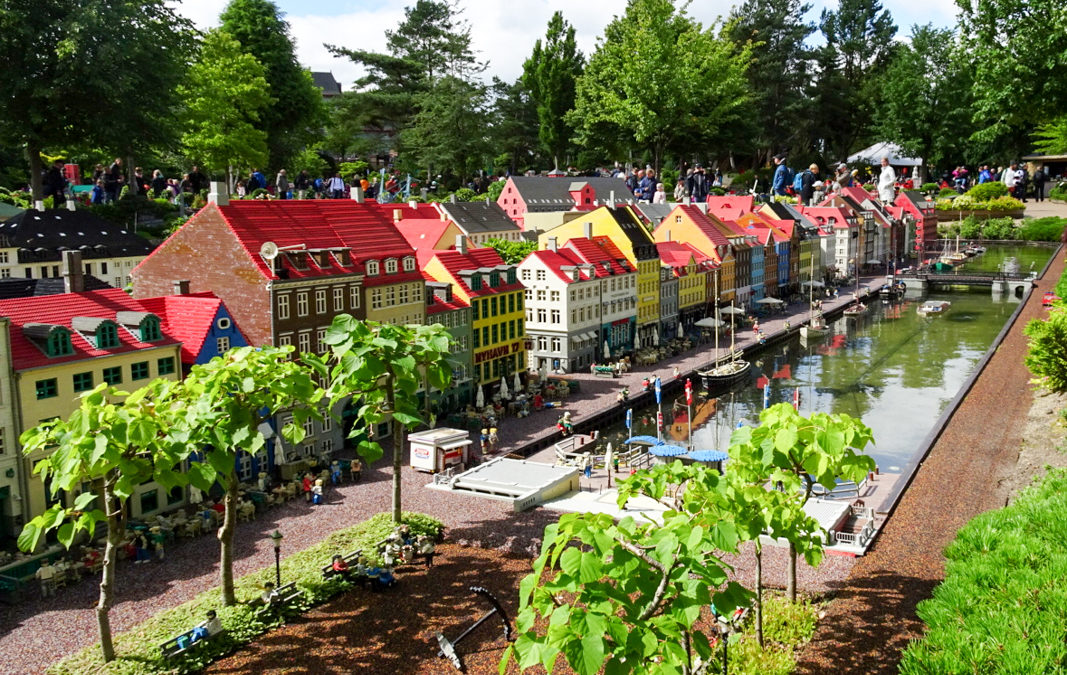 If you asked your child to devise the perfect holiday, what would it look like? Lots of pool time? A chance to play all day?Animal attractions?There are plenty of places that might spring to mind, but a small inland Danish town is probably not among them.
Billund in Jutland, however, has not one but three major draws for families: the world's first Legoland, opened in 1968; Scandinavia's biggest water park, Lalandia; and, since September, the Lego House. On top of that, in a stroke of genius, the town has renamed itself Capital of Children. Much more than a clever slogan, Capital of Children is an organisation set up by the Lego company and the local council, tasked with making Billund the most child-friendly place to live and work, not just in Denmark, but in the world.
In practice, this means local children are invited to planning meetings to give their input on new outdoor spaces, facilities, such as the children's library where kids can clamber over the book shelves, and safer routes through the town. It's about including kids in deciding what kind of society they would like to live in.
For the visitor, the most obvious manifestation of this ambitious project is the Lego House.It's a gleaming white architectural wonder that looks as if a giant has been playing with oversized Lego bricks, and which Sahl-Madsen describes as the Lego family's gift to the Capital of Children. The architecture critics have already praised its brilliant design: the interlocking blocks, brick-like wall tiles and brightly coloured terraces. But it is not only a visual treat. There is so much to do inside the building.
There is a genuine wow factor in the colossal Lego tree (6½ million bricks) that dominates the centre of the indoor 'square', and in the creations dreamed up by Lego super fans – known as "Afols" (adult fans of Lego). But the real thrill for children is having access to 25 million Lego bricks. Friendly staff sporting Lego figure name badges wander the "experience zones", gently steering children towards activities – and keeping an eye on the adults, too; there's no skulking in the corner scrolling your mobile here. You can make flowers for Lego gardens, frogs on lily pads and cars that you race on a track.  Compete in robot games, and even play through lunch: diners build their order in bricks, then watch their meal being 'made' in an on screen animation before it's delivered in a Lego-style box by robots. Even the exhibition on the history of the Lego company had everyone engrossed. Did you know that the original Lego bricks couldn't lock together?
As family trips go, Billund turns out to be a breeze, with queue-free attractions, and easy driving. AtLegoland you can walk straight on to every ride, returning to some for a second go. And then there's Lalandia. This vast entertainment centre – right next door – has somehow slipped under the radar of British tourists. Of the 723,000 visitors to its Aquadome in 2016, less than 2% were from the UK.
To enter the revolving door of Lalandia is to swap the real world for a windowless, Vegas-style mega zone, with painted blue skies, a "street" of cafes and shops, a mini-amphitheatre and a head-spinning number of activities: ice-skating to bowling, crazy golf to climbing and games arcades. Without a doubt the highlight is the Aquadome. You canspent an afternoon splashing around in the four pools and six waterslides, and riding fat tubes on giant inflatables.
In the nearby town Vejle there are 10 museums. The Museum of Cultural History shares space in a former cotton mill with arts studios and start-ups and is the resting place of Haraldskær Woman, a bog body dating from 490BC and discovered in 1835Kolding, half an hour to the south, is another small town with a thriving cultural scene. Its Trapholt design museum is its best-known arts venue.
Billund may be Capital of Children but Jutland could certainly lay claim to being the most kid-friendly place in Europe for holidays.