California. National Parks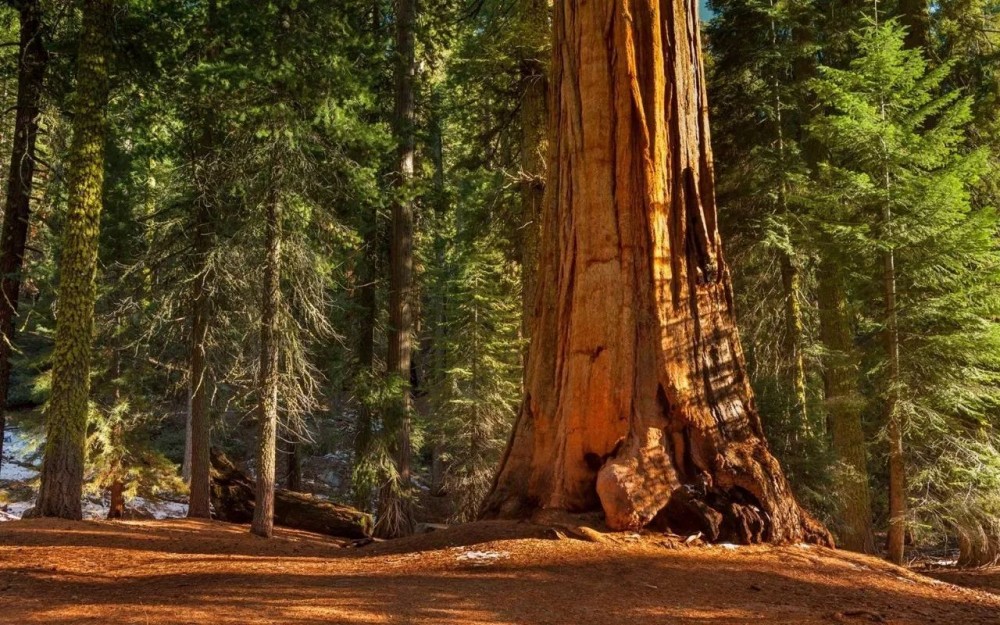 Sequoia and Kings Canyon national parks
California has a lot of parks but you can cross two off your list at once by visiting Sequoia and Kings Canyon, just south-east of Yosemite. They are two distinct parks, but are co-managed and share a border and an entrance fee ($5 a head). Both offer lodges and campsites, but keep in mind that only a very small fraction of these remote and rugged parks are accessible by road. To really see them, you'll need to take a hike.
Sequoia is home to the largest tree in the world, by volume. Redwoods are taller, but giant sequoias win for sheer mass: the General Sherman's trunk has a volume of 1,487 cubic metres and is estimated to weigh over 2,000 tonnes. Sequoia also boasts 4,421m Mount Whitney, the high point of the John Muir Trail, which runs through Sequoia and Kings Canyon on its way up to Yosemite.
Kings Canyon national park protects the headwaters of the south and middle forks of the Kings river and the south fork of the San Joaquin river, two of the most picturesque and pristine rivers in California. The south fork section of Kings river – known as Kings Canyon, one of the deepest in the country, dropping down more than 2,500m – was carved out of solid granite by glaciers during the last ice age.
TOP TIP. The Giant Forest in Sequoia national park is home to five of the 10 largest trees in the world, including the General Sherman. Pay your respects to these 3,500-year old sentinels along the 40 miles of trails that weave through the grove.
Redwood national and state parks
If you've been to Sequoia, you've already seen the largest trees in the world, but the Redwood national and state parks in northern California boast the tallest trees, including 115.7m Hyperion, the world's tallest living tree. The exact location of Hyperion is a closely guarded secret, but standing at the base of any one of these giants is a truly humbling experience.
Giant redwoods once covered more than 5,000 square miles of coastal California, but as much as 96% of all old-growth redwoods were logged between 1850 and 1920, a staggering statistic that becomes even more tragic when you learn that redwoods are practically immortal and can live for thousands of years. Today, nearly half all remaining redwoods are found in these adjoining national and state parks.