A wonderful place to travel all year round: New Hampshire, USA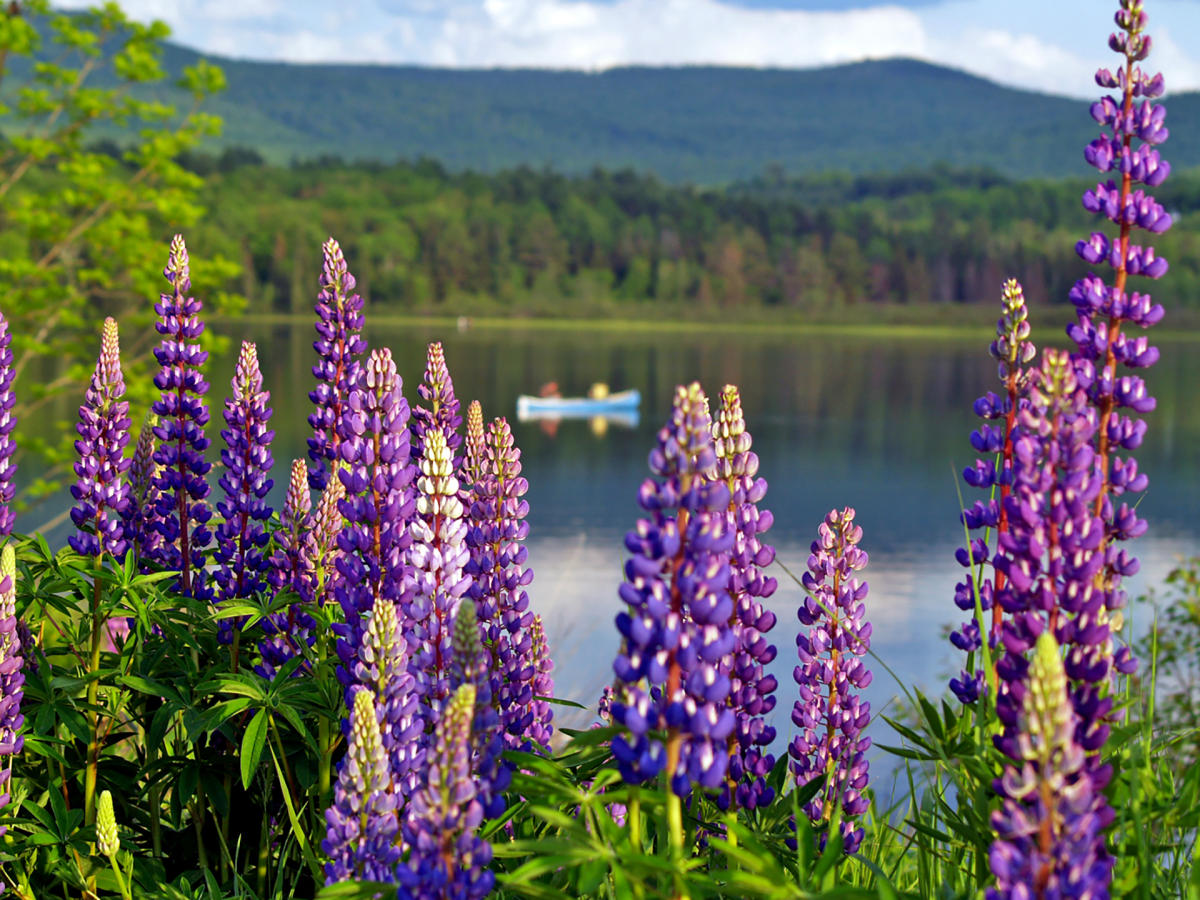 New Hampshire may look small on the map, but its diverse regions offer a variety of destinations and attractions —from historic river valleys to the soaring peaks of the highest mountains in the Northeast.
Roads lined with stone walls lead to quintessential New England villages, miles of scenic forests and parks, inviting lakes, picture-postcard rural landscapes and a wealth of outdoor recreation opportunities.
New Hampshire's precipitous terrain, clear air, and sparkling lakes attract trailblazers, artists, and countless tourists.
The state has New England charm in spades.
The New Hampshire Colony was settled in Portsmouth in 1623, and there are traces of the state's vivid Colonial history everywhere, from living history museums that recreate life as it was on the colony to towns that seem unchanged by time.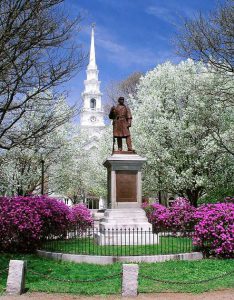 Generations of families travel to vacation spots like North Conway, Lake Winnipesaukee, and Hampton Beach. In the Seacoast and White Mountains, outdoor activities go on winter and summer. It's a vacation land for all tastes.
Dartmouth-Lake Sunapee
This serene region is a place of outdoor activities in all seasons. Lake Sunapee and other lakes provide ample water sports for active vacations.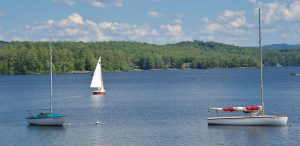 Winter sports enthusiasts travel to Mounts Kearsarge and Sunapee for skiing and snowmobiling. Covered bridge fans find the Cornish-Windsor Bridge a charming attraction. Dartmouth College that attracts top-caliber entertainment for a bit of culture for travelers and vacationers.
Great North Woods Region
The remote wilderness of the Great North Woods welcomes outdoor enthusiasts and nature lovers alike to enjoy the peace and tranquility of the region.
Experience the unspoiled landscape in the Great North Woods Region, New Hampshire's northernmost tip. Stretching up to the Canadian border, the Great North Woods is a nature lover's paradise with 97 percent of the land covered in forest.
The region has some of the greatest areas to view wildlife in its natural habitat. Travel along Moose Alley for the best chance to encounter a moose.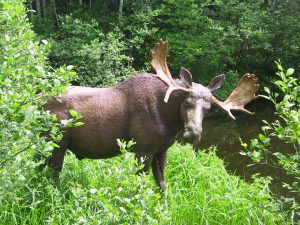 Fish the Connecticut River for great trout and salmon or visit Lake Umbagog to see where bald eagles nest.
You may spot a mink, otter, muskrat or beaver in the lakes or rivers, while black bears, bobcats, and white-tailed deer inhabit the uplands.
The Great North Woods is home to Ride the Wilds, the Northeast's largest interconnected ATV trail system with over 1,000 miles to explore. Revel in the undeveloped land with easy access points and breathtaking views. A stop in the Great North Woods region isn't complete without taking a photo at the 45th Parallel Signs. The signs mark the halfway point between the North Pole and the Equator, and reside in the towns of Stewartstown and Clarksville.
Lakes Region
The queen of New Hampshire's Lakes vacation region is beautiful Lake Winnipesaukee, a year-round attraction of beaches and water sport activities.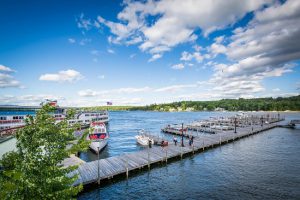 Other grand lakes are Big Squam Lake and Little Squam Lake. The town of Wolfeboro is rustic and homey, and popular for families with children who travel there yearly. Other lakeside towns are Moultonborough and Meredith, where vacationers can rest, walk, dine, and enjoy the local attractions.
Merrimack Valley Region
Manchester, a thriving mill town a century ago, is enjoying a revival as a vacation destination, fueled by attractions like performing arts and museums. Entertainment activities are always happening at the Verizon Arena. The Palace Theater presents Broadway shows and live concerts. Concord has the Christa McAuliffe Planetarium, which attracts travelers with children. Canterbury Shaker Village is a living history attraction with costumed interpreters.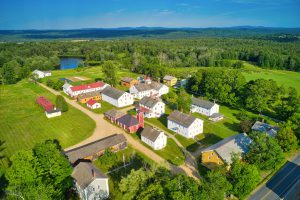 Monadnock Region
This region takes its name from Mount Monadnock, sometimes called the most-climbed mountain in the world, frequented by hundreds of travelers and vacationers a year. The mountain has 40 miles of trails; from the top, hikers can see all New England states. For children and families, Friendly Farm in Dublin and Stonewall Farm in Keene are great attractions that offer fun activities for kids, like visiting farm animals and taking hay rides.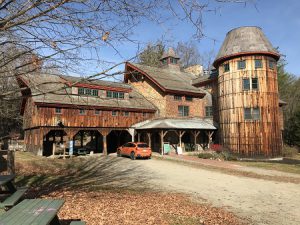 Seacoast Region
New Hampshire's slice of Atlantic Ocean waterfront is packed with fun, beauty, and history for travelers and vacationers. Hampton Beach is a family beach with activities and attractions for everyone.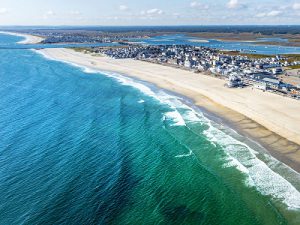 Portsmouth is a mellow place of cobblestoned streets and Prescott Park, wonderful for families and children. One major attraction, Strawbery Banke Museum, is an immersion into history.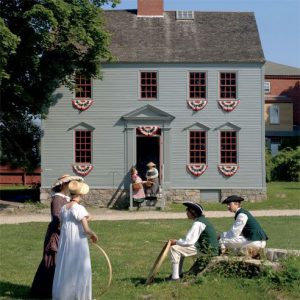 White Mountains Region
The White Mountains offer great skiing and other year-round outdoor activities for great vacations. The region has 18 family attractions, including the Mount Washington Cog Railway, Conway Scenic Railroad, and the glacial Polar Caves.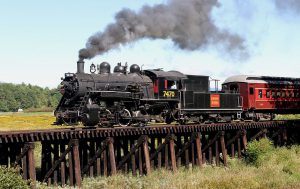 Santa's Village, and Story Land attract young kids. Travel the spectacular Kancamagus Highway between Lincoln and Conway. North Conway has fun outlet shopping.
By Alex Arlander | ENC News