Roxboro family shares miracle, challenges after birth of quads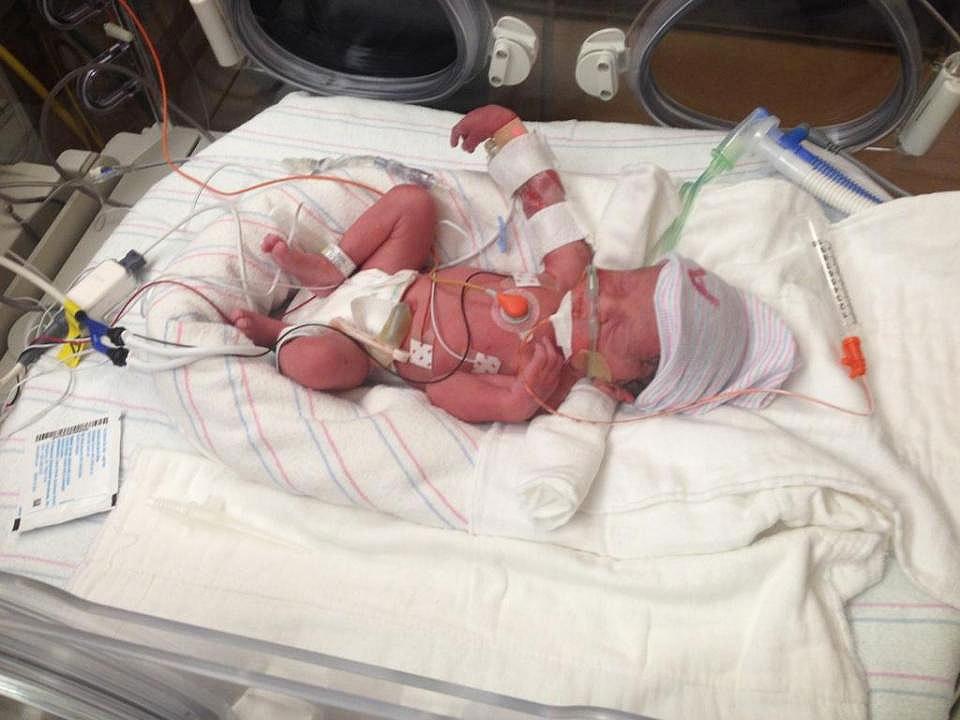 In Durham, N.C., USA, a young Roxboro couple is eager to get back home from the hospital with their four new babies. The quadruplets, born 15 weeks premature on April 26, were conceived naturally, beating odds that average 1 in 729,000.
When Devin and Katlyn Edwards learned they would have four babies, they were shocked. Katlyn said, "I began crying."
"I turned about 10 shades of red and didn't say anything for about 10 minutes," Devin said.
"And then it started, the whole, "What do we do with four babies?'" Katlyn joked.
Their doctor referred them to Duke Hospital's High Risk Pregnancy Clinic for prenatal care.
The couple knew it would involve an early C-section delivery. The babies, Christian, Elise, Colton and Marshall, were each born weighing about 1.5 pounds.
Christian had a serious complication, fluid on the brain which required surgery with a shunt.
"Yeah, a lot of people have them. No need to be very much upset. We hope everything will be all right," Devin Edwards said.
Family and church friends have offered help with meals and other needs, both material and financial.
The babies are doing well, slowly gaining weight and beginning to show their personalities – especially Elsie.
"This one is the feistiest one," Katlyn Edwards said. "Like, she wants attention. Christian, he is very laid back. Just happy all the time. All of the boys are very laid back."
For the last 16 weeks, the couple could only see their babies in a Duke nursery. Barring complications, the family expects to return home within the next few weeks.
The couple says they have received a lot of attention on social media and were receiving about 20 Facebook friend requests a day. The community interest led the Edwards to start a page called "Forty Fingers and Forty Toes."
Katlyn and Devin Edwards were offered the choice of selective reduction — the choice to terminate one or more of the fetuses to improve the odds of survival of the rest — but they choose to keep all.