Unforgettable glorious Genoa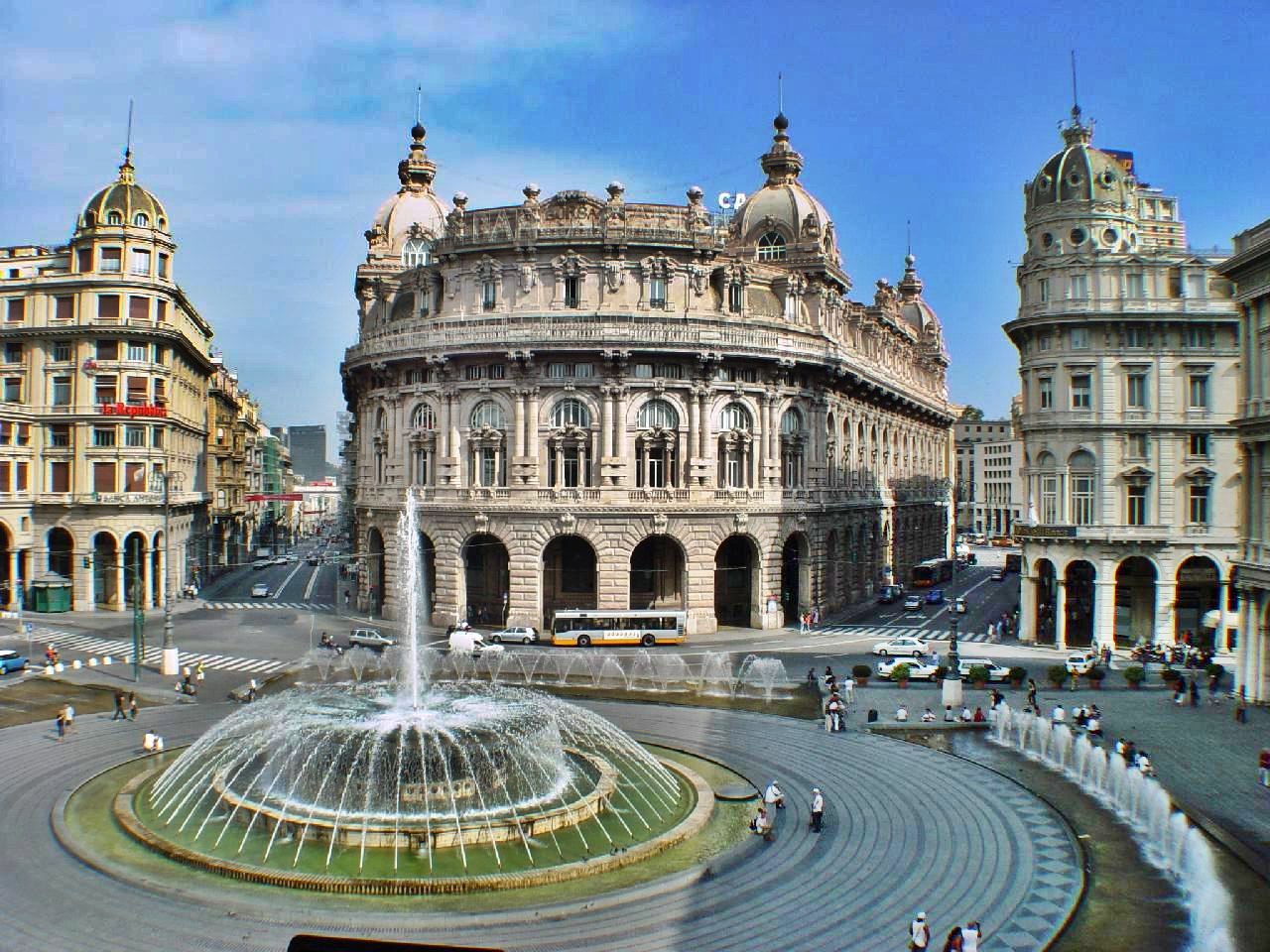 Genoa, the gem of Italy, is the sixth-largest city in Italy.  In medieval times, Genoa was one of the world's greatest trading powers. The legacy of that wealth can still be seen in the city gates, fine palazzi and austere churches with lavish interiors. It's a city on a human scale.
Old port and cathedral
Genoa's history and fortunes started at its Porto Antico, active since the fifth century BC. Today, following Renzo Piano's renovations, the waterfront houses the aquarium (with Piano's Biosphere), several museums, an open-air pool and myriad restaurants and bars. Notice Palazzo San Giorgio, on Piazza Caricamento: built in 1260, it later became a jail (famous prisoner: Marco Polo) and in the early 1400s housed the world's first bank – Christopher Columbus was an account holder. Turn inland to Genoa's pretty white-and-grey-striped cathedral. Walk on past the cathedral to 12th-century Porta Soprana gate: just beyond it is the site of Christopher Columbus's house, reconstructed in the 18th century.
Via Garibaldi
Get an idea of Genoa's renaissance heyday on Unesco-listed Via Garibaldi. One of the first examples of urban planning, it is lined with palaces of aristocratic families grown rich on trade and finance. Many are now, appropriately, banks; others are museums and art galleries. The earliest and one of the most interesting is Palazzo della Meridiana at its western end, with frescoes of the labours of Hercules on its outer walls, along with the sundial that gives it its name. There are regular art exhibitions (the next is the late 19th-century Macchiaioli painters, 14 September-9 December) and monthly guided tours of its opulent interior, with mosaic floors, intricate mouldings and astonishing ceiling frescos by Luca Cambiasi depicting Ulysses' return to Ithaca.
Escape to the seaside
On a warm evening, head to the former fishermen's quarter of Boccadasse. For us, summer means sitting on the beach with friends at sunset, with a glass of juice and a cone of fritto misto (fried seafood) from Mario Migone's fish bar on Via Aurora. Mario is the last active fishermen living in Boccadasse, and takes tourists out for fishing days, or night-time anchovy hunts. The famous Boca Juniors football club in Buenos Aires was founded by Genoese immigrants and named after Boccadasse. Walk on round the coast to Capo Santa Chiara, and down lots of steps below Via Flavia to Bagni di Santa Chiara, a bar on stilts over the rocky beach. Its tiny beach huts make it popular with families, and there's sunset beach yoga, but after dark a younger crowd come for music and dances till midnight.