The Royal Ballet's Elizabeth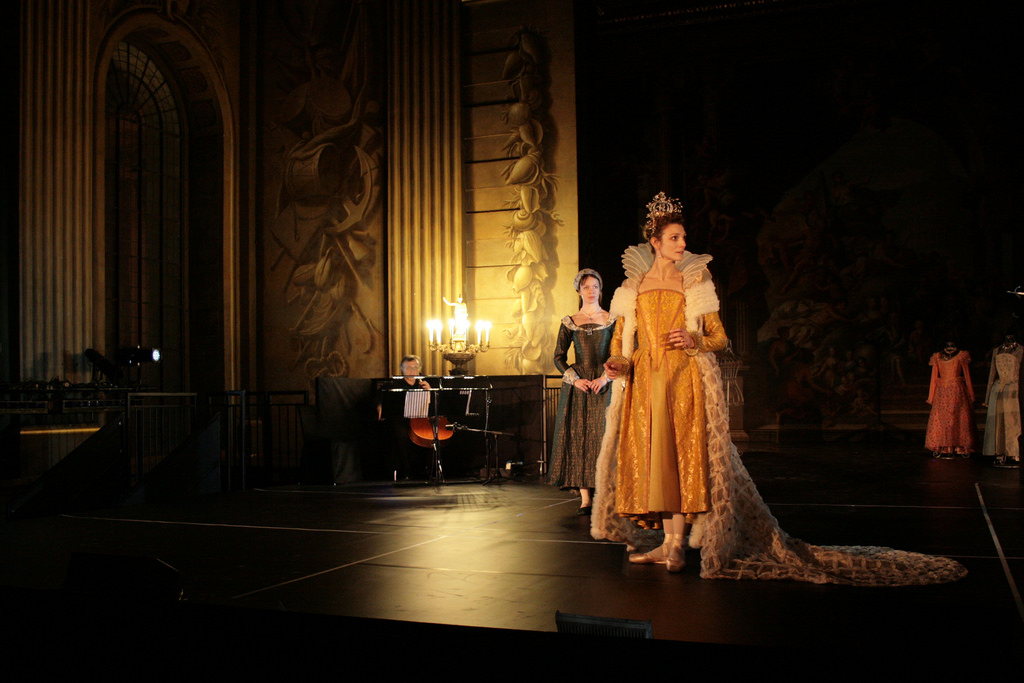 The Royal Ballet's Elizabeth has a magnificent central performance. Zenaida Yanowsky is superb as the Tudor queen in Will Tuckett's dance drama, which blends Elizabethan text, new music and dance. She adds real depth and complexity to a work.
Yanowsky, who retired as a principal with The Royal Ballet last year, returns as a guest artist to her created role. Elizabeth was first performed in the spectacular surroundings of the Old Royal Naval College in Greenwich in 2013, with further studio performances at the Royal Opera House. This revival puts it on the Barbican Centre's large main stage, where Yanowsky's commanding presence and delicately textured dancing carry the day.
Co-directed by Will Tuckett and librettist Alasdair Middleton, Elizabeth uses a small cast to depict and comment on its heroine. Cellist Raphael Wallfisch plays Martin Yates' score, with singing from baritone Julien Van Mellaerts. Samantha Bond, Sonya Cullingford and Katie Deacon act as narrators and supporting characters, while Yury Yanowsky plays each of Elizabeth's suitors in turn. The dancing tends to illustrate the speech, which in turn reports incidents rather than enacting them. It's an arm's-length approach, though Elizabeth is given longer solos, more space to create an independent character.
Originally lit by Paule Constable, the production is both spare and sumptuous. Fay Fullerton's costumes are gorgeous, with stylised outfits for the speakers, stripes for the suitors, and gilded, embroidered dresses for Elizabeth. The casting is de luxe, with Samantha Bond in rich voice for snatches of Shakespeare and other poets.