The unique beauty of San Francisco, where the past peacefully coexists with the modern

San Francisco amazes visitors with its unique and inexpressible beauty from the very first sight.
San Francisco is a wonderful place where you can see how the historical past with its cozy two-storied cottages peacefully coexists with modern high-rise buildings made of glass and concrete.
Sightseeing the Icons
San Francisco is a place of landmarks. Its countless beautiful sights add to the city's allure.
The Golden Gate Bridge is one of them. Crossing the famous suspension bridge, which spans San Francisco Bay, by bike, car or on foot is an unforgettable experience.

Take a ferry to Alcatraz Island to enjoy the views of the city from the bay.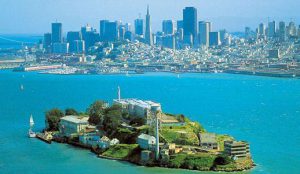 Marvel at the winding, hillside Lombard Street lined with flower gardens.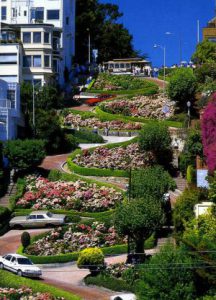 Have a picnic in Alma Square facing the colorful Victorian houses known as the "Painted Ladies."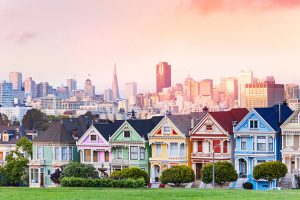 The best way to see it all is by climbing aboard one of the cable cars serving California Street, Chinatown, Nob and Russian hills, and Ghirardelli Square near Fisherman's Wharf.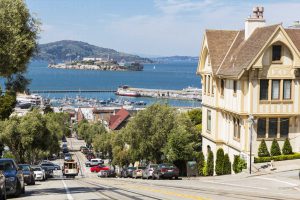 You'll find public art throughout San Francisco. In the Mission District, visit Balmy Alley with its colorful murals depicting city history.
At the intersection of Broadway and Columbus Avenue in North Beach, "The Language of Birds," 23 "flying" books with words and phrases that "fell" to the street, tells of the area's literary history.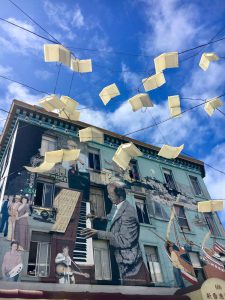 The Bay Bridge, connecting San Francisco with Oakland and the East Bay, has the "Bay Lights," offering an enchanting view from the Embarcadero, or the eastern portion of the waterfront.

You'll find interesting rotating art installations around the city in places like Patricia's Green in Hayes Valley.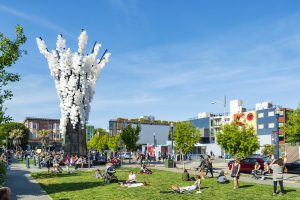 Waterfront Fun at the Embarcadero
The Monterey Bay Aquarium is widely considered to be one of the best in the world.
Its exhibits reflect the aquarium's mission to research and educate the public about the biodiversity of Monterey Bay and the California coast.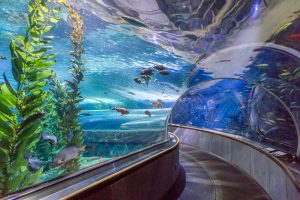 Favorites features include the 28-foot-high Kelp Forest exhibit, with its sleek leopard sharks, anchovies, and other fish; the playful and cute sea otters; and the spectacular Open Sea exhibit—the aquarium's largest with an amazing 1.2-million-gallon tank—that features denizens of the deeper waters of outer Monterey Bay.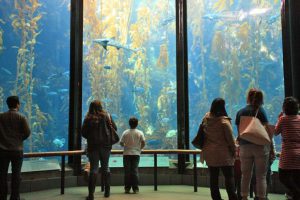 You'll see here the giant bluefin tuna, huge schools of anchovies, sea turtles, hammerhead sharks, and more.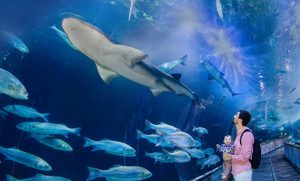 Be sure also to visit Golden Gate Park to enjoy the serenity and tranquility of the nature of this unique land.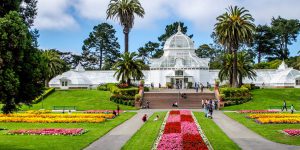 And of course, don't miss to admire the beauty of the Japanese Tea Garden.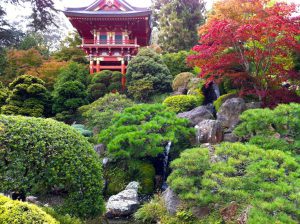 The charm of San Francisco, the pearl of California, will forever remain in your memory