A wealth of beautiful landscapes of Chile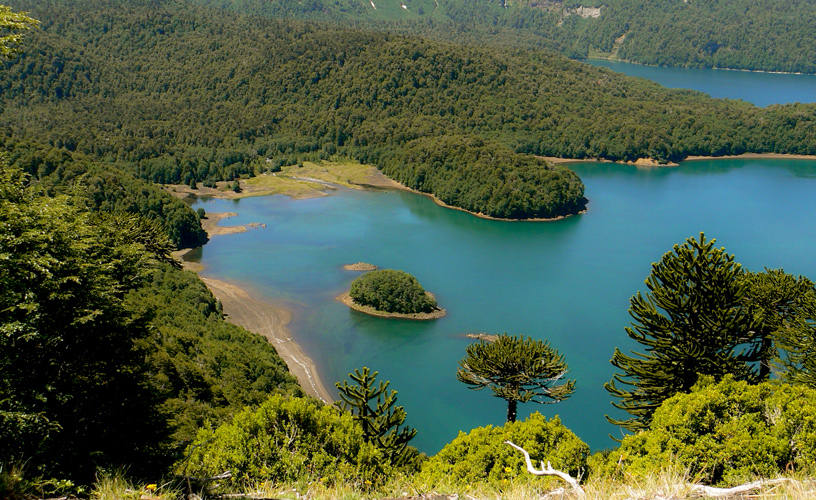 Chile has a wealth of beautiful landscapes beyond the iconic regions of Patagonia and Atacama. Visit its wilderness areas featuring peaks, beaches, hot springs and indigenous villages
Conguillío national park
With a vast forest of ancient araucaria (monkey puzzle) trees, Conguillío national park is one of the last places on earth that looks as it did when dinosaurs roamed the planet. Conguillío's living fossils date to the mesozoic age. These umbrella-like evergreens jut out from the Andean foothills in all directions, creating a surreal terrain befitting of a long-lost era. The park's true showstopper, however, is the 3,000-metre Llaima volcano, a conical peak whose last major eruption in 2009 left behind a stark, lava-scarred landscape.
Pucón
The forested hills that surround the lakeside resort of Pucón are home to more than a dozen geothermal baths where you can rest weary bones in 40°C waters, often within sight of the smoking Villarrica volcano. The best of the bunch is the stylish Termas Geométricas, where wooden boardwalks lead through a fern-covered canyon to 17 slate-bottomed pools. This sprawling complex boasts cascading waterfalls and a rushing cool-water river at its core.
Caleta Cóndor beach
Chile boasts a staggering 4,270km of coastline, yet has precious few beaches worthy of a transatlantic journey. Caleta Cóndor is an exception. This bone-white beach is hidden in an indigenous reserve of the Huilliche community who, with the help of the World Wildlife Fund, have been developing tourism infrastructure along a spectacular stretch of Pacific coastline. Tourism is still nascent here and homestays are the only real alternative to camping. Each February the area plays host to one of the world's most remote arts festivals, Festival Nomade, which draws free-thinkers from near and far.