Beautiful Homes Solving the Problems of Modern Design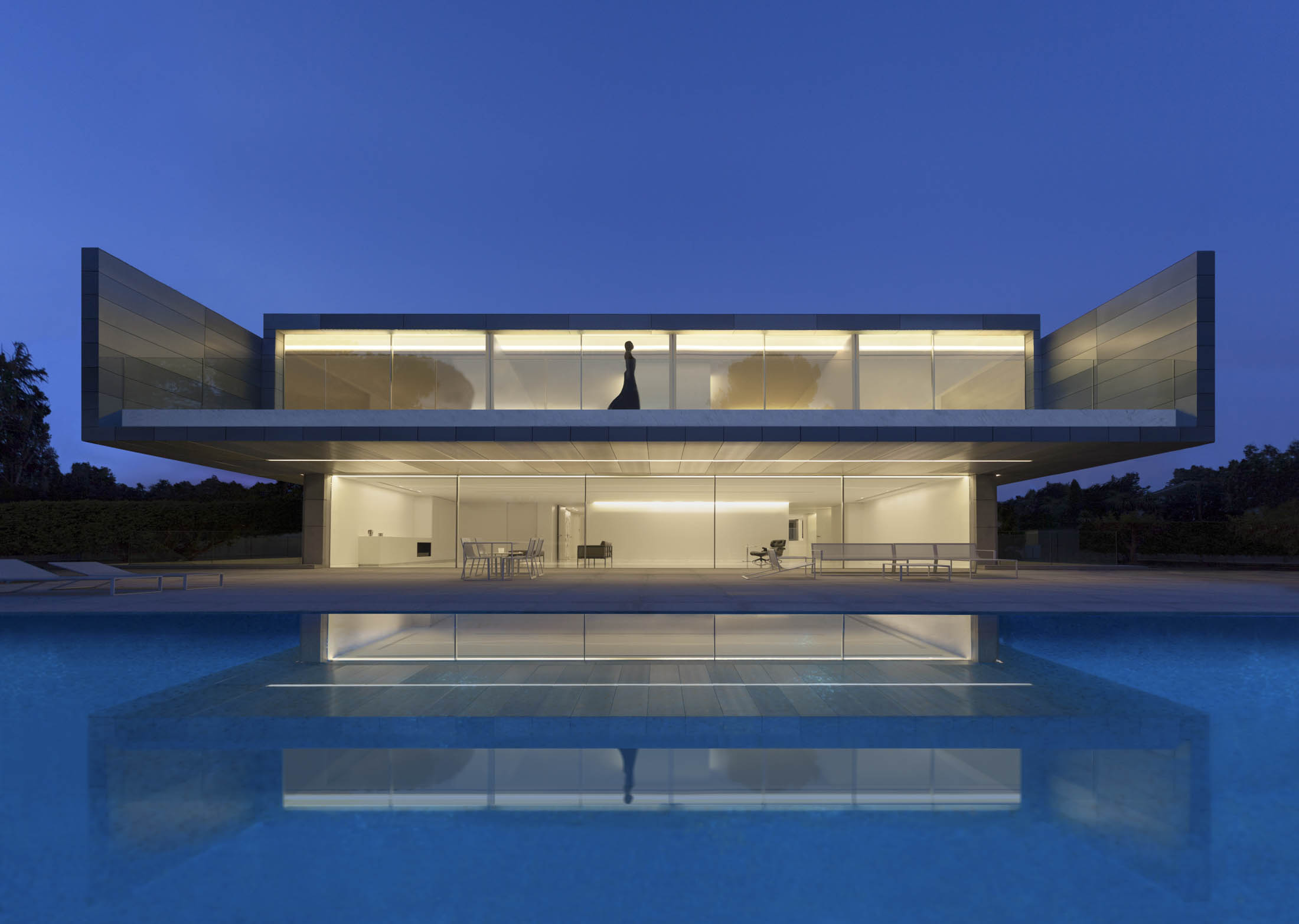 Spanish designer Fran Silvestre is making some of the best houses in the world by not giving up on simplicity.
Silvestre and Alfaro Hofmann have pioneered a holistic approach to architecture, unifying everything from the roof line to the door handles to create an almost perfect whole.
Silvestre and his team are at the forefront of a phenomenon that's slowly gaining traction around the world: the integration of interior and exterior design. Though, the concept itself is as old as architecture. The principle of relating the interior to the exterior was most clearly articulated with modernism. But by the 1970s, that philosophy had fallen from favour.
Now, as a certain subset of global buyers has begun to embrace minimalism, the phenomenon is back. We first saw the change in hotel rooms and public spaces, which introduced people to the notion that clean lines and simplicity could also be comfortable. Designers have begun to bring that ultramodern look into living spaces.
Silvestre's boxy, modern aesthetic may look familiar at first. Glassy white houses are nothing new, nor are white walls, clean lines, expansive views, or kitchens that don't appear to be designed for human use. But Silvestre, through his partnership with Alfaro Hofmann, has managed to create homes with shapes and layouts that are truly novel. They are taking the idea of a country home to new heights.
Some of Silvestre's best designs are born out of necessity rather than whimsy. Take the Balint House, a sinuous, two-story home with a curved roof in Bétera, a suburb of Valencia. The zoning allowed for a structure was 300 square meters (3,229 square feet). But the owner wanted a house with 1,000 square meters. After studying the language of the regulations, Silvestre discovered that the attic and basement wouldn't count toward the overall square footage. The resultant design looks like a spaceship, with a dramatic curved roof, a large basement filled with natural light, and an open core illuminated by skylights. And it's almost three times as large as it appears.
With only a few exceptions, Silvestre's houses are built for a Mediterranean climate and provide a total integration of indoor and outdoor spaces to maximize usability. Entire sides of buildings slide open onto lawns, and second-floor terraces that run the length of a house are large enough to function as de facto extra living rooms.
His houses cost about €1,000 per square meter, or $104 a square foot, to build. A 5,000-square-foot house replete with Silvestre's high-end finishes would run $520,000, not including the price of the land. 'Americans are surprised, because to make a project in Spain is supercheap,' he says.
His goal, he says, is to improve the quality of his clients' everyday life. It's so vital that we can be quiet and relaxed, without anything to disturb us.'