The Green School way helps redefine what happiness means and what wellbeing looks like in the modern world.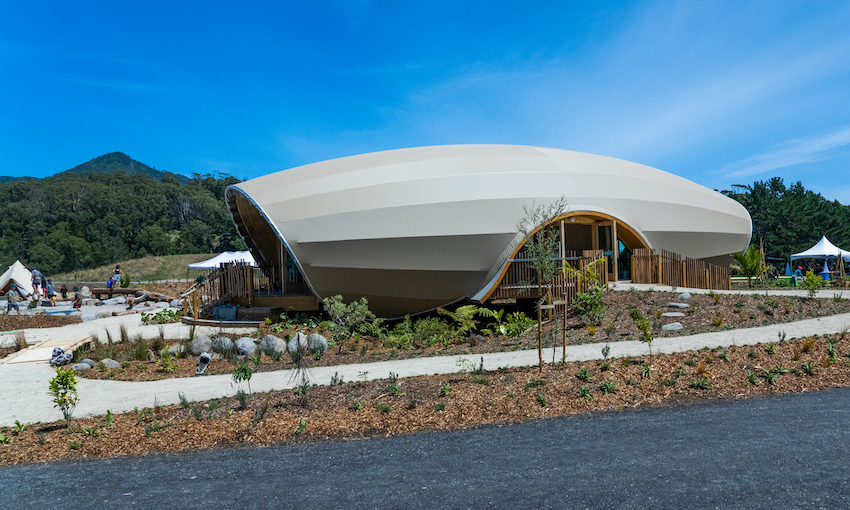 Green School New Zealand, New Plymouth.
Rachel and Michael Perrett saw their three children "come alive" after sending them to the Green School in Bali. The open design of the private international school – built from bamboo and set in lush surroundings – emphasises nature-based learning and sustainability. "Before, it was like they had blinkers on," says Rachel. "Since starting at the Green School, they have remembered their wonderment for the world."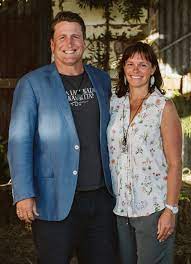 Calm interiors help with creative thinking
The couple were so impressed that they set out to build their own version in their native New Zealand, in the majestic foothills of Mount Taranaki on the North Island. It opened in 2020 on a sprawling plot of former farmland. Here, three futuristic classroom pods – or waka – form the heart of the campus, surrounded by gardens and greenhouses, with the Oakura river flowing through the grounds.
Creativity is fostered through the site's design. "We didn't want a school with long hallways and rectangular rooms. It had to be inspired by nature in a New Zealand context." says Chris Edwards, CEO of the Green School New Zealand.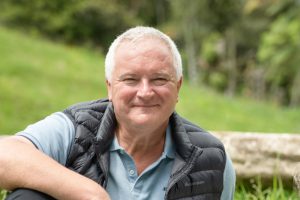 It is a complete recalibration of what you might expect from a campus, says Edwards, who has dedicated his career to working in schools. "The straight lines and the rows of desks are gone. The curves and undulating shapes are a reflection of the landscape but also young people's minds."
The three waka (which take their name from the Maori word for canoe) perch on the land like airships, ready for voyages of discovery. Around them, unfenced wilderness stretches as far as the eye can see. The campus is planted with thousands of native plants – part of a rewilding process – and there is a dedicated tropical greenhouse where children learn about permaculture. It certainly does not look like an average school.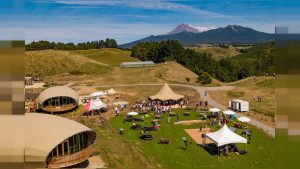 Green School children don't need screens
"It is obvious to everyone who comes here that someone took the time to create something a little bit extraordinary," says Glenn Brebner, managing director of Boon, the architectural practice behind Green School NZ. "And that gives the children a sense of pride."
Just like its predecessor in Bali, the Green School here adheres closely to sustainability. As most building was done off-site, only six skips were needed during construction, a level of waste practically unheard of, says Brebner. Upcycled materials are ubiquitous, from shipping containers transformed into administration offices to the roof lining, made using coffee bean sacks sourced from nearby roasters.
The waka are insulated and have an underfloor heating system to keep them at a constant temperature, minimising their energy demand. Concrete, which comes with a significant environmental footprint, is almost entirely absent. The carpets, produced by a company called EcoSoft, are made from post-consumer plastic bottles.
Learning with and from nature
There is a definite "wow factor" when children enter a classroom, says Rachel Perrett. "That feeling opens their hearts and minds where they are able to let learning happen in a happy place." She observes that when they leave the classroom for a break, there is "a low, pleasant hum" rather than the usual shrill screams.
It's a place for the brave, the bold and the timid. The doers, the makers, the dreamers and the old school academics. Green School New Zealand has attracted an inspiring variety of local, national and international students and families to its Ōākura pastures, who are set to be the pioneers of its 21st century way of learning.
The students experience there the holistic, natural learning environment the Green School team and its partners have worked hard to create over the past year.
The teaching faculty ensured a teacher to student ratio of approximately 1:5 for the first two terms of 2020, and is supposed to be no more than 1:10 thereafter.
The students' interests and skills range from the outdoors and animals, to literature, acting and science.
With a learning programme that upholds the necessary components of the New Zealand curriculum, the remainder of students' learning differ greatly from traditional education and are based on four key points: relationships, experiential learning, action-based education and developing a local to global mindset.
Everything a student learns will be based on their hopes, interests and prior experiences.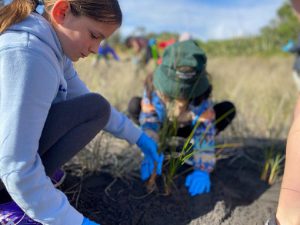 As part of this, one day of every week learners will focus on a personal passion project. Guided by a teacher, the student will be able to explore something in-depth that really fires them up and apply that to their learning programme by weaving in traditional subjects.
Assessment will be co-constructed, meaning student and teacher will come together at the start of the year to decide upon the levels that are appropriate for the student to strive towards. There will be no "one size fits all" testing to determine a student's fate.
Oxford-educated Edwards has come to Green School from Singapore, where he was head of the United World College of South East Asia – the largest international school in the world with more than 5,000 students.
"The reason for moving from such a large school to Green School is simple – I see the possibility of transcendence here. The Green School way will allow us to redefine what happiness means, what success is, and what wellbeing looks like in the modern world. That applies to the individual, the community and on a global level."
Edwards rejects any stereotype implying Green School is simply there to produce "green leaders", stating it is more about developing the values and dispositions of a student so they can apply them to whatever career they choose.
"They might decide to become a doctor, a homemaker, a musician, a whole host of things, but the behaviours they model through whatever they end up doing, will go on to influence those around them, in a positive way."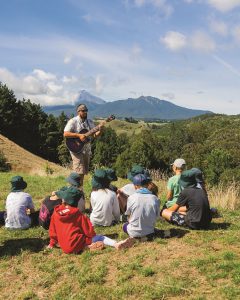 Parents, whose children study at Green School NZ, are happy to see the school brings a whole new, refreshing, creative experience to learning. They say that being educated about sustainability, the environment, entrepreneurship, being a part of the Green School community and to learn more about the Māori culture and local Taranaki environment is very attractive for them
Perhaps one aspect of Green School that has been turning the most heads worldwide is the construction of its buildings, due to the architectural components and technology used.
From the beginning, the build has challenged traditional practices through its desire to use local, sustainable products and unique shapes in order to inspire learners.
Set on a 150-acre former dairy farm on Koru Rd, the landscape, mountain view and sight and sounds of the Ōākura River have provided a picturesque canvas for the school.
Michael Perrett, a co-founder of Green School NZ says they have been extremely conscious to ensure structures and areas have been created on campus that will suit all walks of life.
Their inspiration, he says, comes from knowing children will be able to look up, look around, and realise that someone cared enough to build beauty and inspiration into the school campus.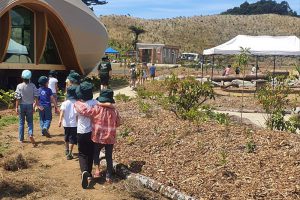 More than 28,000 native plants have been planted on-site, with a further 10,000 waiting in the nursery to be planted, while hundreds of fruit trees and orchards are dotted around the campus to create an interactive space for students and visitors to enjoy.
The development of Green School is certainly putting the spotlight on Taranaki as well.
Recent studies have shown its potential to not only have significant economic impact on the region through areas such as architectural tourism and increased employment opportunities, but socially through its attraction of highly skilled parents and caregivers who will be applying their skills here in Taranaki. Despite being a private school, it also plans to welcome schools and community members in, to experience life and learning on campus.
Green School New Zealand founders and its CEO Chris Edwards say the journey to get Green School up and running has been extremely challenging, but they know the rewards will far outweigh any walls they have come up against so far.
When one does something that is different from the norm, that challenges the status quo, there are always going to be barriers.
Green School founders, its CEO and the teaching faculty say they are lucky that the passion and purpose of the global team working on this project has carried them through, and they are now in a place where they can go forward and implement this wonderful way of learning for the benefit of children and the regenerative future of their community, region and the planet.