The inimitable beauty of Chicago, Illinois, the US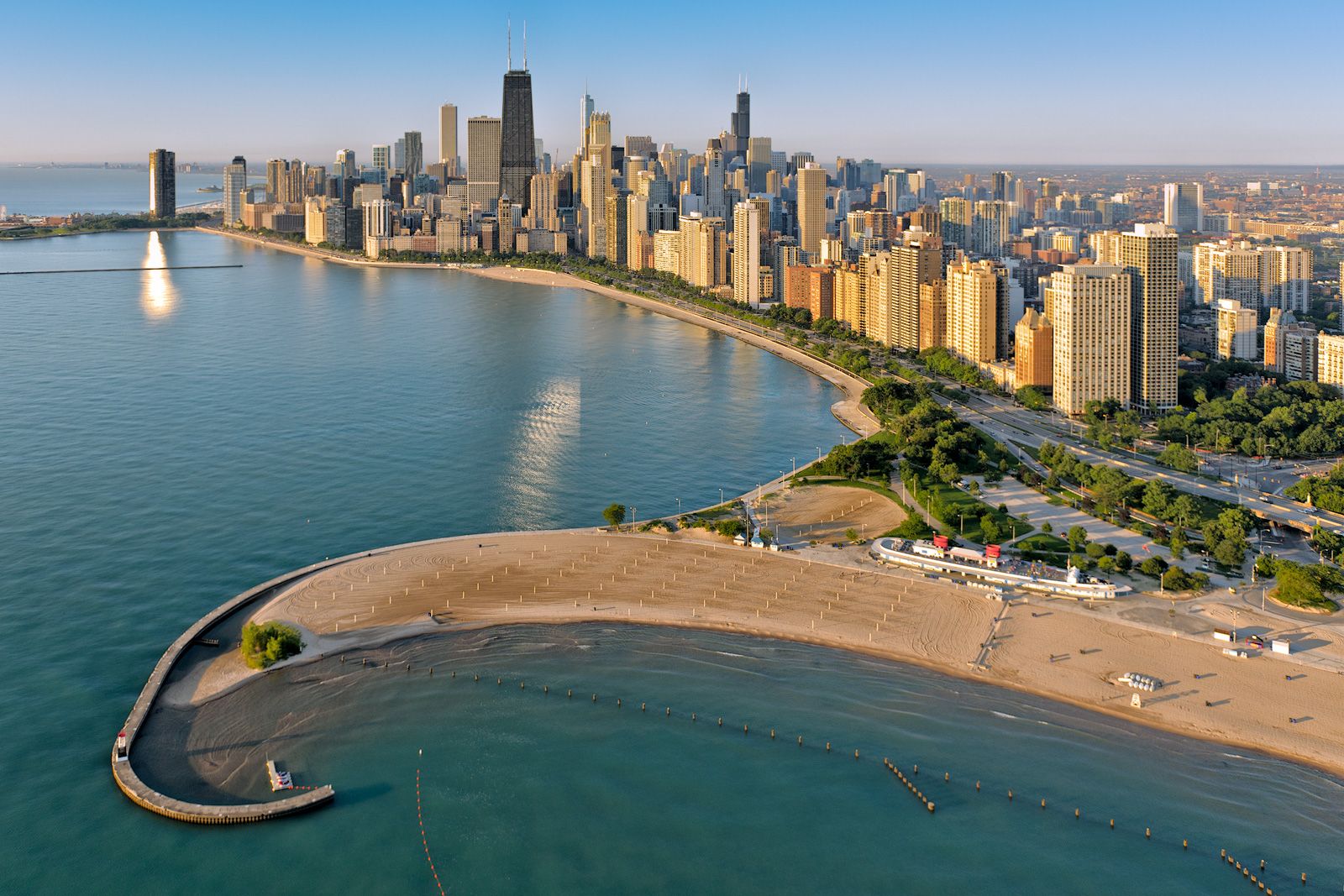 Today, Chicago is the third-largest hub in the U.S. The Midwestern metropolis on the banks of Lake Michigan. was named the best city in the world for 2018.
Chicago is known as the Third Coast because of its relation to Lake Michigan. A compass is hardly ever needed there because any Chicagoan can always point you East.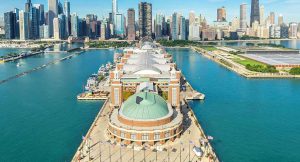 Start exploring the unique beauty of Chicago at sunrise on Oak Street Beach. It's the perfect spot to admire the grandeur of the skyline before heading into the urban bustle.
Willis Tower (formerly the Sears Tower) needs no introduction. Step out onto the glass floor, if you dare, and look 103 stories (1,353 feet) down at moving toy cars and microscopic people.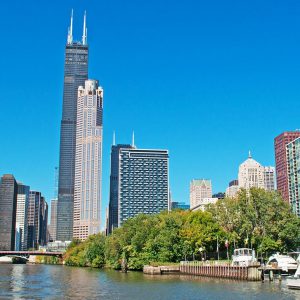 Running along Lake Michigan, the Lincoln Park neighborhood is a retreat just north of the downtown area. Lincoln Park itself is both scenic and peaceful, with Chicago's beautiful skyline as the backdrop. It also houses one of the oldest zoos in the U.S. in the middle of the park, with free public access.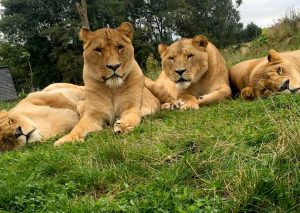 Another must-see in Chicago lies in Millennium Park. Go for a walk or simply relax and watch how the crowds flow in and out of this urban oasis.
And, of course, no visit to Chicago is complete without a stop by Cloud Gate, otherwise affectionately known as "The Bean," by famous sculptor Anish Kapoor.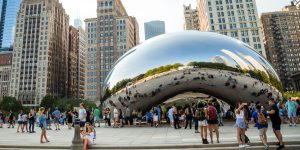 If admiring this world-famous sculpture you will crave more art, head over to the Cultural Center directly across the street for a range of diverse and engaging exhibitions, performances, and events. Best of all — it's free!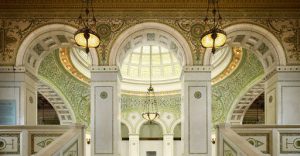 The best times to visit Chicago are April through May and between September and October, when the temperatures are warm, and a variety of festivals take place.
Summer is also good. It marks Chicago's peak of the tourist and festival season, when travelers are flocking there from around the country hoping to take advantage of the warm weather and abundant activities.
Welcome to Chicago.