Holidays in Lille, France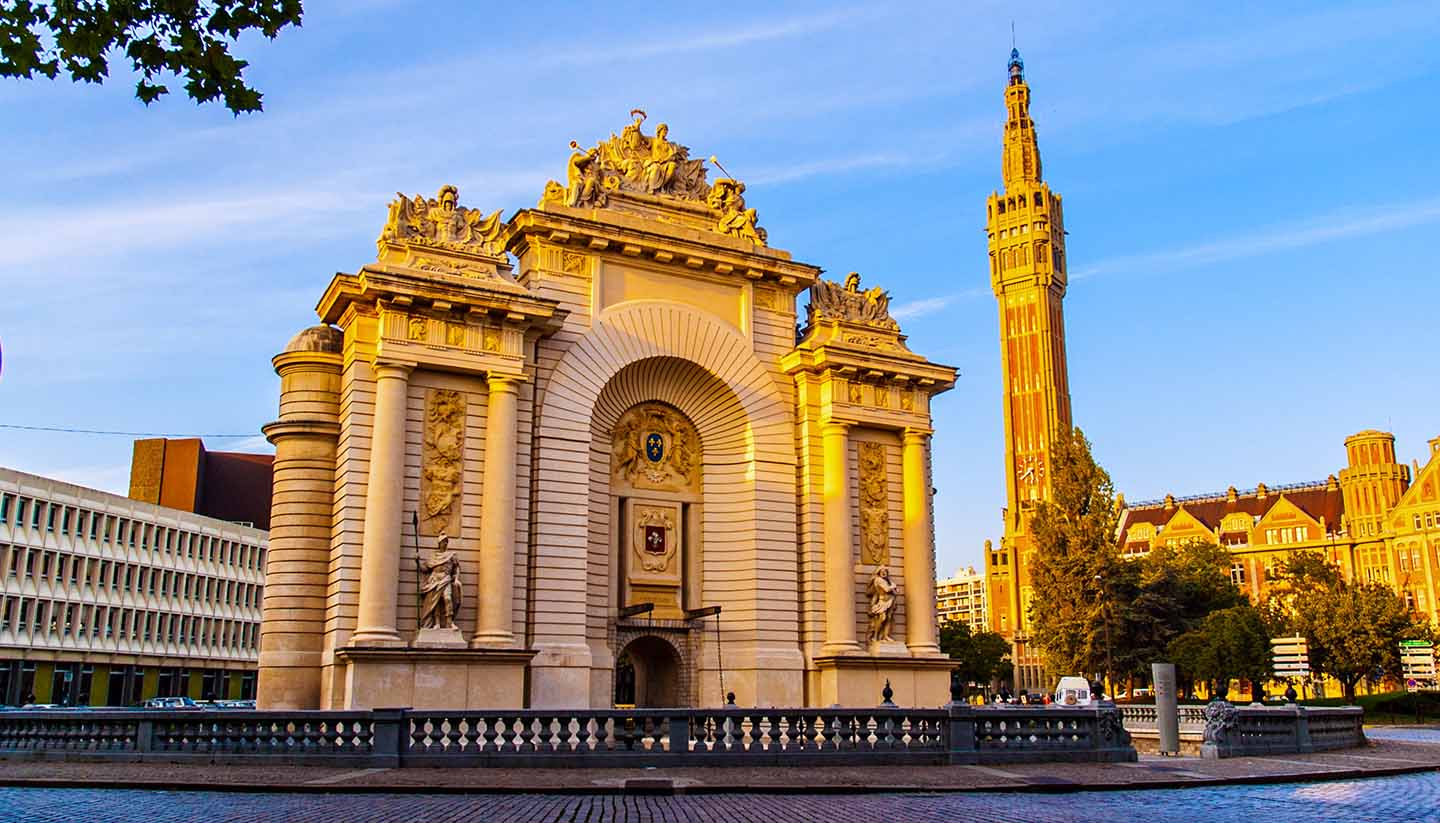 Lille and its neighbour Roubaix have been reinvented as cultural hubs.
Book browsing
Smack in the middle of Lille's main square, La Vieille Bourse is its former stock exchange, probably the most beautiful building in the city, dating from 1652. Walk into the open courtyard to discover book stalls, chess players, street musicians and, on summer Sunday evenings, tango dancing. There are eight permanent bouquinistes, booksellers who since 1982 display thousands of rare tomes, cinema posters, prints and maps, plus bandes déssinées, comics from vintage English-language Marvel and DC to Tintin and Mickey Mouse. We may be in the age of Kindle but in Lille, print culture is alive and well. Afterwards, enjoy a chocolat chaud and signature gaufre pastry at Meert's 17th-century tearoom and pâtisserie.
The Musée d'Histoire Naturelle
The Musée d'Histoire Naturelle is perfect for family visits away from the crowds. Housed in a grand 1822 building, it is one of France's most important natural history museums. Apart from giant skeletons of elephants and whales, there are thousands of stuffed animals and birds, strange living insect installations and a geological wing with scary dinosaurs. During the Lille 3000 festival, it will host a show on Mexican folk art. Right outside is Parc Jean-Baptiste Lebas, perfect for a picnic in summer. The park is a typical example of how Lille has changed, as this green space with modern sculptures and flower gardens used to be an ugly car park.
Les Maisons Folie Moulins
Les Maisons Folie Moulins, founded in 2009 in a 19th-century red-brick brewery, is a thriving creative centre for street art, photography, dance and music. It is also the site of Micro-Folies, a permanent digital museum showing 250 works from museums around the whole of France.
Artists' studios
Roubaix was France's textile capital in 1900, but fell into decline in the 1970s. It has reinvented itself as a centre for artists and artisans. A glass-roofed textile warehouse, Ateliers Jouret was squatted in the 1980s then abandoned before the installation in 2017 of 30 multimedia artists' studios. This is a perfect opportunity for the general public to get an peek into Roubaix's creative world, with artists working in ceramics, printing, painting, sculpture and illustration. Locals and tourists can sign up for half-day workshops to study ceramics themselves. The first weekend of each month is Jouret Market, when the whole place is open for visits and sales, concerts and performances.