The 2019 Minnesota Conference on Architecture in Minneapolis. The Celebration of 2019 AIA Minnesota Awards Winners.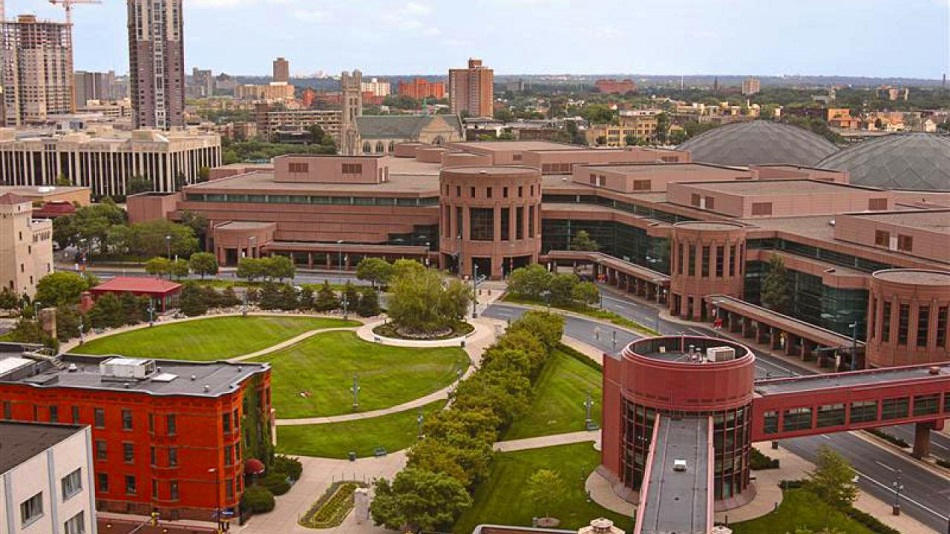 A'19 MN – The 2019 Minnesota Conference on Architecture was held on November 12 – 15 in Minneapolis Convention Center, Minneapolis, MN. The event was organized by the American Institute of Architects (AIA) Minnesota.  Founded in 1892, AIA Minnesota, a state component of AIA National, is the professional association for architects in Minnesota.
On December 6, there was the ceremony of Celebration of 2019 AIA Minnesota Awards Winners announced at the Conference. The prestigious awards in the nominations Firm Award, Honor Awards, Special Award, and Young Architects Awards were presented to the AIA Minnesota members for their outstanding contributions to the advancement of the profession of architecture.
This year's Conference brought together 1400  architects, contractors, engineers, landscape architects, manufacturers, interior designers and students.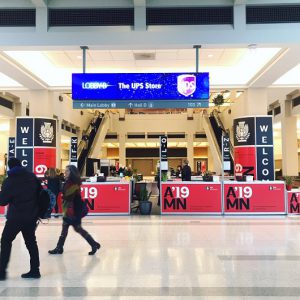 The Conference focused on the issues most relevant to today's practitioners involved in the sphere of architecture, stimulating new thinking and inspiring action. More than 200 companies showcased their newest products and services in the Exhibit Hall. The Conference provided a unique networking environment.
"For me, the conference is a time to be inspired and expand my thinking. Each year, the sessions at the Conference and the new ideas shared by colleagues from all over Minnesota and beyond open my horizons and reinvigorate my work. They represent the best of what's next for our profession." – Eric West, AIA Minnesota President.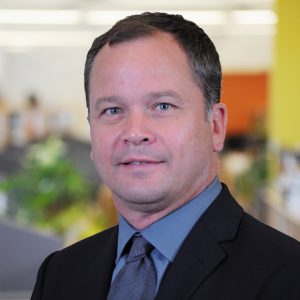 The keynote addresses were dedicated to the topics "Designing for Change", "Creatively Housing the Homeless", "Designing with Intention: How We Might Make Spatial Justice a Reality".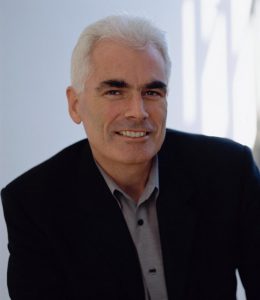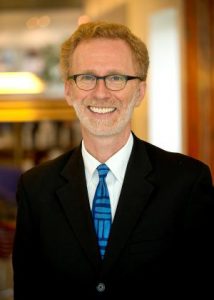 The program included a series of interesting exciting workshops: "Resolving Conflicts at Work: The Power of Courageous Conversations", "Trauma-Informed Design: A Discussion on Environmental and Community Resiliency", "The Ethics of Exploring Culture and Identity", "Navigating Your Firm's Culture", "The Ethics of Diversity", "Welcome 2 the Jungle".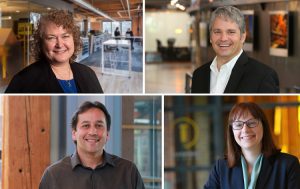 The program offered several interesting tours : "Minnehaha Academy: A Historic School Reimagined on the Riverside", "Mission Critical: Sustainable Design and Construction Meets the Client's Mission", "Idiosyncratic City: Peculiar Programs in Complex Contexts".
The Celebration of the Awards Winners.
The Minneapolis Studio of Perkins and Will was announced the 2019 AIA Minnesota Firm Award recipient.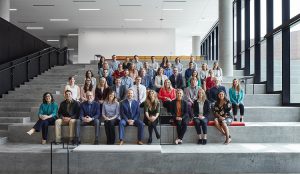 Given biennially, this prestigious award is the highest honor bestowed by the association, recognizing an AIA Minnesota member firm that has made outstanding contributions to the advancement of the profession of architecture.
Perkins and Will designs many types of public spaces, from museum and education facilities to government buildings and beyond. The 65 architects and designers within the firm work in interdisciplinary and research-grounded teams, collaborating to produce innovative projects for clients.  The Studio puts sustainability front-and-center in their client work.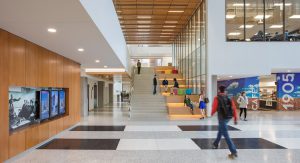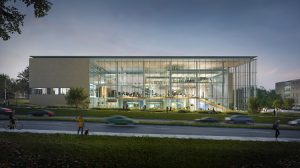 "Perkins and Will Minneapolis are also enthusiastic participants in the national dialogue on the sustainability of our built environment," said Corey Brinkema, President of the Forestry Stewardship Council. "They are tireless innovators and advocates for making the built environment more ecologically and socially sustainable."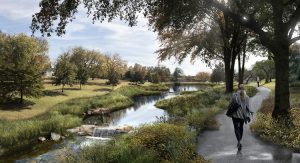 "As designers, we have an important responsibility to enhance people's lives," the company proclaims. "Design has the power to inspire joy, uplift lives, and strengthen the spirit of community. Our goal is to design places that make a positive difference in the world. That's why people are at the heart of everything we do."
"We create places with meaning. There's so much more to architecture than what meets the eye. Every place has a story, and as we design, we help tell it. Our work enlivens neighborhoods, builds communities, energizes the citizenry, and respects and protects our planet."
Seven 2019 Honor Award Recipients
The Honor Awards recognize outstanding architecture and urban design by AIA Minnesota members and Minnesota member firms.
69 projects were submitted in 2019 and were evaluated in five categories: architecture; interiors; renovation and restoration; and urban design and master planning. Entries are evaluated by three internationally-renowned architects for their degree of design invention, attention to detail, advancement of sustainable design, and other factors.
The projects that received 2019 Honor Awards are:

Derby Line I-91 Land Port of Entry. Location: Derby Line, Vermont. Firm of record: HGA Architects & Engineers.
Foraged Boathouse. Location: Togo, Minnesota. Firm of record: Kara Hill Studio.
KNOCK, Inc. Location: Minneapolis, MN. Firm of record: Christian Dean Architecture jointly with CityDeskStudio.
Macalester College Janet Wallace Fine Arts Center Phase III – Theater and Dance. Location: St. Paul, Minnesota. Firm of record: HGA Architects and Engineers.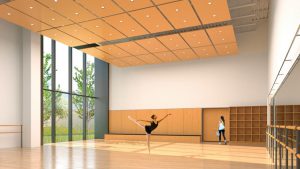 Minnehaha Academy Upper Campus. Location: Minneapolis, Minnesota. Firm of record: Cuningham Group Architecture, Inc.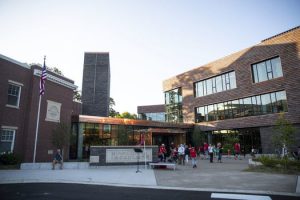 Rothe Amundson. Location: Cornucopia, Wisconsin. Firm of record: Salmela Architect.
The Goose Creek Safety Rest Area. Location: Harris, Minnesota. Firm of record: VJAA Inc.
Rosemary McMonigal, FAIA, received 2019 AIA Minnesota Louis Lundgren Award for Service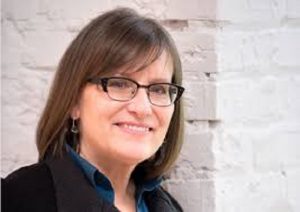 Each year, the Louis Lundgren Award for Service recognizes one Minnesota architect for their outstanding contributions in the area of community and professional service. Through their work as citizen architects, recipients of the award are regarded by the peers for their prolonged and effective volunteerism.
McMonigal served 15 years as Architectural Advisor on the Minnesota Capitol Area Architectural Planning Board, reviewing issues directly affecting zoning, planning, development, and design for the area and advising on the Capitol restoration project. She helped launch the first Minneapolis/St. Paul Home Tour.
McMonigal has made significant contributions to the community at large, and to the architecture community. Her service has broadened understanding and valuing of the profession among all she serves.
2019 Young Architects Award Recipients
This award is given by AIA Minnesota to individuals who, in the early stage of their architecture career, have shown exceptional leadership and made significant contributions to the profession. This year's winners demonstrated deep commitment to public service, advancement of the profession and design that improves communities and user experiences, all of which align directly with AIA Minnesota's core values and the future of the architecture profession.
Donovan Nelson, AIA is a senior project designer and Associate Vice President at HGA. His work is rooted in solutions that enhance the human experience of being cared for, visiting, or working in healthcare facilities. Jurors noted the ways in which his work elevated design in this crucial category.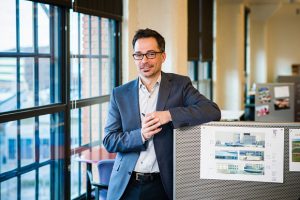 Amber Sausen, AIA is a senior associate at Alliiance. Amber is a committed leader, a thoughtful designer, and a passionate teacher. Working locally and internationally, Amber celebrates and promotes the power of architecture and the arts to build community.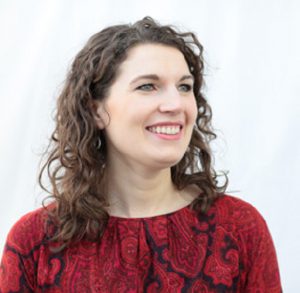 Jesse Turck, AIA is an architect and project manager at BWBR. He has demonstrated his expertise and passion for sustainable design and climate change advocacy through his architectural work and service to the community.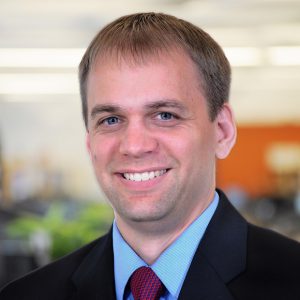 Jill Vowels, AIA is a project architect and associate at Perkins + Will. Jill dares to persistently advocate for equitable engagement in space through empathetic and vulnerable design and innovation. With purposeful integration, Jill propagates hope and invigorates curiosity that helps elevate the communities to their greater purpose.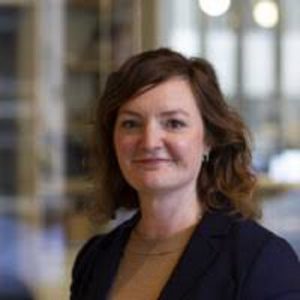 2019 AIA Minnesota Special Awards
The AIA Minnesota Special Award seeks to encourage, stimulate and recognize exceptional contributions made by individuals and organizations that improve the quality of our physical environment. This award celebrates architecture as a collaborative effort that relies on the talents and commitment of many individuals working together to achieve common goals.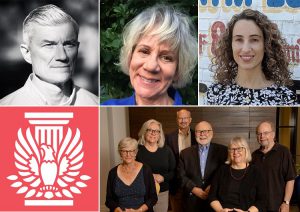 Left to right: Scott Mayer, Heidi Myers, Daniela Sandler, and members of the Minnesota Chapter of the Society of Architectural Historians Linda Mack, Jane King Hession, Rolf Anderson, Gary Reetz, Martha Douglas, and Bob Frame.
Scott Mayer was instrumental in creating and executing Doors Open Minneapolis, a new event allowing the public free, behind-the-scenes access to buildings in the City of Minneapolis that are architecturally, socially, or culturally significant. The event, which took place in May 2019 and is likely to continue in coming years, featured 112 Minneapolis venues, which were visited by more than 70,000 unique visitors during the weekend.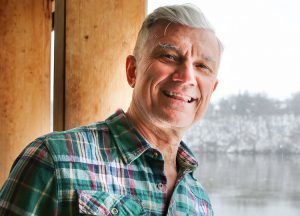 Heidi Myers, recently retired as System Director of Design and Construction at Minnesota State (formerly known as MnSCU) after serving as State Architect at Department of Administration. During her tenure, she orchestrated organizational and procedural innovations that streamlined the design and construction impacting collectively 58 million square feet of state-owned buildings. She has been an active member of the State Designer Selection Board during her 21 years of state service.
Daniela Sandler is an associate professor in the University of Minnesota College of Design, teaching architectural and urban history. She is an impassioned lecturer whose teaching style is innovative and inspiring and has published significant research on architecture and urban spaces as viewed through a global lens. She also volunteers for the Women in Architecture Student organization and the School of Architecture's Committee on Diversity.
The Minnesota Chapter of the Society of Architectural Historians (MNSAH) in honor of the organization's groundbreaking Minnesota Modern Masters Oral History Project. In this project – the only one of its kind – MNSAH volunteer historians record conversations with Minnesota's leading architects, educators, critics, and journalists. The videos and transcripts, which capture the enduring legacy of the lives and work of the people who have shaped the state's architecture, are deposited in the Northwest Architectural Archives. Abbreviated videos can be viewed on MNSAH's Vimeo site.
Ben Awes, AIA, founder and owner of CITYDESKSTUDIO. "Architecture is a human expression of our understanding of our place in the world. Through it we achieve shelter, but more than this, we strive for meaning, permanence, identity, and for an expression of our relationships with each other and the world around us."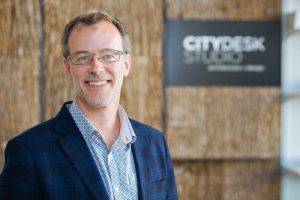 The Conference was a bright event full of inspiration, learning and networking.