The Metropolitan Museum of Art (US): Some Current Exhibitions Overviews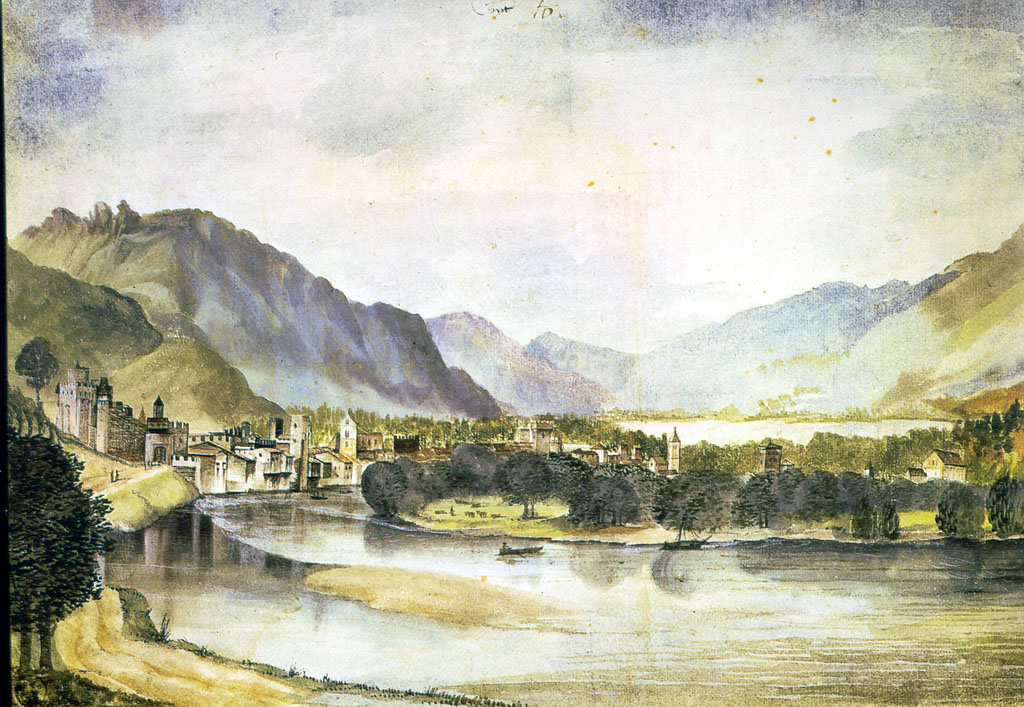 The Met presents over 5,000 years of art from around the world for everyone to experience and enjoy. The Museum lives in three iconic sites in New York City—The Met Fifth Avenue, The Met Breuer, and The Met Cloisters. Millions of people also take part in The Met experience online.
Since it was founded in 1870, The Met has always aspired to be more than a treasury of rare and beautiful objects. Every day, art comes alive in the Museum's galleries and through its exhibitions and events, revealing both new ideas and unexpected connections across time and across cultures.
Some Current Exhibitions Overviews:
From Leonardo to Matisse
(Through January 7, 2018)
This exhibition traces the development of European drawing from the Renaissance to the early 20th century through works by celebrated masters such as Leonardo da Vinci, Dürer, Rembrandt, Tiepolo, Ingres, Seurat, and Matisse. Approximately 60 drawings from the Museum's acclaimed Robert Lehman Collection present a dynamic array of styles, techniques, and genres—from panoramic landscapes and compositional studies for mythological and biblical narratives to arresting studies of the human form.
The selection illustrates different facets of the artists' creative processes—from Leonardo's keen anatomical observation in his Study of a Bear, to Dürer's awakening self-consciousness as an artist in his Self-Portrait study, to Rembrandt's reinterpretation of Leonardo's painted masterpiece, The Last Supper. The exhibition is the first to explore Robert Lehman's significant activity as a 20th-century collector by highlighting the full range of his vast and distinguished drawings collection, which numbers more than 700 sheets.
Michelangelo: Divine Draftsman and Designer
(Through February 12, 2018)
Michelangelo Buonarroti (1475–1564), a towering genius in the history of Western art, is the subject of this once-in-a-lifetime exhibition. During his long life, Michelangelo was celebrated for the excellence of his disegno, the power of drawing and invention that provided the foundation for all the arts. For his mastery of drawing, design, sculpture, painting, and architecture, he was called Il Divino ("the divine one") by his contemporaries. His powerful imagery and dazzling technical virtuosity transported viewers and imbued all of his works with a staggering force that continues to enthrall us today.
This exhibition presents a stunning range and number of works by the artist: 133 of his drawings, three of his marble sculptures, his earliest painting, his wood architectural model for a chapel vault, as well as a substantial body of complementary works by other artists for comparison and context. Among the extraordinary international loans are the complete series of masterpiece drawings he created for his friend Tommaso de' Cavalieri and a monumental cartoon for his last fresco in the Vatican Palace. Selected from 50 public and private collections in the United States and Europe, the exhibition examines Michelangelo's rich legacy as a supreme draftsman and designer.
David Hockney
(Through February 25, 2018)
For nearly 60 years, David Hockney (British, born 1937) has pursued a singular career with a love for painting and its intrinsic challenges. This major retrospective—the exhibition's only North American venue—honours the artist in his 80th year by presenting his most iconic works and key moments of his career from 1960 to the present.
Working in a wide range of media with equal measures of wit and intelligence, Hockney has examined, probed, and questioned how to capture the perceived world of movement, space, and time in two dimensions. The exhibition offers a grand overview of the artist's achievements across all media, including painting, drawing, photography, and video. From his early experiments with modernist abstraction and mid-career experiments with illusion and realism, to his most recent, jewel-toned landscapes, Hockney has consistently explored the nature of perception and representation with both intellectual rigor and sheer delight in the act of looking.