Global life expectancy rankings in the coming decades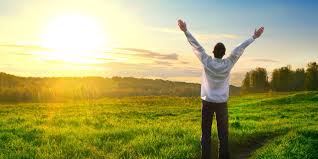 In 2016, the U.S. ranked 43rd among 195 nations with an average lifespan of 78.7 years.
By 2040, Americans are forecast to only live 1.1 more years to 79.8, while dropping 21 spots in the global ranking of 195 countries to 64th, as other nations make faster gains, according to recently released data from the Institute for Health Metrics and Evaluation.
The drop in the U.S. is the most for high-income countries. Indeed, life expectancy in the U.S. is expected to be only slightly better than that of Bangladesh, a country with considerably lower income. Yet, Bangladesh will have made a significant stride of having 6.7 more years in average life span by 2040.
The Western Hemisphere as a whole is expected to lose standing in the world as life expectancy in other areas grows at a faster pace.
China, with a lifespan of 76.3 years in 2016, is expected to increase to 81.9, raising its ranking from 68th to 39th in 2040. While China is expected to crack into top 40, Kuwait, Taiwan and Maldives will all drop out of the 40 longest living economies.
In 2040, Spain, 4th ranked in 2016, is expected to take the top spot from Japan. Singapore and Switzerland rounded out the "above 85" club.
Nigeria, expected to have the 3rd largest population in the world by 2050, is expected to improve its life expectancy from the 157th rank in 2016 to 123rd in 2040.
"The future of the world's health is not pre-ordained, and there is a wide range of plausible trajectories," said Dr. Kyle Foreman, Director of Data Science at the Institute for Health Metrics and Evaluation (IHME) at the University of Washington, and lead author on the study. "But whether we see significant progress or stagnation depends on how well or poorly health systems address key health drivers."
The top five health drivers that explain most of the future trajectory for premature mortality are high blood pressure, high body mass index, high blood sugar, tobacco use, and alcohol use, Foreman said. Air pollution ranked sixth. At the end of the month, the World Health Organization will hold its first global conference of Air Pollution and Health to help combat the 7 million deaths per year due to air pollution.