New Orleans: unique blend of cultures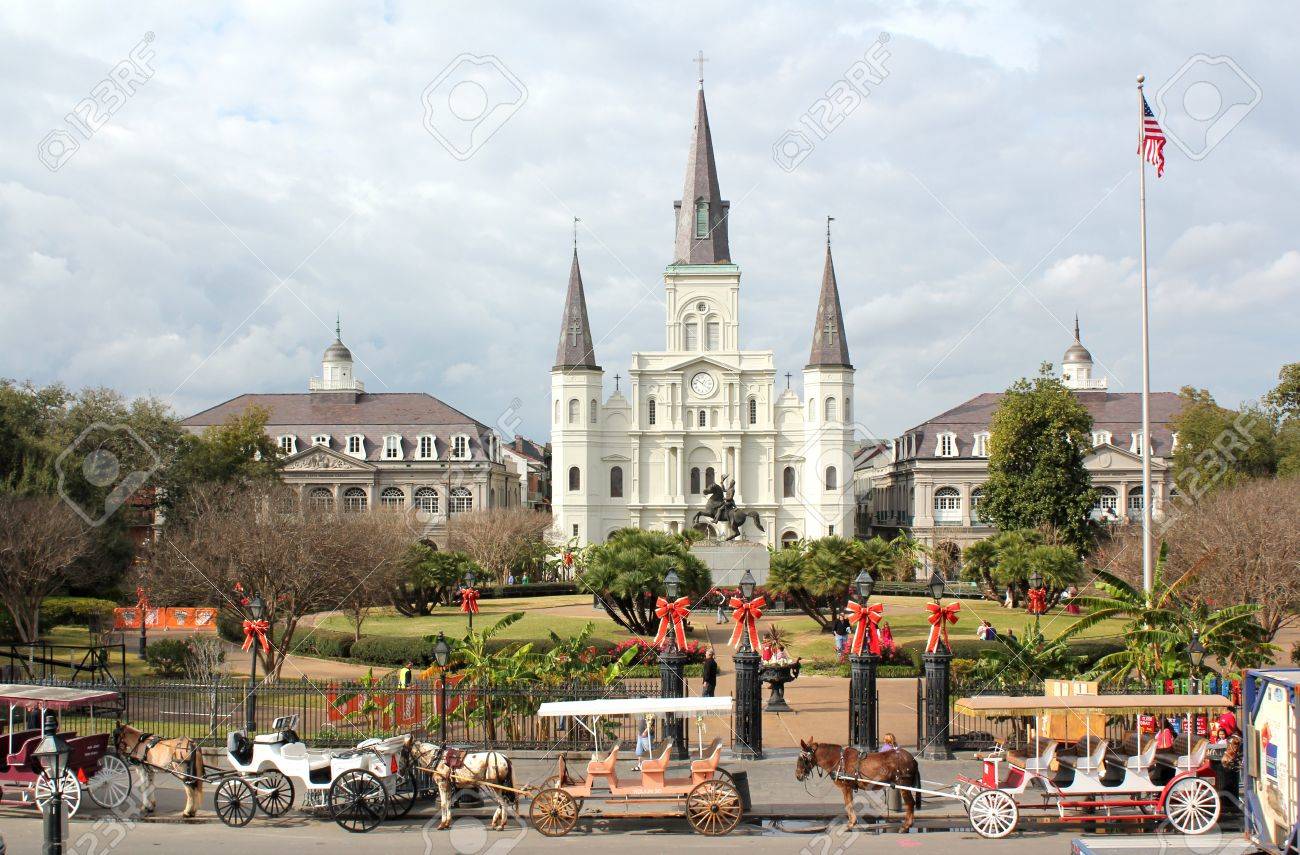 Welcome to New Orleans. Start exploring this fascinating city, breathe its air full of old times uniqueness and newness.
Jackson Square
Sprinkled with lazing loungers, surrounded by sketch artists, fortune tellers and traveling performers, and watched over by cathedrals, offices and shops plucked from a Parisian fantasy, Jackson Sq is one of America's great town greens and the heart of the Quarter. The identical, block-long Pontalba Buildings overlook the scene, and the nearly identical Cabildo and Presbytère structures flank the impressive St Louis Cathedral, which fronts the square.
In the middle of the park stands the Jackson monument – Clark Mills' bronze equestrian statue of the hero of the Battle of New Orleans, Andrew Jackson, which was unveiled in 1856. The inscription on the Jackson statue, 'The Union Must and Shall be Preserved, ' was added by General Benjamin Butler, Union military governor of New Orleans during the Civil War, ostensibly to rub it into the occupied city's face (it worked). Free music is performed here, or near here, on a fairly regular basis.
Faubourg Marigny & Bywater
Just downriver from the French Quarter, the Marigny and Bywater are both Creole faubourgs (literally 'suburbs,' although 'neighborhoods' is more accurate in spirit). They once stood at the edge of gentrification, and attracted a glut of artists and creative types, as such areas are wont to do. While gentrification has firmly set in, these remain fascinating, beautiful neighborhoods – the homes are bright, painted like so many rows of pastel fruit, and plenty of oddballs still call this home.
Crescent Park
This waterfront park is our favorite spot in the city for taking in the Mississippi. Enter over the enormous arch at Piety and Chartres Sts, or at the steps at Marigny and N Peters Sts, and watch the fog blanket the nearby skyline. A promenade meanders past an angular metal-and-concrete conceptual 'wharf' (placed next to the burned remains of the former commercial wharf). A dog park is located near the Mazant St entrance.