Fantastic Christmas baulbes turn your pine into a miracle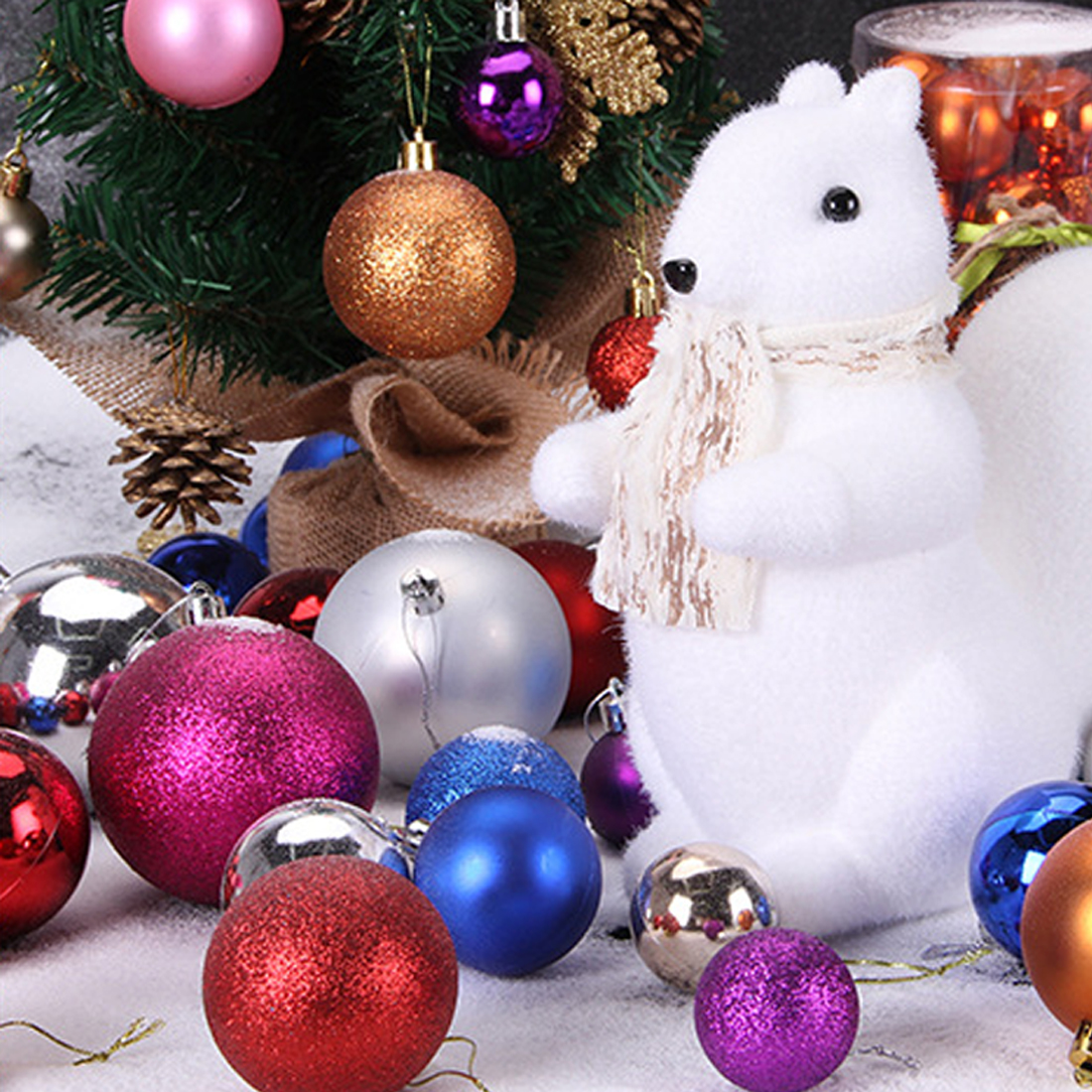 You wish to decorate your Christmas tree in an original way but lack ideas of how to do it. Well, change the baubles you've had for years. Whether you're going fake or fir this year, give your tree a makeover with a mix of statement and traditional hanging ornaments that you'll look forward to unwrapping year after year. These top picks are bound to turn any pine into a real talking point.
Marbled Ceramic Bauble
Eye catching and highly unusual, these baubles are all unique and are decorated by hand using a process known as marbling, in which the ornaments are dipped into water where a layer of floating paint mixture is transferred to the surface. There are four colourways to choose from, all of which include shining gold or copper, and then they are varnished and sealed. Even though they are made from hollow ceramic, they are quite heavy so it's probably best to attach them to the stiffer, upper branches of your tree where they will also get the most attention.
Indian Baubles
If you're going for a white tree this year then these high quality glass baubles will fit that theme perfectly –they also look good to add some contrast on a traditional green tree too. Coming in a pack of four, they're big enough to stand out on any tree but the mouth blown glass makes them very light for hanging and they attach easily with long white ribbon.  Or use them in a window with invisible cord for some real wow factor decorations.
Light Up Alphabet Baubles
If you really want to send a message this Christmas then you can do so with these battery powered glass orbs that light up to emphasise the glittery letters on the outside. The Micro LED bulbs inside do a good job illuminating the letters as well as anything else they're surrounded by on the tree. And with a battery life of over 5000 hours, you won't have to worry about them running out by Christmas Day. Get the family initials or spell the word 'Christmas' or 'Noel' and hang them in a window.
Corgi with Crown
Nothing says Christmas more than a glittery corgi wearing a crown. Another talking point piece that works well on the lower branches is  that kids can get up close and personally to it. It's made from resin so you don't have to worry about breakage as it's hard-wearing and robust.
Tropical Moulded Baubles
Made from moulded glass, this set of three is a great way to spice up your Norwegian spruce with a golden glitzy pineapple, a colourful piñata and a glass cactus complete with its own set of lights. Kids will love them. If you didn't want to use them on your tree then they would work equally well as a centerpiece, or hung anywhere in the home where you want to add a splash of colour.
Avocado Decoration
This small merry Christmas bauble will keep your tree looking fresh, fun and modern. It also doesn't look out of place on a more traditionally trimmed tree thanks to the green hand painted glass and the glittery accents. Perfect for veggies or vegans who are all about their ethically sourced fruit, too.
Luxe Halo
A great way to add a personal touch is to hang one or two of these pewter decorations that can be personalised with your own message or statement. Star, snowflake or heart motifs can be chosen for the centre, you can have the central charm made from a hanging silver heart or star. These make great gifts for friends and family too.
Peacock Feather Glass Drop
This peacock feather encased in glass showcases the beauty of the bird's foliage and works particularly well on white trees and paler pines, which provide a better backdrop. Placing it close to Christmas lights also means that the feather's pattern and shine is highlighted every time you turn them on.