U.S. women's gymnastics before the 2021 Olympics that will be the swan song of legendary Simone Biles.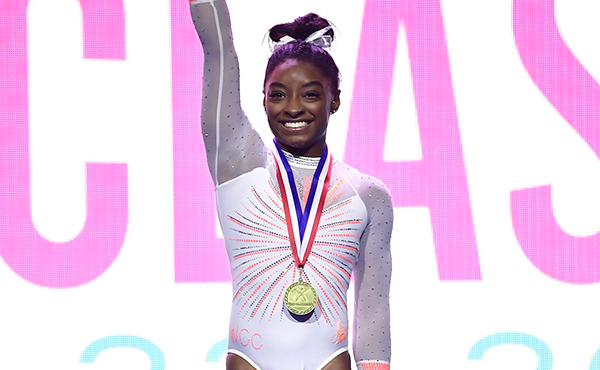 "With Simone Biles around, the U.S. women's gymnastics team doesn't have much to worry about on the competition floor," says Tom Forster, the high performance director of the national team.
That's because Biles, the sport's third-most decorated athlete in history, gives USA Team a huge advantage every time she steps out. It just reduces everybody's anxiety when there is an athlete like that.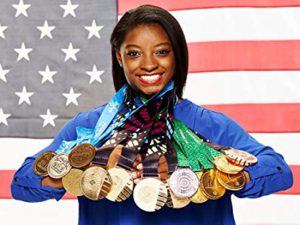 Biles is in a league of her own. She hasn't lost an all-around competition since taking the 2013 U.S. title. She dominated the 2016 Olympic Games in Rio, picking up five of six possible medals, including golds in the team, all-around, vault, and floor finals.
In five trips to the World Championships, she's collected 25 medals – 19 of them gold. She's the only woman to win five World all-around titles, and her combined 30 World and Olympic medals is third most all time.
Her journey to the 2016 Olympics started on a daycare field trip when a coach recognized Simone's natural talent. She rose quickly through the sport's levels, and in 2011, she began her junior elite career at the American Classics in Huntsville, Texas. With her strong faith in God and her triumph against the odds, Simone is inspiring millions to dream big and follow their hearts.
Biles has a versatile talent. She has so revolutionised her sport that she has four elements named in her honour as the first female gymnast to produce them in international competition.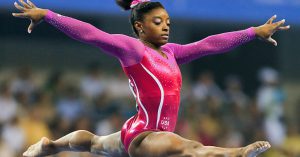 And she has also written a book telling a story how her faith and her family made her wildest dreams come true. And how embracing a dream can give you courage to soar.
The U.S. women have plenty of talent backing Biles up, including Morgan Hurd, who won the 2017 World all-around title while Biles took a year off.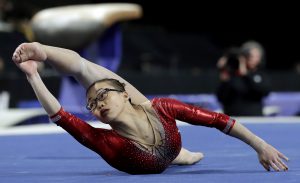 Jade Carey has won medals at two World Championships.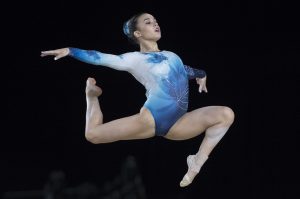 Sunisa Lee emerged as the breakout athlete at the 2019 Worlds, picking up individual medals on the uneven bars and floor exercise.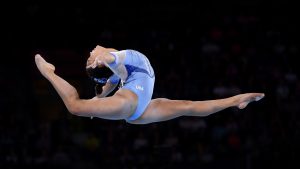 Despite having so many talented athletes, U.S. gymnastics has met with some difficulties. The COVID-19 pandemic and subsequent postponement of the 2020 Olympic Games in Tokyo to 2021 have affected the usual course of events.
Some on the U.S. team have taken full advantage of the extra year.
2016 Olympic champion Laurie Hernandez has improved tremendously.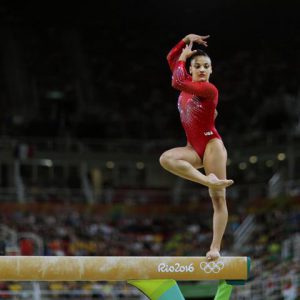 And 2017 U.S. all-around silver medallist Jordan Chiles is better than ever.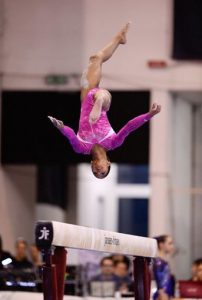 But others have missed training time with closed gyms, been forced to quarantine after close contacts, or they themselves, contracted the coronavirus, or suffered from mental and physical stress.
What does the future of U.S. gymnastics look like after Biles?
Despite those challenges, the U.S. women will enter the Tokyo Olympics as favourites for gold. With Biles on their team, they seem untouchable.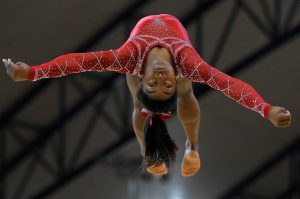 But she has repeatedly said Tokyo will be her swan song, and so Forster has already turned his attention to the future after the superstar.
The U.S. women's ability to reload talent every four years has been incomparable. But that system has taken much criticism that it prioritised medals over the well-being of its athletes. Therefore, one of the main goals that the national team coaches set for themselves today is the improvement of and intensive work on the talent development programs.
The biggest challenge is the next generation has missed so much, including international competition in 2020 and 2021. Current junior athletes didn't get a very critical international experience. So they're going to lose two full years, gaining the experience they need to have confidence going into World Championship in 2022 and 2023. Tom Forster thinks the smaller gap between Games may allow athletes to step away or compete in college for a season or two before returning to elite and a chance at Paris 2024.
"We're going to do our best to help the coaches and these athletes moving forward. But it's going to be different," said Tom Forster.