Enel's 185 Megawatt HillTopper Wind Farm in Illinois, US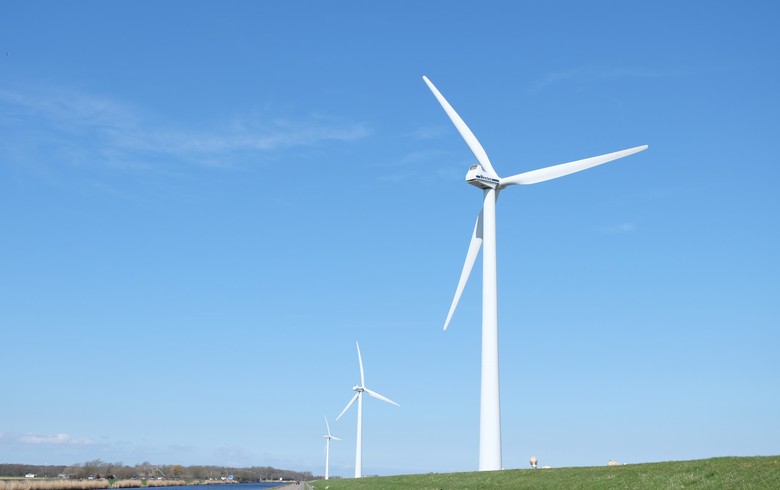 Enel, through its US renewable company Enel Green Power North America, Inc. (EGPNA), started construction of the 185 MW HillTopper, its first wind farm in the US state of Illinois. The new wind project is supported by two long-term power purchase agreements (PPAs) to sell portion of its power to Bloomberg LP and General Motors, officials say.
Investment in the construction of HillTopper, which will be located in Logan County, amounts to approximately 325 million US dollars and is part of the investments outlined in the Enel Group's current strategic plan. The project was acquired from developer Swift Current Energy and is expected to enter into service by the end of 2018. Once fully operational, HillTopper will be able to generate around 572 GWh annually, officials say
"Our agreement to buy energy from the HillTopper project reflects our commitment to sustainable business practices that benefit our bottom line," said Michael Barry, Head of Sustainable Business Operations at Bloomberg. "This new wind farm puts additional renewable energy onto the grid, creates good jobs in the local community and will help to reduce carbon emissions."
The power generated from a 100 MW portion of HillTopper will be sold to the global mobility company General Motors under a long-term PPA. The wind energy will provide 100 percent renewable electricity to all of General Motor's Ohio and Indiana manufacturing facilities.
"Our agreement with HillTopper is part of our strategy to generate or source all electrical power for our global operations with 100 percent renewable energy by 2050," said Rob Threlkeld, global manager of renewable energy, General Motors. "When the turbines come online later this year, we will be 20 percent of the way to our goal."
EGPNA, part of the Renewable Energies division of the Enel Group, is a leading owner and operator of renewable energy plants in North America with projects operating and under development in 23 US states and two Canadian provinces. EGPNA operates around 100 plants with a managed capacity exceeding 4.2 GW powered by renewable hydropower, wind, geothermal and solar energy. In 2017, the company was the fastest growing renewable energy company in the US, bringing approximately 1.2 GW of capacity online. The company is currently the largest wind operator in Kansas and Oklahoma, analysts say.