Working from home and the modern office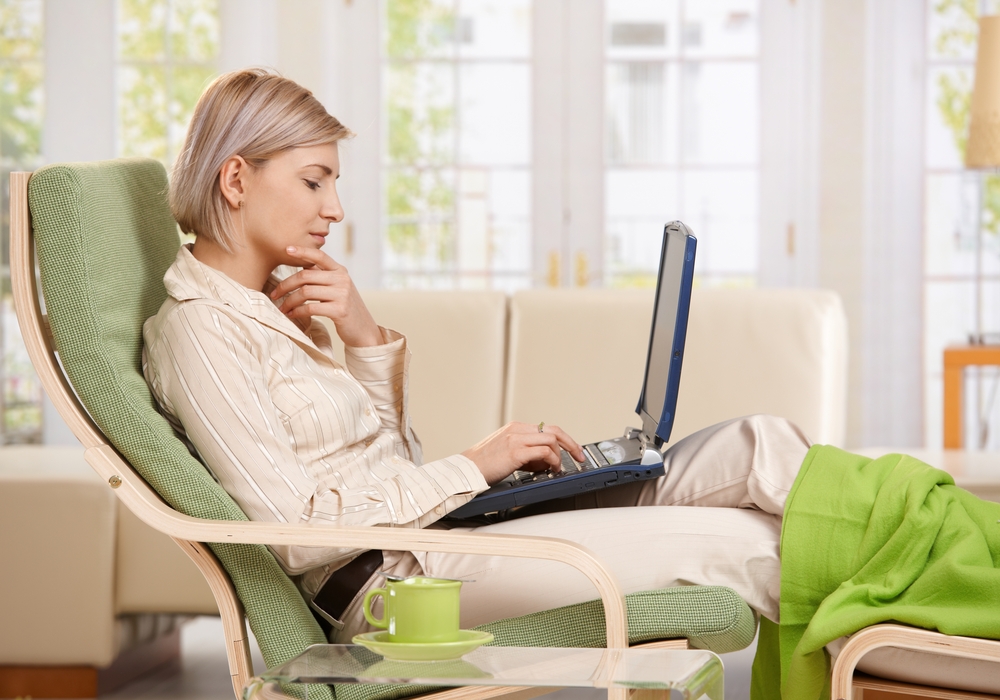 If you ask people what perk they are looking for from a job, many would say that the flexibility to work from home is high on their list. That's the direction a few offices are going in order to promote morale among their workers and to meet growing demand from millennials, Gen Xers and Baby Boomers alike. There are a lot of immediate benefits for the workers, such as saving time commuting or when travelling, saving money in travel costs and dry cleaning, as well as keeping working parents closer to their children.
Most workers wouldn't turn up their noses at the idea of staying at home to get office work done — and, increasingly, employers are looking into it to save office space. A 2015 Stanford study, "Does Working From Home Work? Evidence from a Chinese Experiment" followed the effects of telecommuting when the senior management team of a Shanghai-based call centre allowed employees to work from home in an effort to reduce office rental costs (which were high from the booming real estate market). They found a few benefits for both employees and employers.
The perks of working from home could also improve the workplace from the employer's perspective. The research on whether working from the home or the office yields more completed work is conflicted, though the U.S. Bureau of Labor Statistics found that only 22 per cent of employees completed some or all of their work while at home compared with the 84 per cent of employees who completed some or all work while in the workplace. These findings conflict with the Stanford study, showing that not all cases are made equal. Some observations were made by the Stanford study and advocate such organizations as Remote.co, which have cited some benefits, both proven and theorized, including:
Increases to worker productivity On hectic days at the office, there is no shortage of distractions to keep workers from getting things done. Working from home keeps abrupt distractions to a minimum and eases the employee into a time-management mentality.
Lower stress and higher morale Being at the office day in and day out can take a toll on an employee's mental health, putting them on edge if a boss is surveilling their tasks and projects. A work-from-home day here and there can take the edge off and promote a healthier state of mind.
Reduced employee turnover A happier employee is one that's more inclined to remain at the company.
Strong engagement possibilities Scheduled meetings and communicating through video conferencing can lead to a strong sense of synergy.
As great as the at-home office sounds, there are some drawbacks to telecommuting:
Interrupted real-time collaboration It can be more difficult to coordinate on a project when workers are in separate locations.
Employees' side-gigs: Tech companies are particularly vulnerable to this practice since some workers pursue their own startup companies during company hours.
Telecommuting can have a profound effect on productivity and office attitudes, but what does this mean for the office space itself? If normalized, the office space would see fewer people using building amenities, including other ancillary income businesses and services (such as a deli, parking lot, fitness facilities, etc.). These businesses may take a financial hit, which could affect the building owner's cash flow or neighbouring tenants who may rely on workers' patronage. Andrea Lange, DBRS's vice-president for North American CMBS (commercial mortgage-backed securities), points out that companies may pursue a lease that better suits their needs: "If a company has a lot of under-utilized space (because of increased telecommuting or whatever the case may be), when their lease is up for renewal, they would likely try to 'right-size' their space so they aren't paying rent on space they don't need."
This tactic worked for commercial real estate brokerage and consulting firm CBRE, Lange says, since its employees constantly travelled to client properties. The firm downsized its office footprint. "CBRE ultimately relocated to a smaller space, where employees effectively signed out desks or reserved conference rooms on days they needed to be in the office for client meetings." IBM slashed its occupancy by 78 million square feet between 1995 and 2009, which saved in excess of US$100 million.
As employers pursue this trend to appeal to employees with workplace flexibility at the same time as cutting rental costs, the vacancy rates of Class A and Class B office buildings will likely increase, costing building owners. "As this trend starts to multiply, it will become harder and harder to backfill the larger spaces, encouraging landlords to lower rents or offer larger and larger leasing concessions to fill these voids," Lange says. "So, while the concept of right-sizing to allow for a more mobile work environment may not materially affect rents in the short term, over the longer term the opposite will hold true. This begs the question, what happens to that vacant space if companies don't revert back to traditional office space occupancy?" From a CMBS perspective, it is possible that it would create increased granularity of certain office properties with vacancies in dense metropolitan statistical areas being filled by other tenants, but perhaps an increased vacancy altogether in slower markets.