Four steps to identifying your company's competitive advantage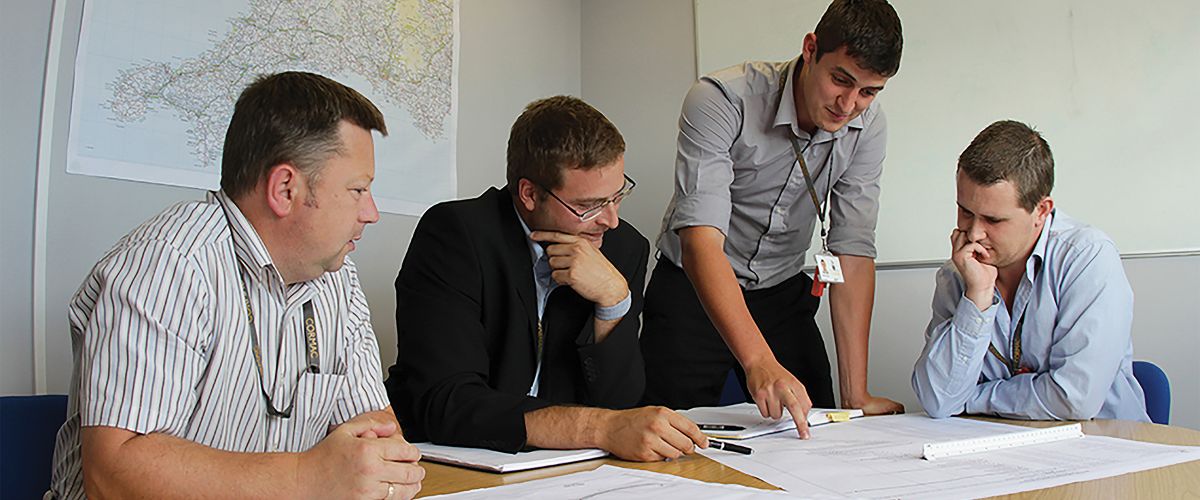 Identifying what sets you apart from your competition is one of the most valuable exercises to undertake as a business owner. A strategic marketing plan should support and align with this unique selling proposition (USP). Professor Jay Barney, an American expert in strategic management and competitive advantages, suggests four criteria for determining competitive advantage. First, is it valuable; will customers pay money for it? If they don't find it valuable, they won't be willing to pay for it. Second, is it rare? If many other firms also have it, have access to it or can easily replicate it, it's not rare. Third, is it imitable? Your advantage shouldn't be something that can easily be imitated by others, as it won't stay advantageous for long. Finally, is it non-substitutable? In other words, can it be replaced by something else? If so, the advantage is not sustainable. As you look to identify your own, here are several examples of companies that have identified their USP, and used it to find success.
Apple's competitive advantage: Creating an ecosystem that's hard to leave
Apple has become the most valuable company in the world by creating simple yet tech-forward products consumers didn't even know they needed. But it has many competitors eager to entice consumers away. So, how does Apple keep its edge? By consistently producing innovative, high-quality products, the company has fostered a deep sense of brand loyalty from its core customer base. This has resulted in a huge pool of customers eager to buy the next product, regardless of its specific selling point — bigger screen, lighter product, new headphones. One of Apple's main competitive advantages is that they hook you with one product and then make it difficult to leave because of its highly integrated product range. Once set up on Apple's platform, customers are essentially locked in with little choice over standard software, which comes with the hardware, and they often stay within the Apple ecosystem as it's easier for their devices to speak to each other. Consumers continue buying Apple products not just because of their sleek form, but also for fear of losing their media or app data should they switch brands. Apple is a great example of why small business owners should consider the costs of switching when evaluating their products or services — how easy is it for your customers to switch to your competitors?
Amazon's competitive advantage: Distribution network and competitive pricing
E-commerce giant Amazon offers a vast range of products, from electronics and household goods to gourmet food (following their acquisition of Whole Foods in August 2017). Amazon also has a massive active customer base — in the U.S., there are an estimated 80 million Amazon Prime subscribers. Its website is increasingly a resource for consumers who want to comparison shop and do product research, allowing shoppers to look at top sellers and read past reviews, even if they don't end up purchasing the product from Amazon; although more often than not, Amazon also offers the most competitive prices. Logistically, Amazon prioritizes fast and cheap shipping and has developed a global delivery network, including its own infrastructure (even drones), to avoid using third-party companies.
Amazon's primary competitive advantages — its sprawling distribution network and competitive pricing — can't be replicated overnight. But, there is something every business can take away from Amazon's success: listen to the voice of your customer, and grow in a direction that addresses their needs.
Wealthsimple's competitive advantage: Bringing an offline process online
Another great example of a company excelling at highlighting their competitive advantage is Canadian startup Wealthsimple, a robo-advisor that helps people invest their money, using a proprietary algorithm, saving users money on traditional investment management fees. Their competitive advantage is a simple online platform that takes what is traditionally done in-person with investment advisors in a very non-transparent way, and makes it simple for someone with zero investment knowledge to manage their own portfolio and track their progress. By keeping overhead low, the company is able to provide access to high-quality, low-cost products and scale their operations to service more clients than traditional financial institutions. Wealthsimple stepped into an industry that was unapproachable for individuals unable to afford high advisor fees and who weren't very financial literate, and made it affordable and accessible to everyone.
How to find your own competitive advantage
Every company's competitive advantage is different, and if you're struggling to find yours, ask yourself what drives your customers to do business with you rather than another company. Conducting market research to understand your customers and competitors is another key to identifying your competitive advantage. This can be done through traditional market research firms, but also through interviews with people in your target audience, sites such as UserTesting.com, and through surveying existing customers. Additionally, once you identify a competitive advantage, ensure that it is sustainable. There's no point building your organization around a USP that can be easily replicated.
Identifying, supporting and/or creating a sustainable competitive advantage should be your top priority. Once you've found a strong competitive advantage, make sure you and everyone in your company can clearly articulate it, and that your messaging is consistent. You should incorporate it into your sales pitch and overall marketing strategy, and make sure to back words with action and follow through to help build your reputation and bolster brand awareness. While you may not have the resources of Apple or Amazon, a clear competitive advantage can help you cut through the noise to build your customer base, while also highlighting the key thing that sets you apart.