The unfading beauty of Madrid, Spain.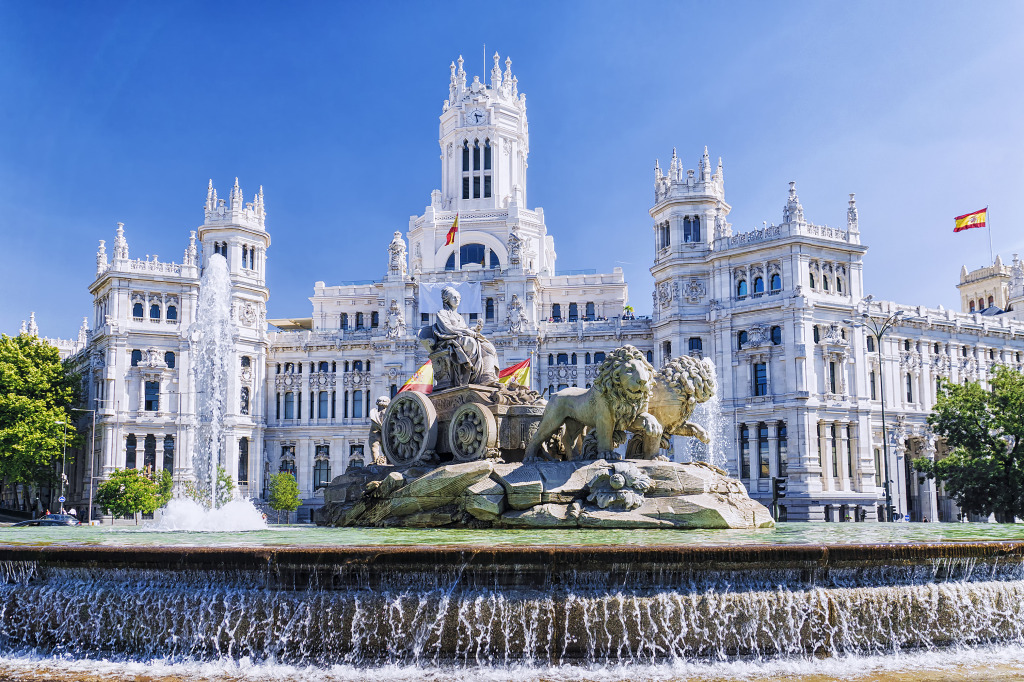 The unique beauty of the Spanish capital has always attracted travel lovers and art lovers. Madrid offers a dazzling array of amazing places to see and enjoy.
Spain's capital showcases the country's incredible history. It's a perfect holiday destination, there royal palaces and hundreds of museums to visit.
No visit to Madrid is complete without visiting the Prado Museum (Museo Nacional del Prado).
The Prado Museum boasts of being the main Spanish National Art Museum. It is universally considered having the world's finest collection of art dating from the 12th century to 20th century. Established in 1819, it was first regarded as a museum of Painting and Sculptures. Now it has 8200 drawings, 1000 sculptures, 4800 prints, 7600 paintings, and many of the world's best works and historical documents.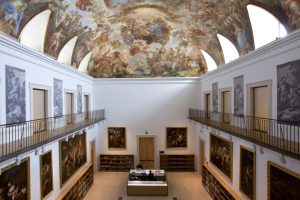 The museum contains the most complete collections in the world of the works of El Greco, Velázquez, Francisco de Goya, José de Ribera and Francisco de Zurbarán. It also has a rich assortment of other major European painters.
Let's discover some of the best artworks of the museum:
The Nobleman with His hand at His Breast (El caballero de la mano en el pecho), an oil painting by El Greco, 1580.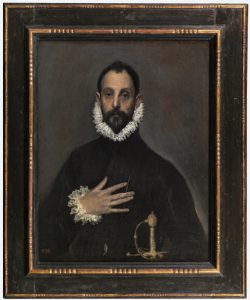 It is one of the first El Greco's paintings to be shown at the Prado.
Who was this quiet knight with a noble look, dressed in somber black and holding a gilded rapier? Scholars speculate it may have been Miguel de Cervantes or Antonio Pérez, a secretary of Philip II, or Juan de Silva y de Ribera, Second Marquis of Montemayor, Commander of the Toledo Alcázar. The key to the possible identification lays in the sitter's hand, resting delicately over the heart. It is typically a religious gesture, which can signify a solemn vow to God. It can also signify an oath taken in service of the Spanish crown.
"Christ Embracing St. Bernard", an oil painting by Francisco Ribalta, (1625–27).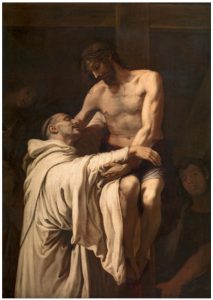 Francisco Ribalta reached the pinnacle of his mature style with Christ Embracing St. Bernard.
With its realism, Christ Embracing St. Bernard achieves a synthesis of naturalism and religiosity that defined the art of the 17th-century Counter-Reformation. Ribalta's painting shows a scene of devout piety and of distinctly human interaction permeated with adoration.
The whole scene gives a sense of intimacy and weighty presence of Christ to a mystical vision. In its introspective and expressive depiction of deep religious experience, the painting proposes a redemptive vision of humankind.
Rafaela Flores Calderón, an oil painting by Esquivel, Antonio María, 1842.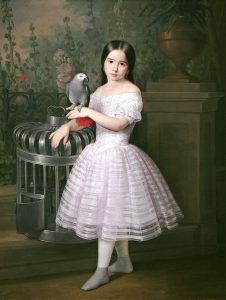 The portrait of Rafaela Flores Calderón is part of an anthology of Spanish Romantic child portraits. Rafaela leans on a large empty cage while a grey parrot perches on her left hand. In the background, a flower garden has a pedestal topped by a large vase on the right. The picture conveys the exceptional natural elegance of the girl's figure and the softness of her look.
Madrid is a classic, European strolling city, filled with green spaces to enjoy like the Buen Retiro Park. Lovers of walks will undoubtedly find much interesting and pleasant there.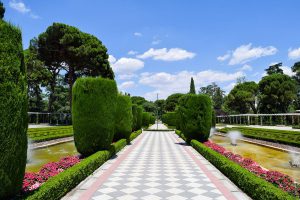 It's also impossible not to walk down Gran Vía, one of Madrid's must-see destinations.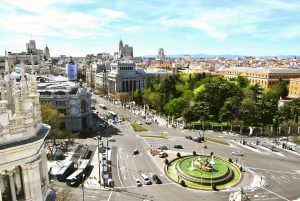 Unforgettable pleasant experiences await everyone who visits Madrid.
By Marina Gerasimova | ENC News