From Turner to Lowry: Timothy Spall provides portrait of another artist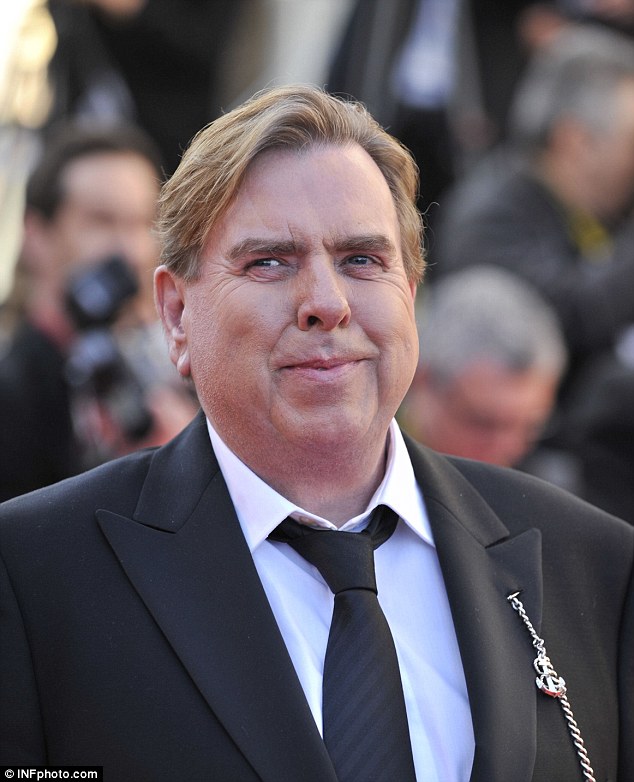 After rave reviews for his portrayal of JMW Turner in 2014, Timothy Spall is to star in a film about another British artist – LS Lowry.
Shooting begins this week on Mrs Lowry & Son, directed by Adrian Noble, a former head of the Royal Shakespeare Company.
The film will portray Lowry pursuing art as a hobby while working as a rent collector and living with his overbearing mother, played by Vanessa Redgrave.
Spall's performance in Mike Leigh's Mr Turner won him the best actor award at the 2014 Cannes film festival. The Observer described him as "a giant" in a "visually ambitious biopic".
The actor did extensive research for that role, even taking a long course in painting. A refresher session was unnecessary for Lowry because, he said, "there's very little painting" in the film.
"I do paint a little bit in the film. It's mainly about his relationship with his mother and how that influenced his work … he was an only child. It's about this very unusual close relationship with his mother, who he adored … how that informed his work and how that work happened late in his life."
Spall's previous films include Denial, a courtroom drama about the libel case brought by the Hitler apologist David Irving, and The Journey, a fictionalised account of the relationship between Ian Paisley and Martin McGuinness that developed during the Northern Ireland peace process.
He referred to those roles when asked how he planned to portray Lowry: "I'm trying to do him as he was. There's not much footage of him, but there's enough for me to know what he looked like and sounded like. He wasn't a public figure particularly, so I don't have to worry about trying to be Irving or Paisley."
The film will be shot in Greater Manchester and London. Asked whether it would use locations from Lowry's life, Spall said: "Yes … a lot of that amazing landscape has gone, but they've found bits and pieces. We have to move about a bit."
Lowry was born in Manchester in 1887 and died in 1976. A purpose-built gallery, The Lowry in Salford, houses the world's largest public collection of his paintings and drawings.
He is seen as the quintessential painter of northern, working-class life, of industrial landscapes filled with matchstick figures and chimneys belching out black smoke.
Although he is adored by the general public and his paintings fetch seven-figure sums at auction, it was not until 2013 that the Tate staged a major Lowry retrospective.