Dallas Industrial Conference "Investment Potential, Opportunities and Adaptive Strategies in Today's Economic Climate"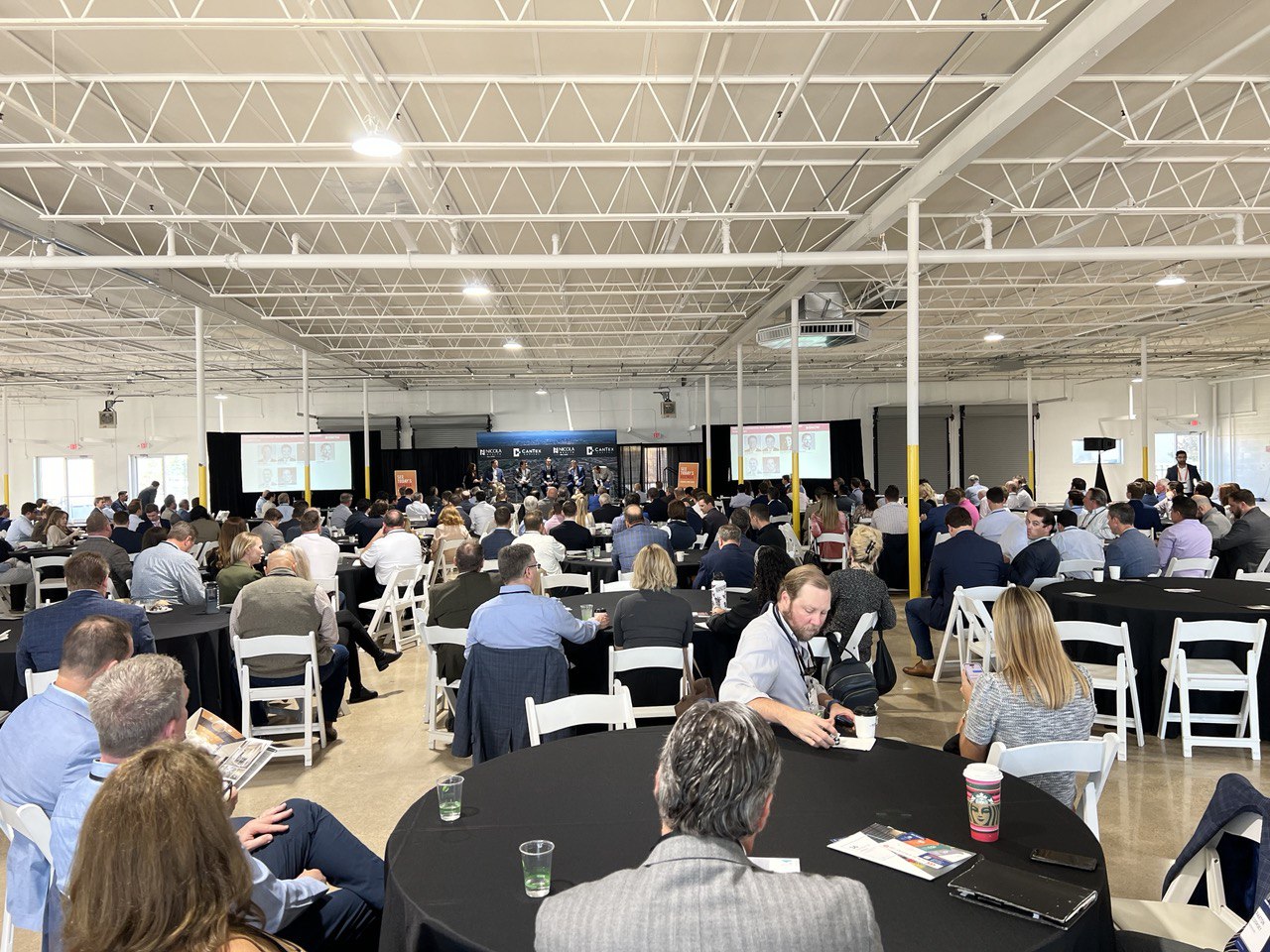 On November 7, 2023, DALLAS INDUSTRIAL CONFERENCE "INVESTMENT POTENTIAL, OPPORTUNITIES AND ADAPTIVE STRATEGIES IN TODAY'S ECONOMIC CLIMATE" was held in Irving, Texas.
The Bisnow event brought together owners, developers, investors, brokers, city and government officials, business consultants, architects, engineers, lawyers, accountants, and bankers.
The event host was Terrell America Economic Development Corporation.
SPEAKERS AND PANELS
INDUSTRIAL COMMERCIAL REAL ESTATE MARKET OUTLOOK: GLOBAL PERSPECTIVES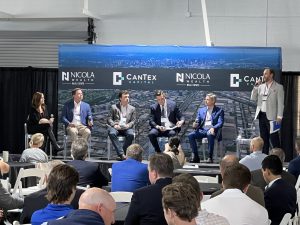 HEATH JOHNSON, SVP & Market Officer, Prologis
CHARLIE MEYER, President, Lovett Industrial
JESSICA MILLER ESSL, Co-President, M2G Ventures
JUSTIN SWAIM, Vice President, The Conlan Company
HUTTON LUNSFORD, Partner, Chief Investment Officer, Holt Lunsford Commercial
MODERATOR: LATHRAM POU, President National Title Group, Lathram Pou & Associates
NAVIGATING THE DEBT MARKET: STRATEGIES FOR FINANCING INDUSTRIAL REAL ESTATE DEVELOPMENT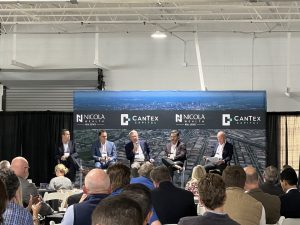 JEREMY GILES, Co-Founder & Managing Partner, Constellation Real Estate Partners
JEFF THORNTON, President, South Central Region, Ryan Companies
CHRIS MCCOLPIN, Senior Managing Director, Newmark
JON PHARRIS, Co-Founder & President, CapRock Partners
MODERATOR: JACK FRAKER, President, Global Head of Industrial and Logistics, Newmark
DEVELOPING AND DESIGNING FOR EFFICIENCY: OPTIMAL LAYOUTS AND FEATURES IN INDUSTRIAL COMMERCIAL REAL ESTATE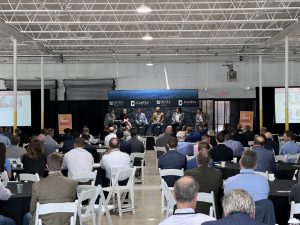 GEORGE TANGHONG, Principal, Lee & Associates
SARAH OZANNE, SVP, Stream
PATRICK HAZARD, Associate Principal, Team Leader, Merriman Anderson/Architects, Inc.
JAKE DONALDSON, Managing Partner, Method Architecture
RICK RODMAN, Vice President – Business Development, Catamount Constructors
MODERATOR: GREG GORDON, President, Gordon Highlander
INTEREST RATES AND DEVELOPMENT MITIGATING RISKS AND MAXIMIZING RETURNS
JACOB RICH, SVP and TX Market Officer, Faropoint
ROMIT CHEEMA, CEO, Principal, CanTex Capital
KYLE RUSSELL, Managing Director of Development, Westmount Realty Capital
TONY TRAHAN​, Director, KE Andrews
MARTIN SIEGEL, Vice President of Operations, Timber Hill
MODERATOR: ZACH SAMS, Executive Vice President, Kensington Vanguard National Title
NAVIGATING THE DFW MARKET: ASSESSING THE DEMAND FOR SPECULATIVE AND BUILD-TO-SUIT INDUSTRIAL COMMERCIAL REAL ESTATE
REID GOETZ, SVP, Hillwood Properties
SCOTT ELLERMAN, SVP, Constellation Real Estate Partners
STEPHEN HOLLEY, Development Partner, Stillwater Capital
GEORGE BILLINGSLEY, Partner, Billingsley Company
ALLYSON YOST, SVP, Colliers
TREVOR HEANEY, Director, ARCO/Murray Design Build
MODERATOR: STEFANO POISL, Director of Commercial Division, Goree
WHAT DO END-USERS WANT? ANALYZING AND UNDERSTANDING TENANT DEMANDS
ERIC BEICHLER, Managing Principal & Shareholder, Mohr Partner
CONRAD MADSEN III, Co-Founder & Partner, Paladin Partners
MARC JENNINGS, Vice President, HFA Architecture + Engineering
BRIAN STROHL, SVP – Central Region Development, Link Logistics
BRANDON PERDUE, Regional Vice President, FCL Builders
MODERATOR: RAY DUNLAP, President, Terrell Economic Development Corporation
For more information about the event, please visit: https://www.bisnow.com/events/dallas-ft-worth/dallas-industrial-conference-7908
By Alex Arlander, Gilbert Castro | ENC News